This year, 66 people have made it on the billionaires list and are under forty years.  This is three times the number in 2010. A good number made it through silver spoon, yet a number had to work their way up the scale.
Sponsored link
Alexandra Andresen: The Norwegian teenager tops the list as the youngest billionaire in the world, at just 19 years. Together with her sister, Katharina,  who is only 20, they inherited large stakes from their family business.  Her net worth is $1.2 billion. Both sisters inherited 84 percent stake in the family-owned investment conglomerate called Ferd.                                                                                                                                                                                                                                                                                                                                        
Evan Spiegel: The Snapchat cofounder makes the list of the youngest self made billionaire at just 25. His net worth is currently at $1.5 billion. The Snapchat cofounder and long term friend from Stanford, the 27-year-old Bobby Murphy come in second as the youngest self made billionaire and is worth $1.8 billion.                                                                                                                                                                                                                                
Mark Zuckerberg : The cofounder of Facebook became the youngest billionaire when he made it into the list of billionaires in 2008 at the age of 23. Back then, his net worth was $1.5 billion. Currently he is the richest billionaire under 40 and the sixth richest person in the world. His net worth is $44.6 billion at the moment. The gap between him and the second richest under 40 is a whole $34.2 billion.                                                                          
Lukas Walton: Coming distant after Zuckerberg as the richest person under 40 is Lukas Walton. He inherited $10.4 billion worth of fortune from his father John Walton who died in a plane crash. He joins the league of billionaires after recent secrets revealed he inherited a third of his father's fortune.                                                
Elizabeth Holmes: The 32 year old is among the 20 percent female billionaires under 40. She is the richest self-made female billionaire in the world, under the age of 40.She founded the blood-testing company Theranos at the age of just 19. Recent criticism on the company lead to her closing the labs in California leading to her value going down. She is currently valued at a net worth of $3.6 billion.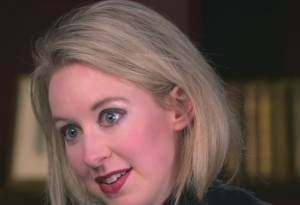 Sponsored link