Prince Rogers Nelson, popularly known as Prince was a famous musician, singer, songwriter, record producer and multi-instrumentalist. He was known by many names like Christopher, Jamie Starr, The Purple one, Joey Coco and many more. Prince was known for his innovative eclectic work, vibrant stage presence and phenomenal vocal range. He tried his hands on many types of genres such as R&B, Psychedelia, funk, rock, soul and pop music.
Prince sold more than 100 million records; he is one of the best-selling musicians of all time He won 7 Grammys, one Golden Globe and one Academy Award.  Rolling Stone put Prince on the 27tn position as the 100 Greatest Artists of All Time.
Early Life and Background
Born on June 7, 1958, in Minneapolis, Minnesota, Prince was the son to African-American parents. He was born to parents named Mattie Della (Shaw) and John Lewis Nelson. He was named after his father who has a stage name "Prince Rogers". He has a sister Tika Evene also developed interest in music like her brother.
Sponsored link
Prince was just ten years old when his parents separated. Since then he kept changing homes from his father's house to mother and step-father's. He later moved out and made friends with Andre Anderson (now known as Anderson Cymone). He attended Minneapolis's Central High School together with Andre and Prince's cousin Charles Roger. Together, they created a music band called Grand Central. Smith was later replaced by Morris Day on the drums. He played the piano and guitar for some time in clubs and parties. He also loved playing basketball.
Career Rise
In 1975, Pepe Willie, the husband of  Shauntel (Prince's cousin) formed a band called 94 East. He hired Andre Cymone and Prince to record songs with the band.
1976 was the year when Prince and producer Chris Moon created a demo tape in Moon's Minneapolis studio. Prince moved to Sausalito, California, where he recorded his very first album called "For You". It was released on 1978.
He created a band in 1979, and released an album named 'Prince' in the same year October. He released two albums in 1980 and 1981 called 'Dirty Mind' and 'Controversy' respectively.
During the years, 1984-87, Prince's band was called Revolution. His album Purple Rain got released in 1984 which sold 13 million copies. The film named Purple Rain won Academy Award as well. His recording Around the World in a Day became the no. 1 in the Billboard 200 in 1985. 'Hit n Run' – Parade Tour was held in 1986. His first single, "Sign o' the Times" released in 1987. In 1991, he made a new band called New Power Generation'.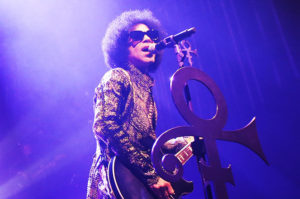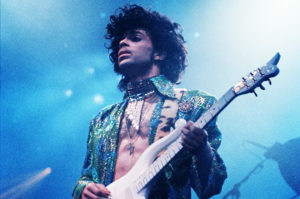 Prince was quite active in the 90s, one of his hit singles was 'My Name is Prince and I am Funky'.  This hit single was a part of  the 1992 album 'Love Symbol'. In fact, he changed his stage name to an unpronounceable symbol. During this time, he began releasing albums at a rather quick pace. He signed with Arista records in 1998 and by two years, he was back to his original name  'Prince'.  He went on to release fifteen albums after that, his final one being HitnRun Phase Two, released only on Tidal streaming service on December 11, 2015.
Sponsored link
In 2004, Prince appeared at the Grammy awards beside Beyoncé and performed some of his great hits. 'Musicology' got released in 2004 through a one-time collaboration with Colombia Records.
Prince – Height
Prince was known for his short height. He was just 1.58 meter tall but that didn't diminish his popularity at all. In fact, he would wear high heels and flaunt them. He would say, "I wear high heels not because I am short but because women love them."
Prince  – Death (Cause)
On 21st April, 2016, the world woke up to a shocking news of Prince's sudden death in an elevator at Paisley Park, his home in Chanahassen, Minessota. An emergency call had gone to 911 and paramedics tried CPR on him but he was pronounced dead within 30 minutes. He was admitted in a hospital for flu, a week before, but was released soon enough.  A report claimed that he was treated for drug overdose six days prior to his death.
Prince – Wife and Relationships
Prince got married to Mayte Garcia (backup singer and dancer) on 14th February, 1996 but the relationship ended in 2000 after the tragic loss of two kids. While one son died when he was one week old due to Pfeiffer Syndrome, the other died due to miscarriage.
In 2001, Prince married  Manuela Testolini, but even relationship ended in divorce in 2006.
Prince dated several women like Madonna, Carmen Electra, Kim Basinger, Anna Fantastic, Apollonia Kotero, Bria Valente, Heidi Mark, Sheila E, Manuela Testolini and many more.
In 2016, Prince had announced that he would write an autobiography called 'The Beautiful Ones'.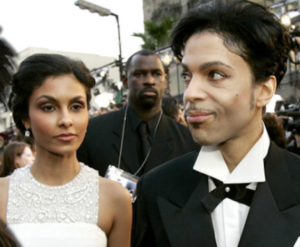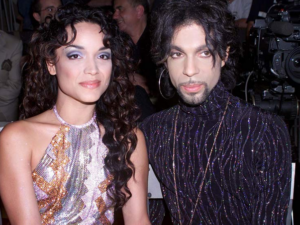 Songs Prince wrote for others
Prince was an outstanding song-writer, some of the chart-busters he wrote include  Sinead O' Connor's 'Nothing Compares to You',  Martika's  'Love Thy Will be Done' and the Bangles ' Manic Monday'
Prince – Net worth
His net worth is estimated to be 300 million dollars. In the absence of a will, his estate  is subjected to be divided according to Minnesota's inheritance laws.
Prince – House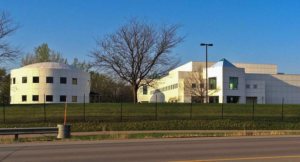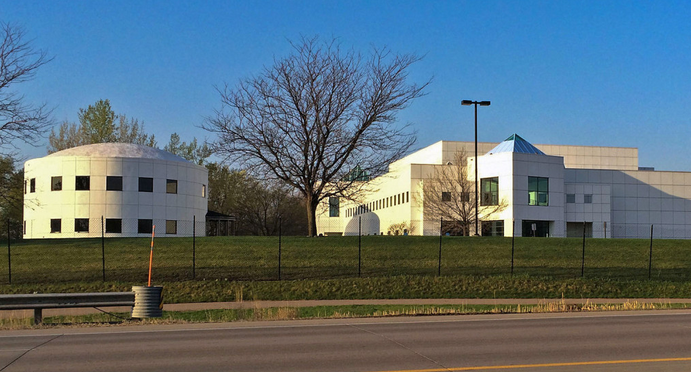 His house Paisley Park Studios in Minneapolis, is a big mansion with a huge lawn and is surrounded with greenery.  That house also serves as his recording studio.
Reaction to Prince's death
Prince's death left many devastated because he was truly one of the biggest icons of the music. From Justin Bieber to Madonna, from Elton John to Barack Obama, everyone expressed their condolences
Sponsored link