Alec Baldwin is a famous American actor, television presenter, anchor and comedian. He is also known for his impressions of different celebrities, especially Donald Trump on the Saturday Night Live.
Baldwin rose to fame after featuring in the sixth and seventh season of the television drama series Knots Landing which aired on CBS Network. Not just television, but he has been part of many of the popular and superhit movies. Some of the most famous movies that he is known for as a supporting actor are The Beetlejuice, The Hunt for Red October, The Marrying Man, The Shadow et cetera.
He has also been part of the sitcom 30 Rock which starred on NBC where he acted from 2006 till 2013. Not just that, Baldwin has been acknowledged with several awards till date for his credible talents which include three Emmys, Golden Globe Awards and the list just doesn't stop there.
Sponsored link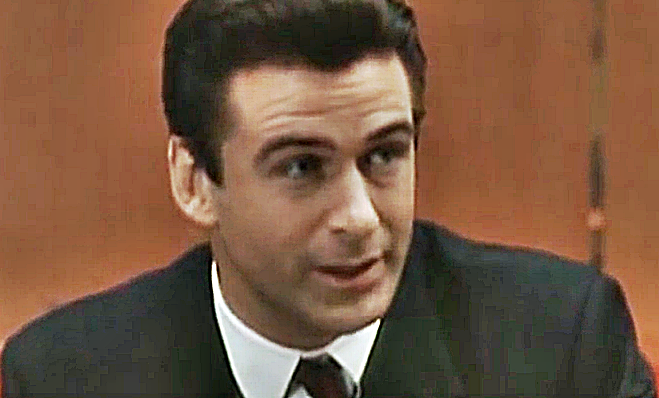 Early life and education
Alec Baldwin was born on April 03, 1958 in Amityville, New York in United States to Carol Newcomb and Alexander Rae Baldwin Jr. Daniel, William and Stephen who are three younger brothers of Baldwin are also famous actors. Apart from them, he has two sisters, Jane and Beth.
Baldwin did his schooling from Alfred G. Berner High School which is located in Massapequa. He also was a very good football player during his school days. After passing out from his high school, Baldwin enrolled himself in the George Washington University and later transferred to Tisch School of Arts which is part of the New York University.
Baldwin was later accepted to become a part of the Actors Studio. He finally graduated in the year 1994 after he again returned to the New York University and resumed his studies.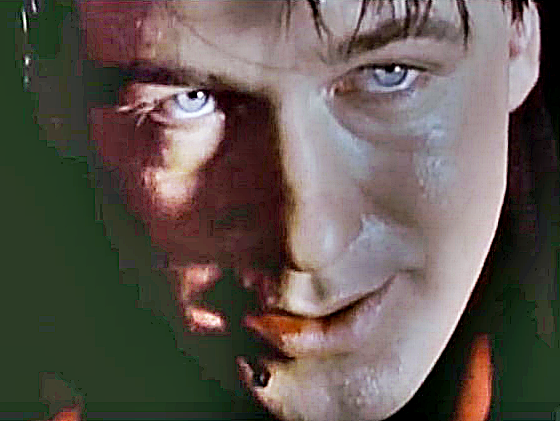 Sponsored link
Alec Baldwin – Wife
Alec Baldwin married Kim Basinger whom he met on the sets of the film The Marrying Man. The couple got married in the year 1993, three years later after meeting each other. They eventually separated and legalized their divorce in 2002. The couple have a daughter, Ireland Baldwin who is also a very famous fashion model.
Baldwin then started dating Hilaria Thomas in the year 2011 and then finally got engaged in 2012. The couple got married in the St. Paul's Cathedral on June 12, 2012 and are proud parents of three children.
Career
Baldwin is a man who started off his acting career through the theatres. His first Broadway debut was in a play named Loot which was by Joe Orton. The last Broadway show and theatre show done by him was in 2013 where he performed as Harold in the play Orphans.
He has been a very imminent personality in the television shows. The 1.83 meter tall actor started it off with the daytime soap opera from 1980-1982 in The Doctors. He has also been part of several other sitcoms and television shows. Not just that, he has been part of many popular films which even includes Mission Impossible 5.
Donald Trump – Impressions and Controversy
Baldwin's fan-base increased substantially when he began doing impressions of Donald Trump, with Kate McKinnon on Saturday Night Live.  Most of the take-offs were on the Presidential Debates, 2016.  Alec Baldwin continued doing an impression on SNL, about how he was handling his tenure as president elect. Apparently, it did not seem to go well with Donald Trump who tweeted saying 'I watched parts of @nbcsnl Saturday Night Live last night. It is a totally one-sided, biased show – nothing funny at all. Equal time for us?'
Baldwin through his official Twitter ID ABFoundation wrote, 'Equal time?
Election is over. There is no more equal time. Now u try 2 b Pres + ppl respond. That's pretty much it'. He went on to add, 'I would make appointments that encouraged people, not generate fear and doubt.' before ending his tweet with, 'I could go on. You want more advice, call me.
I'll be at SNL.'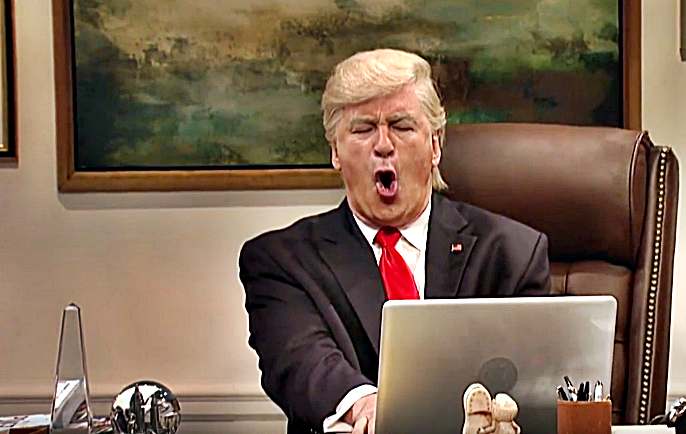 Alec Baldwin – Net Worth
Alec Baldwin has an estimated net worth of $65 million.
Sponsored link