Phillip Calvin "Phil" McGraw or more precisely Dr Phil is an eminent American psychologist, author and a television host.  He earned popularity by hosting the show "Dr Phil". This show was first broadcasted in the year 2002. In the year 1990, lady luck favored him and he got the chance to appear in the "The Oprah Winfrey Show". This appearance gave him the desired limelight.  He is usually among the top 20 highest earning celebrities in the world.
Early life and background
Dr Phil was born on 1st September 1950 in Vinita, Oklahoma, US. He was born to Joseph J. "Joe" McGraw Jr, an equipment supplier in the oilfields of North Texas and Anne Geraldine "Jerry", a home maker. He has a younger sister and two elder sisters.
McGraw did his schooling from Shawnee Mission North High School in Overland Park, Kansas. He was bestowed with a football scholarship for University of Tulsa which won him the chance play under Coach Glenn Dobbs.  He earned his graduation degree in psychology from Midwestern State University in 1975.  After that he attended the University of North Texas and acquired his Masters' Degree in experimental psychology in 1976 and in 1979 he received Ph.D. degree in clinical psychology.
Sponsored link
Career
Just after completing his studies, McGraw joined his father in Wichita Falls, Texas in his private practice for psychology. In 1983, the father son duo joined Thelma Box, a successful business woman in Texas.  They were given the responsibility to organize seminars named "Pathways" which dealt extensively in developing individual skills to achieve goals in life.
McGraw co-founded a firm for trial consulting called Courtroom Sciences, Inc. (CSI) along with lawyer Gary Dobbs in the year 1990. While working in this firm, Phil got introduced to Oprah Winfrey and thus got the invitation to appear in her show.
Phil McGraw started his own production company called "Peteski Productions" in September 2002 and thereafter launched his own show called "Dr. Phil". Again in the following year Phil started selling various kinds of weight loss products under the brand name "Shape It Up, Woo, Woo!". But later these products were vehemently criticized due to its ineffectiveness.
Phil and his son Jay established "Stage 29 Productions". Under this brand, they launched many shows. By the end of 2007, Phil started the promotion of his show "The Doctors", the extension of 2008 Dr. Phil Show. In addition to this, he has written best seller books like 'Life Strategies' and 'Family First'. Apart from this, he appeared in many television shows like Hannah Montana, WWE Raw Frasier, Sesame Street, Scary Movie 4, Madea Goes to Jail and many more.
Sponsored link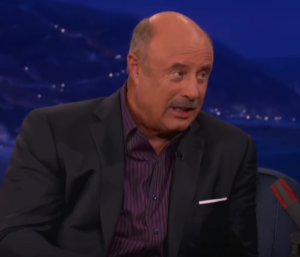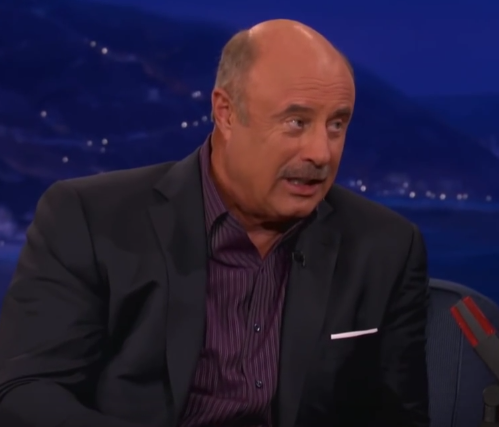 Controversies
In his career Phil McGraw faced several controversies.  McGraw was charged as a co-defendant in a legal suit of disappearance of Natalee Holloway in 2006. Phil was also criticized for visiting Britney Spears in the hospital in January 2008. Thomas Riccio sued Phil as he considered him responsible for taping the Las Vegas robbery which resulted into the conviction of OJ Simpson. Apart from this, many fellow psychotherapists and lay man always used to criticize his suggestions and therapies.
Wife and Children
When Phil was just 20 years old, he married Debbie Higgins McCall in 1970. But they got divorced in subsequent years. Later, he married Robin Jo Jameson and is blessed with two kids namely Jay and Jordan.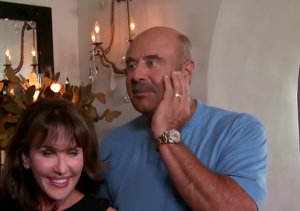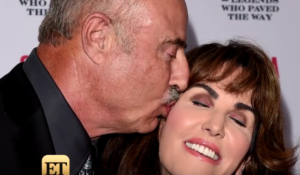 Dr Phil – Salary and Net Worth
Phil McGraw has a net worth of $280 million and earns an annual salary of $80 million
Sponsored link