Colin Murray Cowherd is a well-known sports Media personality in America. Cowherd started off his career in broadcasting at Las Vegas' KVBC T.V. Station. He was also a sports anchor on many other radio stations until he finally joined ESPN in 2003. His duties at ESPN included hosting a show for the radio network of ESPN. It was at ESPN that he found prominence in his career; for it was here that he got to host his first ever television program known as SportsNation along with another show titled Colin's New Football Show.
Currently he hosts 'The Herd with Colin Cowherd' on both the FoxSports Radio as well as Fox Sports 1 on television. The most controversial of all shows ever, 'The Herd' is one of the most Grossing shows on F1. He also hosts another show on F1 titled 'Speak For Yourself'. In August 2015, Cowherd signed a deal with Fox Sports 1 and was set to join the network in September. The deal required him to move his popular radio shows from ESPN to the Fox sports network.
Early life and Education
Born on January 16, 1964 in Garlyland, Washington, Colin is the son of Charles Cowherd an optometrist and Patricia, a housewife. He has one sibling, an older sister called Marlene. His parents got divorced when he was about 10 years of age. Both his parents had multiple divorces because of which he says he is a "child of divorces". He lived with his British mother and his sister. Colin is a graduate of Eastern Washington University.
Sponsored link
Colin described his childhood as a lonely phase of his life. He spent most of his time sitting on the roof and listening to baseball games over the radio.
Career Rise
Colin started his career slowly. His first job was being the play-by-play voice of the Las Vegas Stars on the Pacific Coast League. Eventually he was promoted to sports director at Las Vegas' KVBC-TV. AT KVBC, he was named the Sporscaster of the Year-Nevada as many as five times. Colin got offers to anchor shows on the weekends at Florida's WTVT-TV. From Florida, he moved to Portland in Oregon in 1996 where he worked for KGWTV as a sports anchor. By 2005,  his show 'The Herd' was shifted from one prestigious time slot to another, raking in as many listeners across the country as possible; he was named the 'Radio Personality of the year' by Sports Illustrated magazine. "The Herd with Colin Cowherd" is the most popular sports radio talk show in the country and is exclusively broadcasted on the ESPN Radio. The show features sports news commentaries, view-points and interviews of sports personalities. In 2013, he started hosting 'Colin's New Football show' on ESPN.
Sponsored link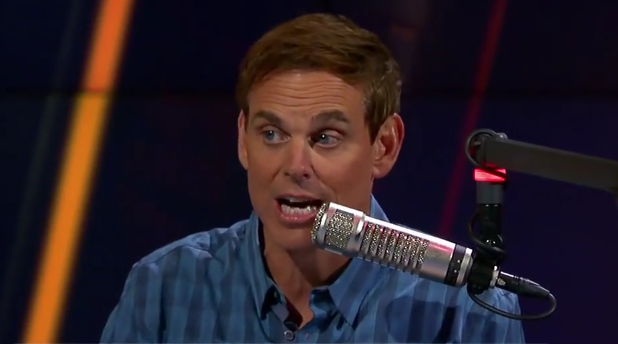 Colin's Career has seen a fair share of Controversy. Reportedly, he was asked to leave ESPN After he made some controversial remarks against Dominican Republic baseball players. In July 2015, it was announced to he would resign from his position at ESPN at the end of his contract. However, he created another stir in August on 'The Herd' and was reportedly suspended from the network on 24 July 2015.
Personal life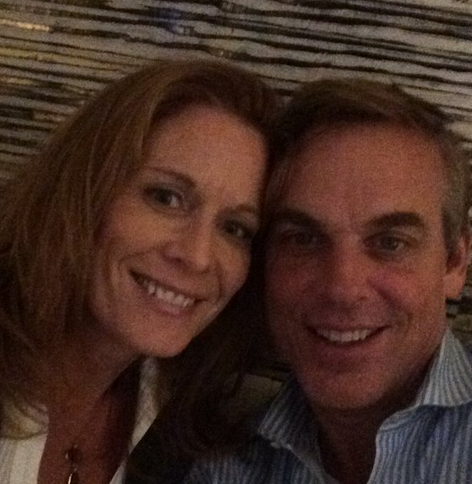 Although Cowherd never publicly speaks about his private life, tabloid reports claim that he has been married twice. He was married to Kimberly Ann Vadala in 1996 and divorced her in 2007. He has two children from his first marriage. Reportedly, Cowherd got married to Ann Cowherd in 2010. He has four step-children from his second marriage.
Colin Cowherd – Net Worth and Salary
Cowherd draws a total of $2 million annually. His current estimated net worth is $14 million.
Sponsored link