Alexander Emmanuel Rodriguez/Alex Rodriguez is an American third baseman and shortstop in professional baseball who plays for Major League Baseball's New York Yankees. He was one of the most touted prospects in baseball and is regarded as one of the best baseball players in the sport.
During his career that has spanned 20 year, Alex's many records include 696 home runs, a .297 batting average, more than 3000 hits, and more than 2000 scored runs. He is a career 'glam slams' record holder with 25 of them. Rodriguez has been an All-Star 14 times and has received Most Valuable Player Award of American League 3 three times, two Gold Glove Awards, and 10 Silver Slugger Awards.
Rodriguez career has however been fraught with varied controversies, including use of illegal drugs, media criticism for his actions, lucrative contract signings, etc. He was suspended for 162 games for being involved in the Biogenesis baseball scandal; this kept him off the field for the complete 2014 season.
Sponsored link
Early Life
Alex was born on 27th July 1975 in Washington Heights, NYC, into a family of Dominicans. The family relocated to Dominican Republic and then moved back to the US, settling in Miami, Florida.
Rodriguez attended Christopher Columbus High School and later took a transfer to Westminster Christian School. There he was the football quarterback and shortstop for baseball. During his junior year at this school, it won the high school national championship.
Alex was offered a baseball scholarship by the University of Miami. He however turned it down and signed with Seattle Mariners after being drafted by them in 1993.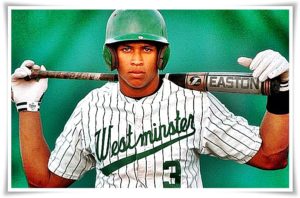 Career
Rodriguez debuted for the Mariners at age 18, one year after getting selected in the first round as an amateur in the 1993 MLB draft. He became the starting shortstop in the team in 1996. Alex was known for his speed, power, and defense. He left the Mariners as a free agent after the end of the 2000 season.
In 2000, Rodriguez signed a $252 million 10-year contract with the Texas Rangers. It was the highest in baseball history at that time. In 2003, he received his 1st AL MVP Award.
Alex was traded by the Rangers to the NY Yankees before the 2004 season. He became a third baseman at the Yankees as Derek Jeter was the Yankees' shortstop. After the end of the 2007 season, Alex signed a new $275 million 10 year contract with the Yankees, thereby creating a new record as the most lucrative contract holder in baseball. In 2007, he was the youngest to hit 500 home runs and in 2009 won his 1st championship. Alex has become an exclusive designated hitter in the recent years due to knee and hip injuries.
The 6 feet 3 inch tall Rodriguez has announced that he will play his last game on August 12, 2016 and then retire. He will continue to serve the Yankees as a special adviser in their front office.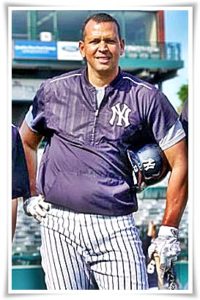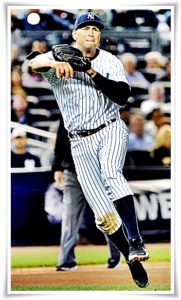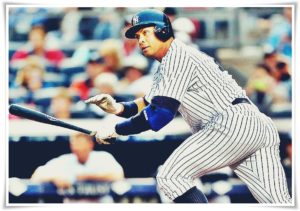 Personal Life
Rodriguez married Cynthia Scurtis in 2002. The couple have 2 children. They divorced in 2008.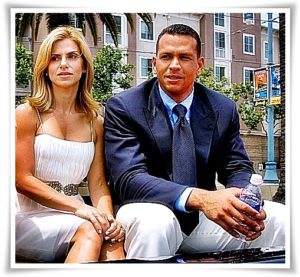 Sponsored link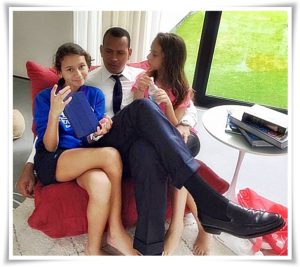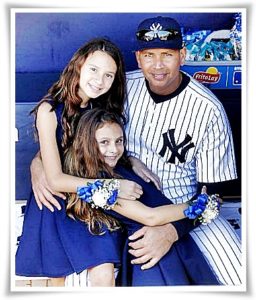 Alex Rodriguez – Salary  and Net Worth
Nicknamed as 'A-Rod,' his estimated career earnings as per Forbes is nearly $480 million. Alex Rodriguez is the highest paid baseball player in the world, with an annual salary of $29,000,000.
Some of his millions are through plum endorsements from companies like Nike, Vita Coco, Topps and Rawlings.  He invests heavily in real estate; some of his homes include a $2.1 million beach condo in Miami, $7.4 million home in Miami. According to reports, he owns a Gulfstream IV jet plane. He also has his own real estate company.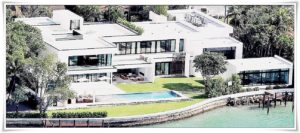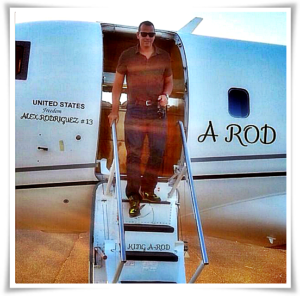 Sponsored link