Ruth Porat is a financial executive from America. She is the CFO (Chief Financial Officer) of Alphabet and was the Executive Vice President and CFO of Morgan Stanley from 2010 to 2015.
Early Life and Background
She was born in the year 1957, in a Jewish family at Greater Manchester, England. Her parents Dr Dan and Frieda Porat moved to Cambridge, Massachusetts along with Ruth, when she was quite small. Ruth's father worked in Harvard University as research fellow in the physics department.  He was later relocated to California with his family where he worked for 26 years at SLAC National Accelerator Laboratory.
Ruth Porat did her graduation from Stanford University and received her Masters of Science degree by studying in London School of Economics. She also pursued her MBA under University of Pennsylvania, Wharton School.
Sponsored link
Career
She started her career at Morgan Stanley, in the year 1987 but left it in 1993 and again returned to the same company in 1996. Before her stint as a CFO, she has worked as the Vice Chairman of Investment Banking from 2003 to 2009. She was also a Global Head of the Financial Institution Group from 2006 to 2009. Ruth has worked for Technology Investment Banking and in London for Morgan Stanley. Mary Meeker was her financial partner during the Internet Investment Banking period. Mary is also the godmother of Ruth's children.
Ruth has led the Morgan Stanley team during a financial crisis in America on 2008. A movie called Too Big to Fail was made on Ruth which was portrayed by Jennifer van Dyck. Ruth Porat was once nominated to be the Deputy Secretary of the Treasury by President Barack Obama but she declined the offer as the condition at Morgan Stanley was improving. In May 2015, Ruth Porat joined Google as the new CFO.
She is a part of the Borrowing Advisory Committee of United States Treasury, The Council on Foreign Relations and The Council in Foreign Relations. She is also a member of the Advisory Council of the Hutchins Center and the Board of Trustees of the Economic Club of New York.
Sponsored link
Back in 2008, Ruth had supported Senator Hillary Clinton whohad stood up for the presidential post. Ruth helped Hillary by hosting a fund raising event at her apartment in New York.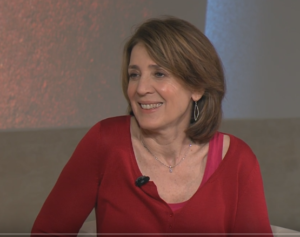 Husband and Children

Ruth Porat is married to Anthony Paduano who is a partner at Paduano&Weintraub, a law firm. They are married since 1983 and have 3 children. She is a breast cancer survivor as well.
Ruth Porat – Salary and Net Worth

Her base salary is $650,000. The enterprising CFO  got $5 million as signing bonus, $40 million as stock awards and $25 million worth shares after joining Google. Her net worth is close to $70 million. She is the second highest paid female executive in US after Safra Catz.
House
Ruth owns one of the most luxurious, $30 million house in Palo Alto. It is a 3-bedroom home in Cowper Street with colonial style architecture and has a space of 4,271 square feet. It is a historic home built in 1932 for Lucie Stern (descendant of Levi Strauss) and was sold for a million in 1978. No one stayed there for decades.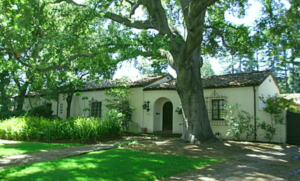 Sponsored link