Arvind Kejriwal is a popular Indian politician and social worker. He is currently serving as the chief minister of Delhi.  He also holds the position of national convener of Aam Admi Party (AAP). Prior to joining politics, he was employed with the Indian Revenue Service (IRS) as a Joint Commissioner in the Income Tax Department of New Delhi. Apart from this, he is associated with many organizations who work for the betterment of the society.
Education  and background
Arvind Kejriwal was born on 16th August 1968 in Siwani, Bhiwani District, Haryana. He comes of a very middle class background. His father, Gobind Ram Kejriwal was an electrical engineer from Birla Institute of Technology, Mesra. His mother, Gita Devi was a homemaker. Arvind has a younger brother and a sister.
Arvind spent his childhood mostly in small towns like Sonepat, Hisar and Ghaziabad. To pursue his school education, he attended "Campus School" in Hisar and "Christian missionary school "at Sonipat. After completing his school education, Kejriwal initially wanted to make a career in medicine but later made up his made his mind to become an engineer. Thereafter, he joined the Indian Institute of Technology in Kharagpur and acquired the graduation degree in mechanical engineering.
Sponsored link
Career
After earning his graduation, he joined Tata Steel in the year 1989 and got posted in Jamshedpur. In the year 1992, Kejriwal quit his job to prepare for the Indian Civil Service Exam.  Later in the year 1995, he joined the Indian Revenue Service (IRS) as an assistant commissioner in the Income Tax Department.  While working in the income tax department, Kejriwal established an NGO called "Parivartan" in December 1999. The NGO mainly assisted citizens in matters related to food, electricity and income tax.  In the year 2006, he resigned from the Income Tax Department as a joint commissioner of Income Tax in New Delhi to focus on social services. Kejriwal along with Manish Sisodia established another NGO namely" Kabir" in 2005.  As per media reports, "Kabir" accepted institutional donation unlike the "Parivartan". However, later Kejriwal announced that Kabir is mainly run by Manish Sisodia. Apart from this he has also contributed a lot towards fighting corruption of the society. He has been considered as one of the key person who contributed towards enactment of RTI act in the country. In December 2006, he established another NGO called Public Cause Research Foundation. Eminent personalities like Kiran Bedi and Prashant Bhanshan served as the trustee of the foundation.
Arvind Kejriwal also raised his voice against the corrupt practices prevalent  in the 2010 Common Wealth games. Not only that, he collaborated with Anna Hazare and other social activists to form the India Against Corruption ( IAC) in 2011. The group demanded the enactment of the " Jan Lokpal Bill". Owing to continuous effort of the group along with tremendous public support, this bill was finally passed in the assembly which awaits the final approval of President.
In November 2012, Kejriwal started his political career and established the Aam Admi Party( AAP). He contested the 2013 Delhi Assembly Election and the party won 28 seats in the election. He became the Chief Minister of the Delhi by defeating the then Chief Minister of Delhi Sheila Dixit in her constituency by a margin of 25,864 votes. Kejriwal resigned from his post as Delhi CM on 14th February 2014. Later , he contested the 2015 Delhi Assembly election and registered a spectacular win. The AAP won 67 seats out of 70 under his able leadership.
Kejriwal won several awards in his career which includes the 2006 Ramon Magsaysay Award for Emergent Leadership, 2006 CNN-IBN Indian of the Year in Public Service,  secured 8th position in the list of  100 most influential Indians 2016 by The Indian Express and many more.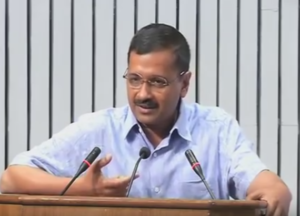 Arvind Kejriwal – Wife
Kejriwal is married to Sunita Kejriwal. She is Arvind's classmate in National Academy of Administration in Moosourie and National Academy Direct Taxes in Nagpur. They got married in the year 1995 and are blessed with a son and a daughter.
Sponsored link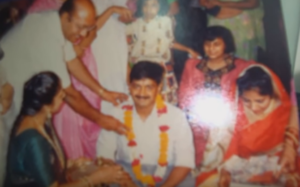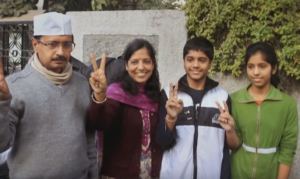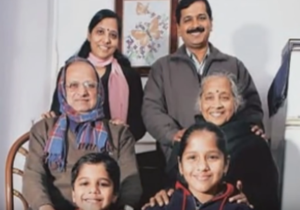 Arvind Kejriwal  – Salary and Net Worth
As per media reports, Arvind Kejriwal has net worth Rs 2.09 Crore. His basic annual salary is Rs. 72,000, which includes  Basic Salary of Rs. 20,000, Monthly Allowance of Rs. 30,000,  Dearness Allowance of Rs.4000 and Constituency Fund of Rs. 18,000.  Apart from this, he gets traveling allowance, secretarial expenses, medical reimbursement, electricity and telephone expenses, and conveyance allowance.
The Delhi Vidhansabha drafted a bill on December, 2016 asking for 400% hike in the salary of Delhi MLA. The Delhi LG (Lieutenant Governor) has to still take a call on the bill. If approved,  Arvind Kejriwal's basic salary will rise to Rs. 80000, and his monthly package will come to Rs. 2.2 lakh (other allowances excluded)
Arvind Kejriwal – House
He resides with his family in a bungalow at No.6, Flagstaff Road,  Civil Lines, Delhi. The bungalow is spacious with five bedrooms, a sprawling front law, side lawn and a kitchen garden a the backside. The bungalow is 5000 square meters, which also houses his office. The office can house 40 people, the premises of which can accommodate 400 people. The bungalow also has a huge drawing room and a lounge.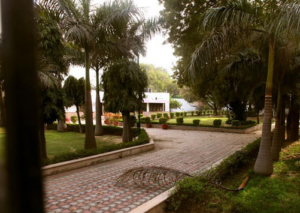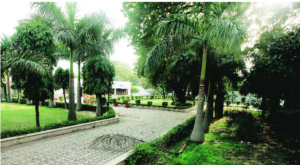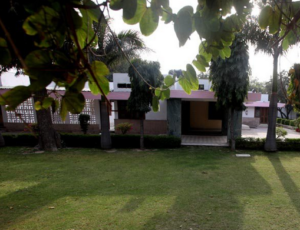 Sponsored link