Anthony Joseph Paul "Tony" Realiis an American sports personality and a television host of the show 'Around the Horn'. The sports show uses the premise of a 'round table and panel discussion' on ESPN. He was earlier associated with the show 'Pardon the Interruption', also on the ESPN Network in the capacity of a "Stat Boy" (statistician) and eventually, he was named the de-facto host of the show from 2001-2014.
Reali, always passionate about a career in sports, started off as a sports caster at WFUV during his university days at Fordham, a position he held from 1997-2000. He was considered the voice of men's basketball and football. He also worked as a beat reporter covering big teams such as the Yankees, the Mets and The Giants and the Jets. He also wrote for WPIX, a New York Based Television Station.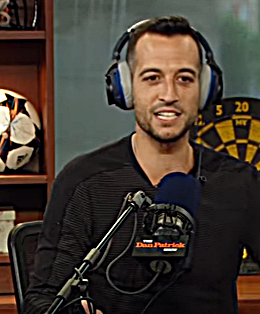 Sponsored link
Early Life and Education
Born in Staten Island, New York on July 4th 1978, Reali is an Italian-American Catholic. He was raised in New Jersey's Marlboro Township, where he spent a major part of his childhood, in a family where religion and faith was considered an essential part of his upbringing.
Reali went to Christian Brothers Academy Lincroft in the city of Lincroft in New Jersey from where he graduated. For his university education, he attended Fordham University, New York from where he earned a dual Bachelor of Arts degree in Communications and History. Reali often talks about his Italian-American heritage and up-bringing and how it contributes to his successful career and his work ethic.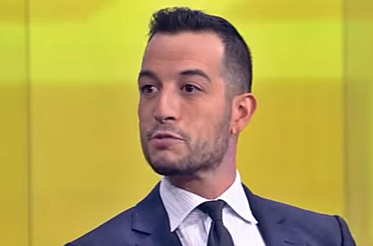 Career Rise
In the Year 2000, Reali joined ESPN as a researcher and writer for the network's quiz show titled '2 Minute Drill', which was a game show. In October 2001, Reali joined 'Pardon the Interruption' as a "stat-boy". His role on show was to fact-check and to correct the hosts Michael Wilbon and Tony Kornheiser in the final segment of every episode. Reali gained mass popularity for his role on the show that Kornheiser, the host, also a radio personality, called him for a daily segment titled "Preview the Interruption" on his radio show, where they discussed about what was to unfold on "Pardon the Interruption" later in the noon.
Sponsored link
By February 2004, Reali got his own show as a host, replacing Max Kellerman on 'Around the Horn'. 'Around the Horn' is a show with a round table discussion format on which Reali had previously appeared as a guest host as well as a panellist. As host, Reali had the discretion of awarding points to panellists based on their contribution and comments in the discussion.
Reali left the ESPN network in September 2014 following an opportunity to be a part of ABC's Good Morning America in New York, as a Social Media Correspondent, but was able to hold the job only for a couple of months.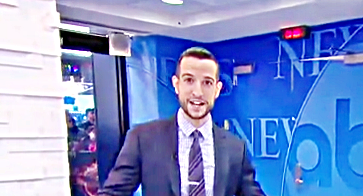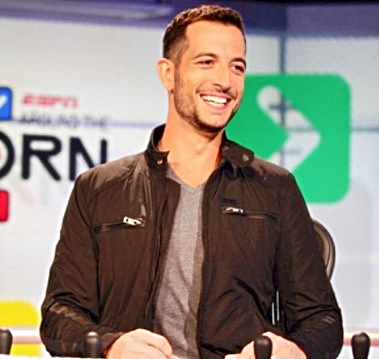 Personal Life
Reali is married to his long-time girlfriend Samiya Edwards who is an Africa policy consultant. The couple has a daughter, Francesca, born in August 2014. Reali guards his personal life very closely, without revealing much about his family to the media, although he has openly spoken about how he proposed to Edwards at an Airport bathroom.
An ardent Catholic, Reali wore ashes on his forehead, every Ash Wednesday, when he was on-air at ESPN.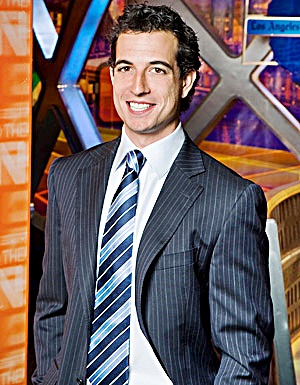 Tony Reali – Salary and Net worth
Reali has an estimated Net Worth of $6 Million and an annual salary of $100,000.
Sponsored link