Timothy Donald Cook or more precisely Tim Cook is a popular American business head. He is currently serving as the Chief Executive Officer of Apple Inc. Previously he held the position of Chief Operating Officer in the organization. Apart from this, Cook is also one of the boards of directors of Nike Inc and National Foot ball Foundation.
Early life and Background
Timothy Cook was born on 1st November 1960 in Mobile, Alabama in United States.  He was born to Donald, a shipyard worker and Geraldine, a worker in a pharmacy. He completed his school education from Robertsdale High School in Alabama.  Thereafter, he enrolled in Auburn University and acquired a B.S degree in industrial engineering in the year 1982. He attended the Fuqua School of Business in Duke University and earned a Master of Business Administration (MBA) in the year 1988.
Career Achievements
After completing his graduation, Cook joined IBM. He devoted 12 long years of his career in the personal computer business section of the company. He also served as the Chief Operating Officer in Intelligent Electronics. Apart from this, he also served as the Vice President in Compaq for 6 months.
Sponsored link
In the year 1998, Steve Jobs approached Tim Cook to join Apple. At that time, the company was suffering losses. Tim was given the post of Senior Vice President for global operations. Tim framed various strategies to bring the company back on track. He decided to close down all the factories and ware houses and replace them with manufacturers who would work on contact basis. This step proved to be beneficial and saved excessive outflow from the  company's funds. He, along with Steve Jobs, transformed the company into a profit making entity on a worldwide platform. Cook became the operation lead of Apple in January 2007 and brought about many significant changes in the company. In the year 2009, Cook served as the Chief executive when Steve Job was on medical leave. Again in the year 2011, Steve Jobs took medical leave due to his deteriorating health. During that critical phase, Tim Cook took the responsibility of the daily operations of the company while Jobs used to take major decisions.
Sponsored link
Tim Cook became the Chief Executive Officer of the company on August 24, 2011 after Steve Jobs resigned from the post.  Tim made many alterations in the management of the company after becoming the CEO. He has been instrumental in maintaining and even augmenting the strength of Apple brand, as the world leader in technology.
Tim Cook earned lot of appreciations for his business strategies. In April 2012, Tim was included in the Time's list of "100 Most Influential People in the World". In 2015 March, he won the number one spot in the list of Fortune's: World's Greatest Leaders.  Apart from this, he also contributed towards safeguarding the safety of cyber networks of US.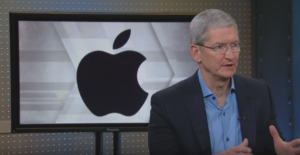 Personal Life and Philanthropy
Tim Cook is gay. He is the only CEO of a fortune 500 company who has openly declared his gay status to the world. In March 2015, Tim expressed that after his death he plans to donate his entire wealth to the charity.
In the year 1996, Tim was wrongly diagnosed with Multiple sclerosis.  Thereafter, he started organizing events to raise funds and spread awareness on this disease.
Tim Cook – Salary and Net Worth
Tim Cook earns annual income of $10.28 million, of which the base salary is $2 million, the meatier part being cash incentives.  He is the holder of Apple stock, which could earn him $665 million, if it were vested.  Tim Cook has a net worth of $785 million.
House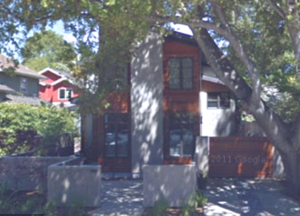 Cook purchased  a condo in Palo Alto in 2010 for $1.9 million. The property is sprawled across 2400 square feet and is quite modest when compared to his income.  The condo has four bedrooms, a tiny space of land in the front and behind.
Sponsored link