Michelle Sung Wie is a Korean American women's golfer best known for competing in varied tournaments as a teenager against men. Her first major win was at the 2014 U.S. Women's Open.
When Wei was 10 years old, she became the youngest one at that time to become eligible for an amateur USGA championship. She was also the youngest to be eligible for an LPGA Tour event as well as the youngest winner at the U.S. Women's Amateur Public Links. Wei turned professional in 2005.
Wei is 6 feet tall and has been nicknamed 'Big Weisy.' She is renowned for long drives and her average drive at age 16 was nearly 280 yards.
Sponsored link
Early Life and Education
Michelle was born on October 11 1989 in Honolulu, Hawaii to Wie Byung-wook, a former transportation management professor at the University of Hawaii, and Bo, a former beauty pageant contestant and amateur golf champion in South Korea. Her parents had immigrated to the US in the 1980s. Michelle was a dual citizen of South Korea and US; she renounced her Korean citizenship in 2013.
Wei attended the Punahou School in Honolulu and graduated in 2007. She later attended Stanford University and eventually graduated in 2012 with communications as her major. Michelle could not play for the golf team of Stanford because she had turned professional by then.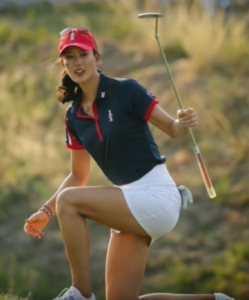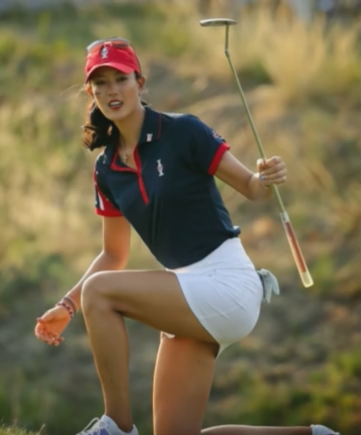 Career
Michelle started playing golf when she was only 4 years old. She qualified for a USGA amateur championship at age 10. She won Women's Amateur Public Links USGA championship for adults in 2003.
Wei played at the Sony Open in Hawaii, a PGA Tour event, in 2004 and thus became the youngest and the 4th female to do so. She however did not make the cut by a single shot. The same year she was chosen as part of the US team that eventually went on to win the championship.
Sponsored link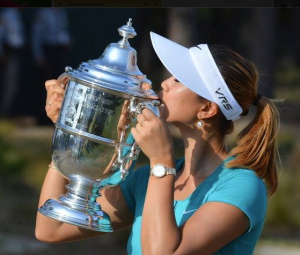 Michelle qualified for USGA national men's event in 2005 and thus became the 1st woman golfer to do so. Later that year, she came second at the McDonald's LPGA Championships to winner Annika Sorenstam and was placed 3rd at the Women's British Open. Just when she was about to turn 16, she signed sponsorship deals with Sony and Nike worth over $10 million a year and turned professional.
The start of Michelle's professional golfing career was not that great. She got disqualified for a rules violation at the Samsung World tournament of 2005. In 2006, she bounced back with many top 5 finished in varied LPGA events. She continued to take park in men's events. The same year, she had to be carried away via ambulance after she could not bear the heat at the John Deere Classic. The 2007 season was marred by injuries and some controversies.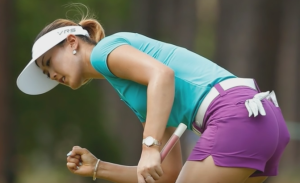 In 2008, Wei came in sixth at the Ladies German Open; tied third at the Wegman's LGPA; and got disqualified due to a rules violation at the State Farm Classic tournament after a string start. Wei finally had sustained success in 2008 with wins at the CN Women's Canadian Open and the Lorena Ochoa Invitational. Her biggest win came in 2014 at the U.S. Women's Open.
Boyfriend
Her boyfriend's name is Robin Lopez. He is a professional American basketball player and represents Portland Trail Blazers.
Michelle Wie – Net Worth
She has a net worth of $12 million
Sponsored link