Jack Ma is one of the leading entrepreneurs of the world. He is the founder and the chairman of Alibaba Group. Jack is the first Chinese entrepreneur who appeared in the cover of Forbes. As per 2015's report, he became the richest man of China. Also, he reportedly became the 18th richest man of the world.
 Early Life
 Jack Ma was born on 10th September 1964 to musician storyteller parents. Jack was not good in English. He developed a desire to learn the language. This drove him to ride his bicycle every morning to hotel where foreigners used to reside. He gave these people free tour of the town just to converse with them in English. For nine years he continued this practice. He even started writing to one of the foreigners. This pen pal called him Jack as his real Chinese name was difficult to pronounce.
In his youth, Jack failed thrice in the university entrance exam. However, this did not stop him from getting a bachelor degree in English. He got out of Hangzhou Teacher's Institute in the year of 1988 with his degree. He even became a lecturer of English later.
Sponsored link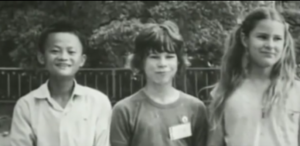 Success Story

Jack Ma's career began with rejection. His rags to riches story can inspire anyone to keep feeding the fire. From crazy Jack to the richest man of China, his life story is nothing short of sheer inspiration.
He applied for 30 jobs. Each time Jack got rejected. He applied for police force and got rejected. He tried to get a job in KFC. But, he was the only guy who got rejected.
Undeterred by the rejections, he set up his own translation business. However, due to low income he had to peddle items on the street just to earn money and buy food. In the year of 1995, he went to USA as a translator to help a Chinese company recover money. This attempt of Jack failed.
However, in US he got introduced with Internet. He searched with the word 'beer'. His search brought him flood of information. But, to his surprise he found no beer from China.. Again he tried to find information on China. This time too he found nothing.
This gave him an idea. He along with his friends created a website on China. Within hours of the creation he stared getting emails from Chinese people. These people wanted to know about Jack Ma. This is the time Ma realized the potential of Internet.
This realization drove him to collect an amount of $ 20 thousand. With the money, Jack created his Internet company. This company was dedicated to develop websites for other companies. Ma called his company Chinese Yellow Page. Within years of creation the website earned him $800,000.
Encouraged by this, he continued to develop websites for Chinese companies, sitting in US. Ma admits that in his entire life he hadn't written a single code, neither had he made any sale to a customer.
In 1999, he created Alibaba. This is a Chinese B2B marketplace website. A company which had been founded inside an apartment, now, Alibaba serves more than 240 countries in the world. 
Sponsored link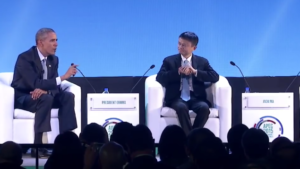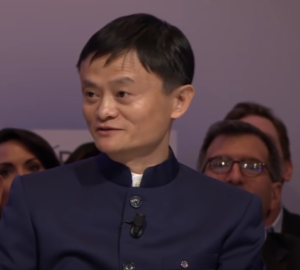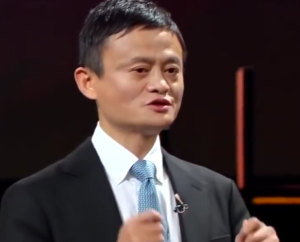 Jack Ma – Wife and Children
Jack married Zhang Ying in 1980.  The 5 feet tall man met his wife when they were studying at Hangzhou Normal University. They married after graduation and started a new life working as teachers.  The couple has a son and a daughter.
Jack Ma – House
 Ma bought the most expensive house of China in 2016. It is also the world's second most expensive home after Mukesh Ambani's Antilia.  This 9,890-square-feet house cost him a hefty mount of $193 million.  The house is located at 22 Barker Road.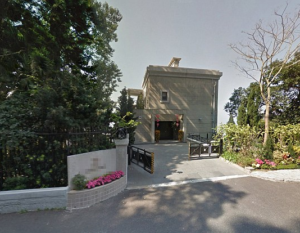 Jack Ma- Biography (Books)
Two noteworthy books or biographies that document Jack Ma's incredible rise to riches and fame are –
The House that Jack Ma Built by Duncan Clark
Ali Baba's World by Porter Erisman
Jack Ma-  Net Worth
According to Forbes, Jack Ma's net worth is $23.1 billion.
Sponsored link