Hoda Kotb is a television host and TV news anchor from America. She is known to co-host Today Show's 'fourth hour' on NBC with Kathie Lee Gifford.  She is a recipient of the Daytime Emmy Award in the year 2010. She is also a correspondent for Dateline NBC as well.
Early Life and Background
Kotb was born on 9th August, 1964 in Norman, Oklahoma. She grew up in Morgantown, West Virginia and Alexandria, Virginia. Her parents are from Egypt and the family lived in Egypt for a year and also in Nigeria. Kotb completed her graduation from Fort Hunt High School in 1982.  She was selected to speak at her graduating class Baccalaureate service and was elected the Homecoming Queen. Kotb was a member of Delta Delta Delta Women's Sorority in her college years at Virginia Tech. She graduated in 1986 with a Bachelor's of Art degree in Broadcast Journalism.  She was a good keynote speaker in her alma mater function for Virginia Tech Graduation in 2008. She played a song by Metallica called Enter Sandman using her iPod. She became the board of directors of Tech Alumni Association in 2010.
Hoda Kotb – Books and Cancer fight

Kotb has been a correspondent for Dateline NBC, starting from 1998. She sometimes works as co-anchor of Today for Savannah Guthrie. Kotb has written a book called 'Hoda: How I survived War Zone, Bad Hair, Cancer, and Kathie Lee 'which was a New York bestseller. The book was released in hardcover on 2010.
Sponsored link
The prolific anchor released another book called 'Ten Years Later: Six People Who Faced Adversity and Transformed Their Lives'. This was a book about six people. She had identified a life changing experience, tragic or challenging, in them and then visited all the six people again, ten years later. She shows how tragedies and adversities can bring out the best quality in humans, be it resilience, creativity, gratitude and empathy.
In 2016, Hoda Kotb wrote a best-selling inspiring book called 'Where we Belong – Journeys that show us the way'.
Sponsored link
Kotb has appeared in music videos for Martina McBride's 'I'm Gonna Love You Through It'.
She is said to have undergone a surgery for breast cancer. A reconstructive surgery and mastectomy changed her life. She started advocating for breast cancer awareness after those events. She let media person follow her throughout her cancer phase. Later, she became cancer-free; the whole coverage was turned into a documentary in her show.
On March 2016, Kotb publicly  announced that became the commencement speaker for the class of 2016 of Tulane University. She has also appeared in episodes of 30 Rock, Sharknado 3: Oh Hell No! And Law & Order: Special Victims Unit.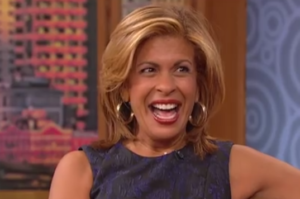 Hoda Kotb – Boyfriend
Hoda got married in 2005. Her husband Burzis Kanga was a former tennis coach from University of New Orleans. Their marriage eventually broke up in 2007.
She has been in a relationship with Joel Schiffman since 2013. Joel is a New York financier.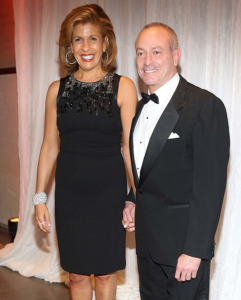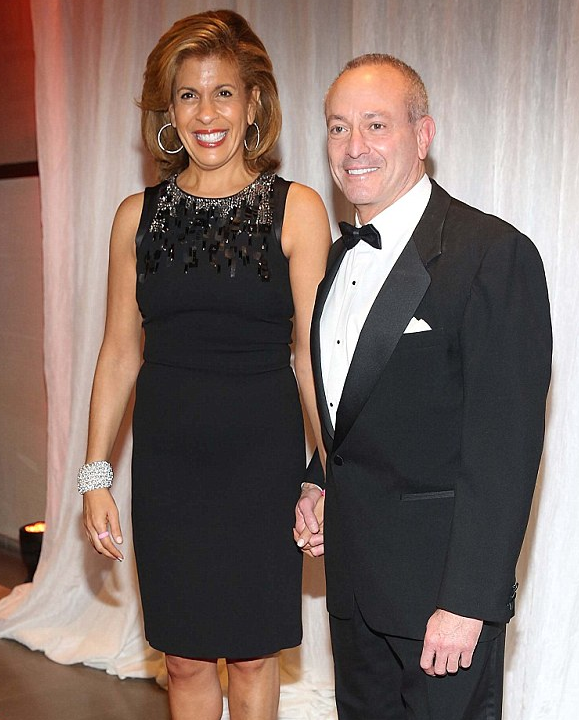 Hoda Kotb – Net Worth and Salary
Hoda Kotb's net worth is  $11 million. Her annual salary is $2 million.
House
She stays in New York and has a big house.
Sponsored link