Shivaji Rao Gaekwad better known as Rajinikanth to the world is one of the most influential movie stars in Indian Cinema. From being a bus conductor to receiving the esteemed Padma Vibhushan the journey has been quite influencing and memorable.  He is a source of inspiration to millions especially in Tamil Nadu and parts of South India and many of his popular movies make big money purely on his star power.
Early Life and Background
Rajinikanth was born on 12th December 1950 in a Marathi family. He was born to Ramabai, a housewife and her husband Ramoji Rao Gaekwad, a police constable. He is the youngest of the four siblings. Rajinikanth lost his mother at a very young age of 9.
He completed his schooling from Acharya Paathshala.
Sponsored link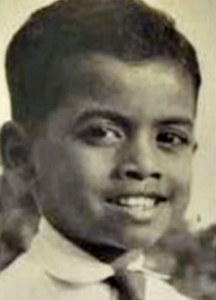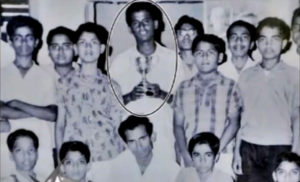 Career highlights
Rajinikanth never had a very easy life, his early age was full of financial struggles. After completing his schooling from Acharya Paathshala, Rajinikanth started working. He started off as a coolie, then moved on to become a carpenter, finally he bagged the job of a BTS conductor. During these days Rajinikanth nurtured his skills by taking part in various plays.
The actor set his foot in the showbiz with his first Tamil film 'Apoorva Raagangal' which was released in 1975. He was praised for his acting skill. He acted in many other movies like 'Katha Sangama', 'Anthuleni Katha' and 'Baalu Jenu'.He has acted in 190 movies. His performance has been appreciated as his style of dialogue delivery. He created his own style. By 1990, Rajinikanth became a phenomenon, almost all his films became a hit in the box office. In the same year Rajinikanth acted in the remake of Amitabh Bachchan's film 'Laawaris' entitled as 'Panakkaran'. The movie earned huge profit and became a blockbuster. Moving on Rajinikanth starred in many other movies like 'Athsaya Piravi', 'Thalapathi' and 'Yejaman'.
Rajinikanth is an experimental actor, he ventured into Bollywood with his first movie called 'Andha Kanoon', but it failed in the box office. Rajinikanth did not create the same impact in Bollywood that he created in South. Still he was seen in few more hindi movies like 'Hum' which had Amitabh Bachchan in the lead, 'Geraftaar' and 'Chaalbaaz' which had Sridevi and Sunny Deol to share the screen.
It was in the year 1995, Rajinikanth's movie 'Baasha' broke all the records and became a massive blockbuster. Rajinikanth climbed few steps higher from being 'just another very popular actor' he achieved the status of 'demigod'. The superstar left his mark in Japan as well with his movie 'Muthu : The dancing Maharajah' dubbed in Japanese earned him massive popularity in the country.
'Padayappa' Rajinikanth's 150th film was another milestone in his carer. His  next movie 'Baba' incurred a huge loss. At this point of time Rajinikanth was written off by many people, his comeback film in April 2005, 'Chandramukhi' proved all of them wrong. The movie broke all the other records created by Rajinikanth previously at the box office.
In his career Rajinikanth has gifted the film industry  blockbusters like 'Shivaji : The Boss' (2007) and 'Enthiran' (2010). Both movies proved that the superstar was infallible when it came to bringing in revenue and popularity to the box office.  In 2011,Rajinikanth was ill for few days. He suffered from allergic bronchitis, respiratory infection and gastrointestinal problems.  His treatment was taken care of by Sri Ramachandra Medical Centre. He recovered and returned to the industry soon.
Rajinikanth's skills have been appreciated with awards like 'Filmfare Award' for 'Best Tamil Actor', 'Kalaimamani' award from the Government of Tamil Nadu and 'Kalaichelvam' award. His greatest achievement was when he was given the 'Padma Bhushan' by the Government of India in 2000 and the 'Padma Vibhushan' in 2016.  Kabali released in July 2016, was an out-and-out Rajnikanth starrer which turned out to be the second highest grossing blockbuster in Tamil Nadu and one of the biggest hits in Indian cinema.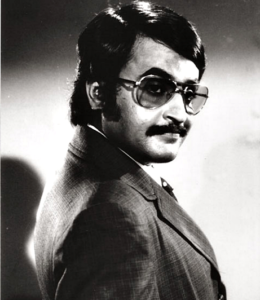 Sponsored link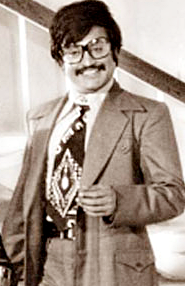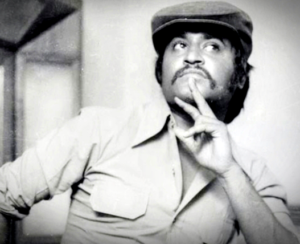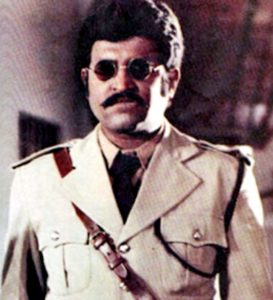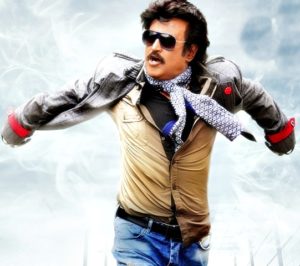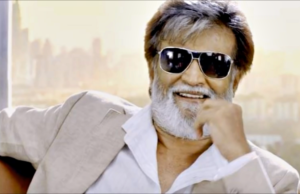 Wife and Daughters
Rajinikanth got married to Latha Rajinikanth on 26th February 1981. The couple is having two daughters, Soundarya Rajinikanth and Aishwarya R.Dhanush.  While Soundarya is a movie producer, Aishwarya is the wife to the movie star, Dhanush.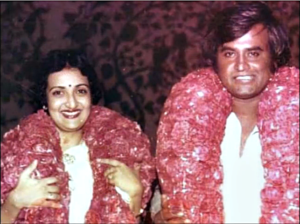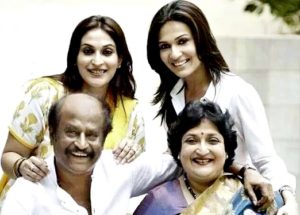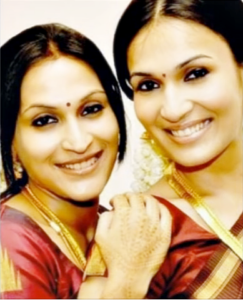 Rajnikanth – Charity
The reason fans swear by him is because he donates half of his monies to charitable causes.  His birthday and movie releases are treated like festivals. On his birthday, fans initiate blood donation drives and distribute food to the impoverished.
Rajnikanth – Net Worth
Close sources revealed that Rajinikanth earns 30 to 40 Cr. per movie. His net worth is $50 Million approximately.  He is one of the richest actors in Asia.
Sponsored link