Tamron Hall is a famous TV personality who serves as a national correspondent for NBC News. Apart from being the part-time anchor for MSNBC, she also hosts the show "MSNBC Live with Tamron Hall". She has also appeared as a substitute anchor for Orange Room and news on Today. Not only that, she co- hosts Today's Take, the third hour of Today. Hall is also associated with Investigation Discovery Channel's show 'Deadline: Crime". In her successful career, she has been associated with many popular channels such as KBTX network, KTVT network, WFLD etc.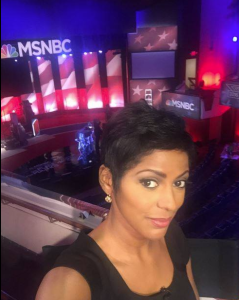 Early life and background
Tamron Hall was born on September 16 in the year 1970 in Lulling , Texas . She passed her childhood with her mother Mary Newton and stepfather.  Her step father was known to be very kind hearted person and inspired her to be a journalist. In order to fulfill her dreams, she joined the Temple University and earned the bachelors' degree in Broadcast Journalism.
Sponsored link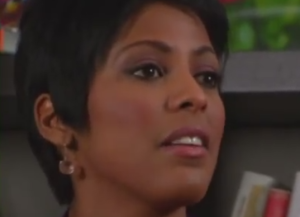 Career Achievements
Hall started her career as a general assignment reporter for KBTX network in the year 1992. Thereafter, in 1994 she joined KTVT network in Fort Worth Texas. After serving the channel for almost three years she joined WFLD-TV in Chicago and  where she used to report on political issues of the place. In the year 2007, Tamron Hall joined the MSNBC. During her course of work she took one-on-one interview of Barrack Obama before he announced his candidature of President's post in the year 2008.
After the death of Hall's sister under domestic violence, Hall has been taking active part to mitigate domestic violence issues. Through  "Shine a Light" campaign, Tamron Hall raises her voice against the domestic abuse. This campaign provides support to the homeless, hungry and abused people. With the active support of Hall this campaign has been successful in raising $40,000.
Sponsored link
Tamron Hall got nominated for EMMY for her consumer report section," The Bottom Line" in the year 1999.  On October 2010 she received the EMMY award for her NBC news segment "The Inauguration of Barack Obama". Apart from that, she also got the Lew Klein Alumni in the Media award from Temple University. She has another EMMY nomination credited to her name for her section "Education Nation : Teacher Town Hall" in the year 2011. Due to her talent she has been successful in featuring in several famous news publications such as the Forbes, Ebony magazine, Huffington Post etc.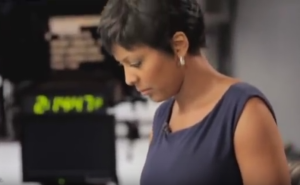 Tamron Hall – Sister
In 2004, Renate, Tamron Hall's sister was found murdered, found face down in pool.  Partly blaming herself for not being around when her sister needed her,  Tamron felt that there was more to the case then domestic violence, which the police had concluded after a series of investigations.  The case is still unsolved.
Hall has decided her program 'Deadline- Crime with Tamron Hall' to her sister. The news anchor kicked the 'Shine a Light' campaign' against domestic abuse, which also supports causes like hunger, homelessness and abuse of all kinds. They managed to raise close to $50,000 since inception.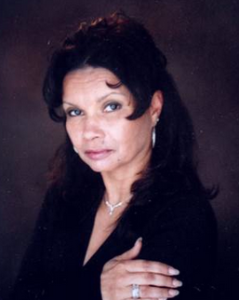 Boyfriend
Tamron Hall is reported to be in a relationship with MSNBC anchor Lawrence O'Donell. Sources that the two like to keep their relationship low-profile.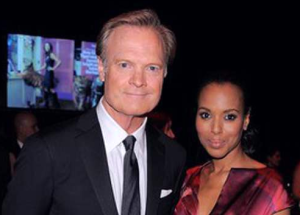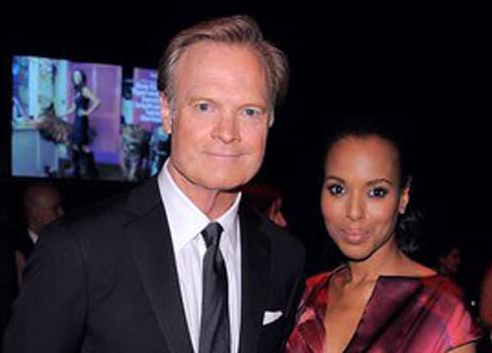 Taron Hall- Salary and Net Worth
The 1. 75 meter tall Tamron Hall has a net worth of $5 million and her salary is upwards of $700,000
House
The famous television personality is reported to have been residing in a posh apartment in Manhattan, USA.
Sponsored link