Sheryl Sandberg is an iconic figure in the world of digital technology, she is the COO of Facebook and a well-known author. In 2012, she was elected to the board of directors of Facebook by the already existing members of the board. This honor made her the first woman to be on Facebook's board of directors.
Before she began her job as the COO of Facebook, she worked for Google as the Vice President of Global Online Sales of the company. It was Sheryl who helped launch Google.Org (the philanthropic wing of the search engine giant). Previous to Google she held the position of chief of staff for US secretary.
 Early Life
 Sheryl was born to a Jewish family on 28th August 1969, in Washington DC. She grew up in a family of three siblings, of which she is the oldest one. Sheryl moved to Florida along with her family when she was just two years old. She went to North Miami Beach High School, where she earned fame as the topper of the class. Also, she graduated in the ninth position in her class with grad points of 4.646.
Sponsored link
She was elected as the sophomore class president. She was also elected as a member of National Honor Society. Apart from these, she was a member of senior class executive board. While she was in high school, Sheryl taught aerobics to students in 1980.
In 1987, Sheryl enrolled in Harvard College from where she graduated with Economics major. She was honored with John H Williams prize for being the top graduating student. While she was studying in Harvard, she founded an organization which is called Women in Economics and Government. Here she came across professor Larry Summers who took her under his wings and became her mentor. Later on Summers chose her as his research assistant at the world bank. Here, Sheryl worked for one year on health projects including leprosy, blindness and AIDS.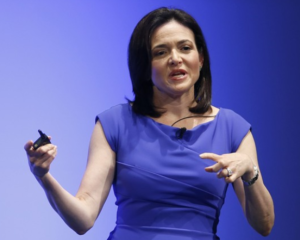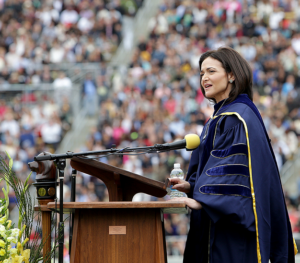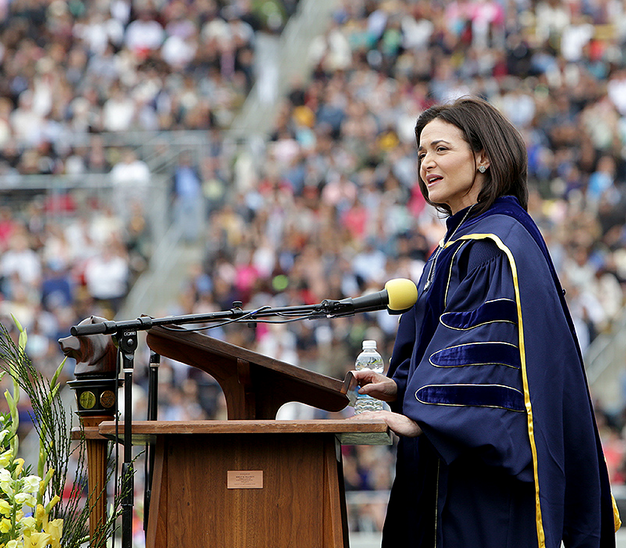 Career
Once Sheryl finished her graduation, she joined McKinsey & Company as the management consultant. Here she worked for more than one year. After a year she again joined Larry Summers to work with him.
In 2007, she met Mark Zuckerberg, the co-founder of Facebook, in a Christmas party. Although Mark was not in search for a COO at that time, after meeting Sheryl he found her to be the right for his company. They spent some time in 2008 January at the world economic forum. Later that year Facebook officially announced hiring her as the COO.
Sheryl's first task was to ensure that Facebook started making profits.  Before she took over, Facebook was more into establishing itself. She then began to work on a strategy of discreetly presented advertising that would not interrupt the viewer. By 2010, Facebook was soaring its way into profits.  Sandberg's position as the COO helps her oversee the entire business operations of Facebook which includes overseeing business development, marketing, sales, communications, public policies and human resources.
Sponsored link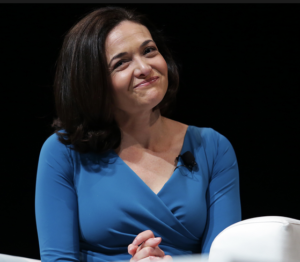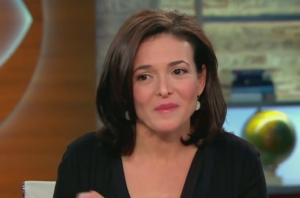 Husband and Children

Sheryl got married at the age of 24. This marriage ended in a divorce. In 2004, she remarried Dave Goldberg who worked as an executive of Yahoo. Later on he joined as the CEO of SurveyMonkey. The couple has two children. On 2015, Goldberg died in an accident, while vacationing in Mexico. He suffered a severe head injury by falling from treadmill, caused by heart arrhythmia.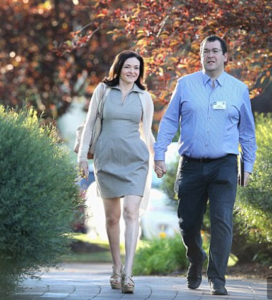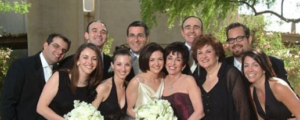 Sheryl Sandberg – Boyfriend
According to news reports, Sheryl Sandberg began dating again in 2016. She began dating the 53-year-old Robert Kotick,  CEO of Activision Blizzard, the company that has created the popular video game 'Call of Duty'.  Robert Kottick has two teenage sons from his previous marriage. Sheryl and Robert began dating ten months after her husband's demise. Robert Kotick has a net worth of $4 billion. The two were friends since many years.
 Sheryl Sandberg – Salary and Net Worth
She has a net worth of $1.1 billion.  Her salary is $15.5 million.
She has also served as a board member on many organizations and companies like Walt Disney,V-Day, Center for Global Development and ,Women for Women International. She has also been a board-member for Starbucks with an annual salary of $2,80,000.
Sherlyl Sandberg has 0.5% stake in Facebook, and 17.2 million which is worth more than 1 billion dollars.
Sheryl Sandberg – House
She lives in Menlo Park, California with her children.
Books
She wrote a best-seller non-fiction book called ' Lean In – Women, Work and the Will to Lead' (2013). It is a book that talks about how woman can fight for their rights at the workplace and addresses gender discrimination.
Sponsored link