Sania Mirza is a professional Tennis Player of India, ranked at No. 1 position of Women's Doubles Rankings. Over years, Sania has established herself as one of the most successful sports person in India. She is the highest paid tennis player  India. At present, Mirza is the brand ambassador of the Indian State of Telengana. She has founded a tennis academy in Hyderabad. Mirza is the first South Asian Woman to be selected as UN Women Goodwill Ambassador.
Early Life and background
Sania Mirza was born in Mumbai on 15 November, 1986. Her family shifted to Hyderabad after her birth. Former cricket captains Ghulam Ahmed of India and Asif Iqbal of Pakistan are her distant relatives. Sania started playing tennis from the age of 6. Sania has been coached by Roger Anderson.
The 1.73 meter tall Sania is an alumnus of NASR school of Hyderabad. She is a graduate from St. Mary's College. MGR Educational and Research University of Chennai awarded Sania Mirza an honorary Degree of "Doctors of Letters" on 11 December, 2008.
Sponsored link
Career Achievements
Sania is considered to be the most successful woman tennis player. Mirza won Girl's doubles in 2003, Mixed doubles tournament in 2009, Australian Open, French Open in 2012 and US Open in 2014. She was the winner of Women's doubles – Wimbledon (2015); US Open (2015) and Australian Open (2016).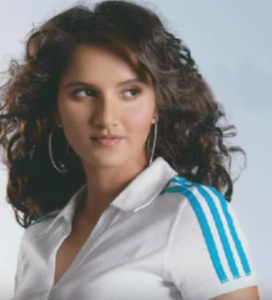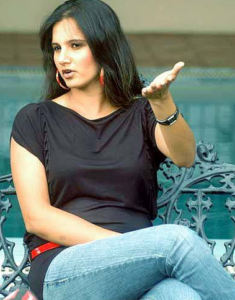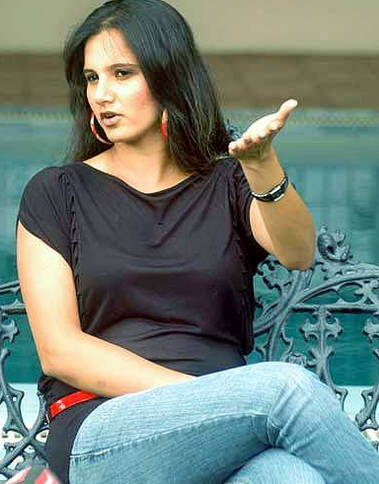 Sponsored link
Awards
Sania's list of achievement is quite long. In 2004, Sania received Arjuna Award by the Govt. Of India, Padma Shree award in 2006. She was also awarded Rajiv Gandhi Khel Ratna in 2015. In 2016 she was awarded the Padma Bhushan award.
Sania Mirza – Husband
She was engaged to childhood friend Sohrab Mirza in 2009. But the marriage was canceled. Later she tied the knot with Pakistani cricketer, Shoaib Malik on 12 April, 2010.
The wedding was controversial. Shoaib Malik was accused by a girl, that she is his legal wife. Thus, he could not marry Sania Mirza without giving divorce to his first wife. Malik initially refused the allegation. But due to media attention, he had to give divorce to the girl.
Controversy
Muslim Religious group criticized about her dress code in the tennis court. According to them, her skirt and T-shirt were "unislamic" and "corrupting". Further Jamiet-Ulema-E-Hind clarified that they don't have any issue regarding the playing of tennis by women. They only have objection for the dress of the women tennis players.
In November, 2005 she spoke about ''safe sex'' at a conference. According to some groups, she was a ''corrupting influence on youth". Later she cleared that actually, she is against pre-marital sex.
In 2008, Sania again drew attention, for violating the dress code of Beijing Olympic Opening Ceremony Parade along with Sunitha Rao.
Sania Mirza – Net Worth
Sania Mirza is one of the highest paid athletes in the country and the first to cross the $1 million in her earnings. Sania won a whopping $340,000 from Wimbledon as Prize Money. US Open win brought her an amount of $575,000.  Sania earns more than $3 million annually. Her charge ranges between INR 65 to 75 lakh per endorsement. Sania's net worth is estimated to be more than $6 million.
  House
The vivacious, talented tennis player lives in a sprawling gated mansion in Filmnagar,  Hyderabad
Sponsored link