Sachin Tendulkar is a former Indian cricketer who has received world-wide acclaim for his contribution to the game of Cricket. Tendulkar is rightly regarded as one of the greatest batsmen to have ever played cricket. In an illustrious career spanning 24 years, Tendulkar holds to him name innumerable records across every aspect of the game and is the finest cricketer produced by India. Often referred to in the media as the "God of Cricket" Tendulkar has found admiration from both, his audience and his colleagues.
Tendulkar, a legend on the field, has not only received many accolades and trophies on the Cricket field; he is also the winner of various National Awards. He has on his mantle the Arjuna Award (won for outstanding Sporting Achievement in 1994) Rajiv Gandhi Khel Ratna (won in 1997, it is the highest sporting honour in India) As well as Padma Shri and Padma Vibhushan (Civilian Awards for Indians in 1999 and 2008). Tendulkar hanged his boots in 2013 and in just minutes after he played his final game, The Government of India announced their decision to honour him with 'The Bharat Ratna', the highest honour given to an Indian Civilian, making him the first sportsperson ever and the youngest recipient of the award.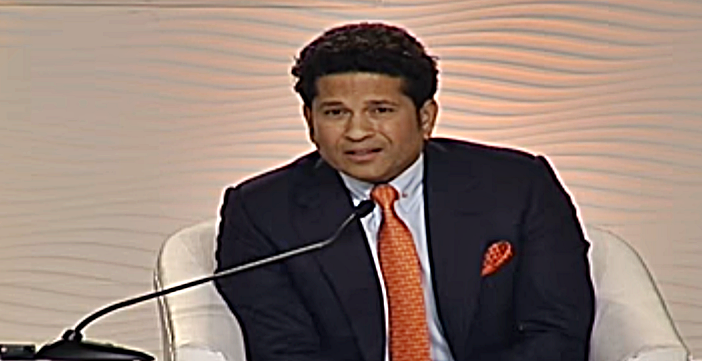 Sponsored link
Early Life and Education
Named after Sachin Dev Burman, Tendulkar was born on 24th April 1973 in a middle-class Marathi family in Mumbai to Rajni and Ramesh Tendulkar. Tendulkar has three siblings, out of who, his older brother Ajit, recognized the gift Tendulkar had for the game and encouraged his brother to play cricket.
Tendulkar attended the Sharadashram Vidyamandir High School that was known for encouraging cricket. He credits his success to is coach, Ramakant Achrekar and to his half-brother Ajit. Together the duo of Tendulkar and Vinod Kambli forged a record 664-run partnership against St. Xavier's High School, in an inter-school match in 1988.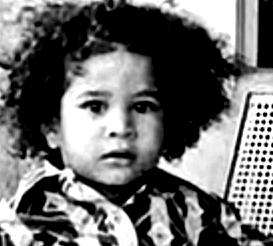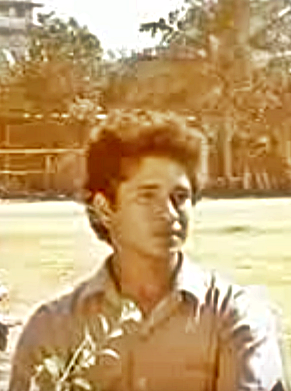 Career Rise
Tendulkar is one of the few rare cricketers, whose career began to rise from the minute he entered international cricket. Making his international Debut at the young age of 16, Tendulkar has played 463 One Day Internationals and 200 Test Matches. He was also named the captain of both formats after the retirement of Mohd. Azharuddin in 1996, but he decided to step down in order to focus on the game.
In his illustrious Career, Tendulkar has broken one record after another. Firstly, he is the only player to have to his name, 100 International centuries.(51 test and 49 ODI) He also holds the record of scoring the most number of runs in both Test(15,921 runs) and ODi cricket (18,426 runs). He also has 68 half centuries in Test games and 96 half centuries in ODI. He also holds the record of scoring the first ever ODI double century. His total score of runs in International cricket is a whopping 34,357 runs. Additionally, Tendulkar has played 6 World Cup Tournaments and was a part of the winning team in 2011. He also been a part of the Mumbai Indians team in the Indian Premiere league, and won an IPL title in 2013 defeating the Chennai Super Kings.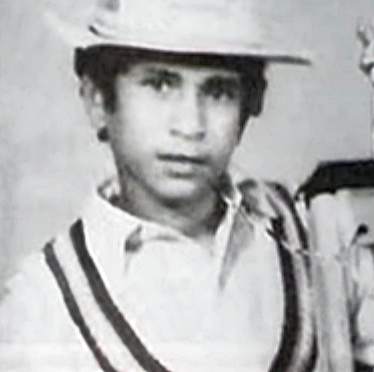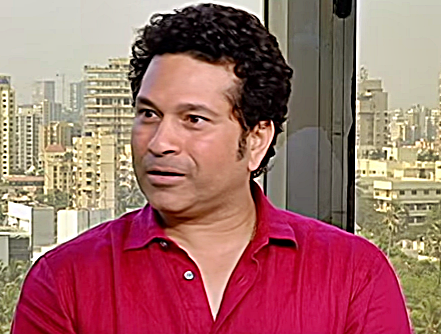 Sachin Tendulkar – Wife

Tendulkar met Dr. Anjali Mehta, a paediatrician in the year 1990. The couple dated for four years until they got engaged in 1994 and tied the knot on May 24, 1995. Together they have two children; a daughter named Sara (born 1997) and a son, Arjun (born 1999).
Sponsored link
He is also actively involved with various charities and NGO's; and sponsors as many as 200 children from underprivileged sections every year. He was also named a member of the Rajya Sabha in 2012 by the President of India. Tendulkar's Autobiography "Playing it my way" was released in late 2014 and was one of the highest selling books of the year.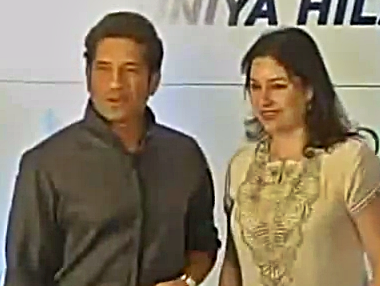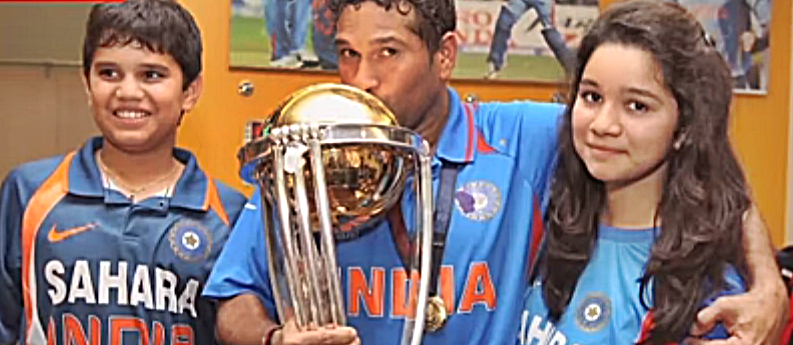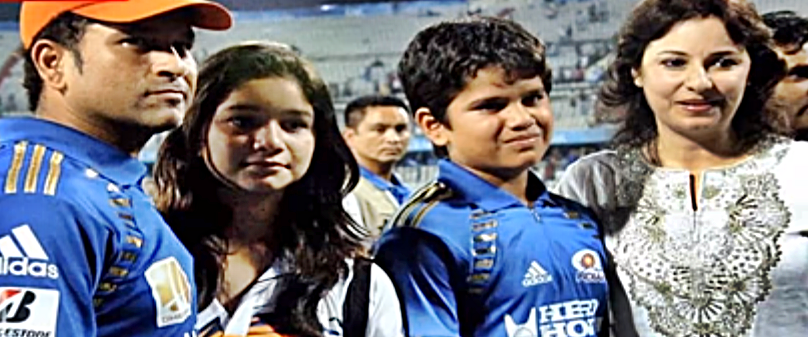 Sachin Tendulkar – Net Worth
Tendulkar is one of the wealthiest sports-persons in India and has an estimated net worth of $150 Million.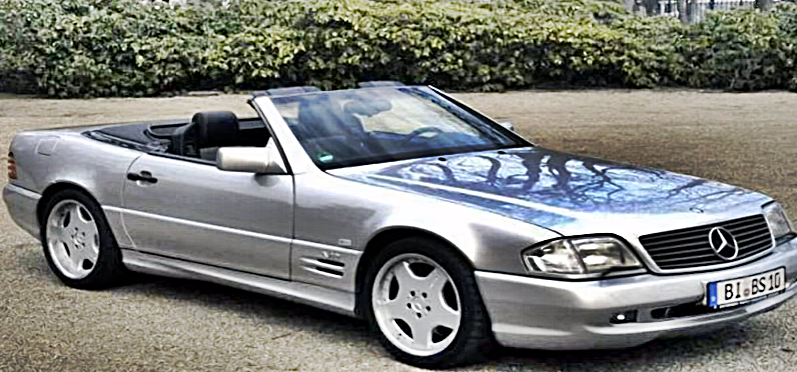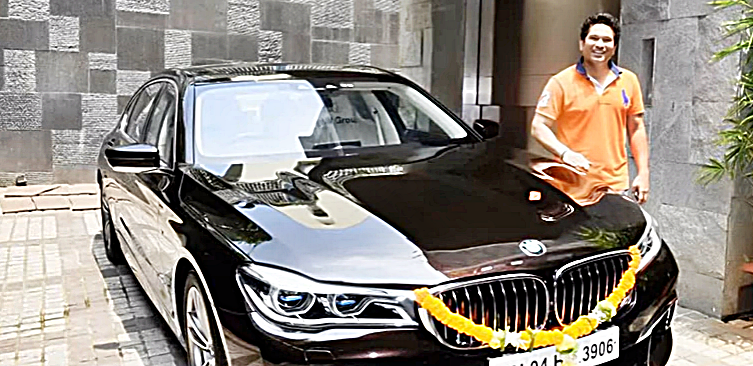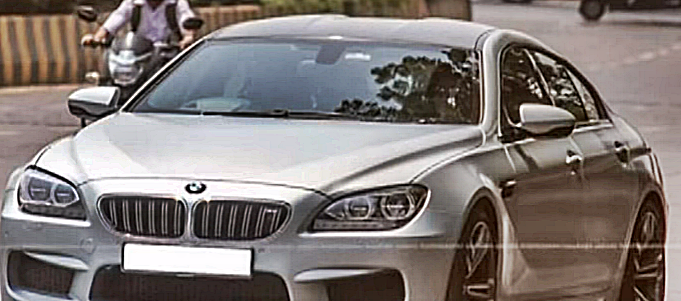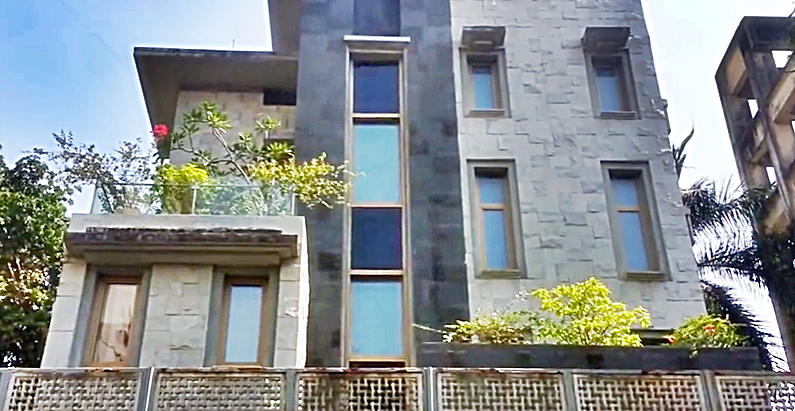 Sponsored link