Roseann O'Donnell is a popular American television personality, comedian, actress and author. Apart from that, she has been a magazine editor and also a television producer. Rosie has also been a lesbian girl's activist and has been constantly supporting LGBTQ+ rights and even owns a LGBT family vacation company named R. Family Vacations.
She rose to fame with her big break in the year 1984 on the talent show, Star Search. Rosie has been part of a number of sitcoms and several popular movies as well which gave her the recognition that she has today. The multiple Emmy winning show The Rosie O'Donnell Show added yet another milestone to her career.
Rosie was vehemently slammed on the social media platforms after she commented about Donald Trump's son, Barren Trump stating about the possibility of him being an autistic. While it may have been a low blow, it definitely got out of hand after the Trump supporters hurled out all the hate on the comedian.
Sponsored link
Early life and education
Rosie O'Donnell was born on March 21, 1962 in Commack which is located in New York to Roseann Teresa and Edward Joseph O'Donnell. Her father was a electrical engineer and worked in a defence industry and her mother was a homemaker. She has an older brother, Daniel J O'Donnell who is presently a member of the State Assembly of New York.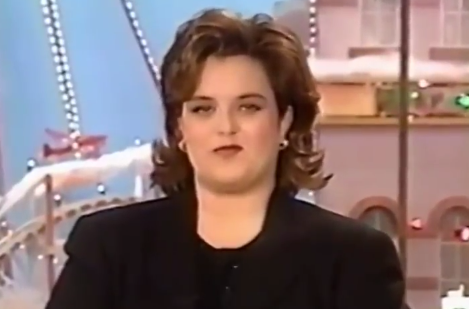 Rosie didn't have the best of the childhood because she lost her mother at the mere age of 11 after her mother was diagnosed with breast cancer. She did her schooling from Commack High School and graduated from there in 1980. She later enrolled herself in the Dickinson College and later transferred to Boston University but finally dropped out of college.
Rosie O'Donnell – Wife and children
Rosie O'Donnell came out as lesbian in the year 2002 at Caroline's Comedy Club where a charity event for Ovarian Cancer Research benefit was happening.
Sponsored link
Rosie married a former Nickelodeon marketing executive, Kelli Carpenter in the year 2004. The couple moved to San Francisco to get married after the mayor of the state legalised same sex marriage. The couple are parents to four children, Parker Jaren O'Donnell whom Rosie adopted before their marriage and Carpenter later adopted him, Chelsea Bell O'Donnell, Blake Christopher O'Donnell and Vivienne Rose O'Donnell who was born to Rose owing to artificial insemination. Their marriage was annulled by the state of California in the year 2004.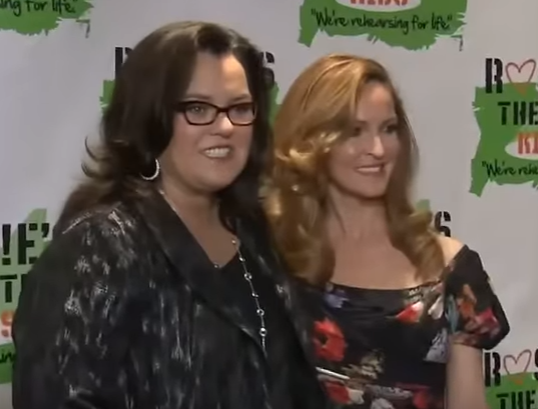 Rosie remarried Michelle Rounds in a private ceremony in New York on June 09, 2012 and later in 2013 adopted a baby girl named Dakota. They split up and finalized their divorced in 2015.
Career
Rosie started testing the waters for her career as a comedian back from her school days and kept pushing herself forward. Apart from being part of a number of sitcoms and talk shows, she has been part of a number of television shows which include Gimme a Break, The Nanny, Ally McBeal and the list goes on.
Rosie has also been part of a number of popular movies, some of which include Sleepless in Seattle, Fatal Instinct, I'll Do Anything, Wide Awake, Last Party 2000 et cetera. She has won a number of Emmys during her career till date and a number of other awards as well.
Rosie O'Donnell – Salary and Net Worth
Rosie O'Donnell has an estimated net worth of $100 million. Her salary is $5 million per year.
Sponsored link