Born on October 24, 1966 in Saratov, S Russia, Roman Abramovich is a multibillionaire businessman as well as a successful entrepreneur. Abramovich grew up in an impoverished circumstance having been orphaned at only the age of two. His uncle raised him and while he was a student, Abramovich started a toy production company, which led him into a fortune within the oil industry. The man with an adventurous streak is one of the richest people in the world. He is the owner of Chelsea Football Club. He owns a private investment, the Millhouse LLC.
Roman Abramovich – Success Story


He got married to his first wife when he was serving the Soviet Army. He then began to work as a street trader, then as a mechanic for a factory. He also began to sell imported toy dolls from his house.  When Perestroika opened  up the doors for privatization in the Soviet Union, he found an opportunity to legitimize his business.  He and his wife Olga started a company that would make dolls.  He then began to set up other businesses from the profits of his toy enterprize venturing into everything from oil companies to bodyguard recruitment.
The profits of his businesses enabled Abramovich to start an oil business in the region of Omsk.  He made his name rapidly in the industry joining the managing board of Sibneft company, where he eventually took charge of the company in his sole capacity
Sponsored link
Abramovich also completed a merge for the Sibneft company that saw it become the fourth biggest oil company globally. In 2005, Sibneft was sold to Gazprom, a state-run Russian company. He was elected to represent the secluded Siberian area of Chukotka to the lower house of Russian parliament.
Roman Abramovich has donated large sums of money to Chukotka for improvement schemes. Again, he was re-elected in 2005 for a second time. He acquired the Chelsea Football Club in 2003. He is owner of a large share in steel giant Evraz.
In addition to owning Chelsea FC, Abramovich is as well associated with PFC CSKA Moscow and the Russian National team. He is therefore a powerhouse in European football. There are rumors that his son Arkady has been eyeing to buy FC Copenhagen of Denmark, which is considered the best Danish football club, also a champion of domestic league.
Roman Abramovich and his favorite yacht— Eclipse
Roman Abramovich's luxurious yacht is known as 'the USD 1.5 billion yacht' not that because he bought it at that price. The 536 feet long yacht 'Eclipse' cost Abramovich about $400,000 million and was delivered to him in 2010. Super yacht Eclipse remained the largest yacht until that title was taken by super yacht Azzam.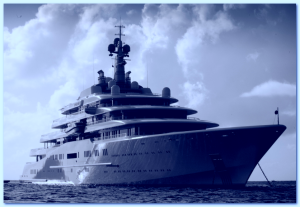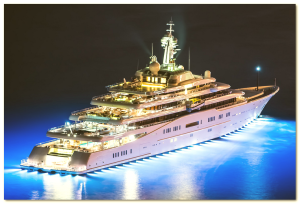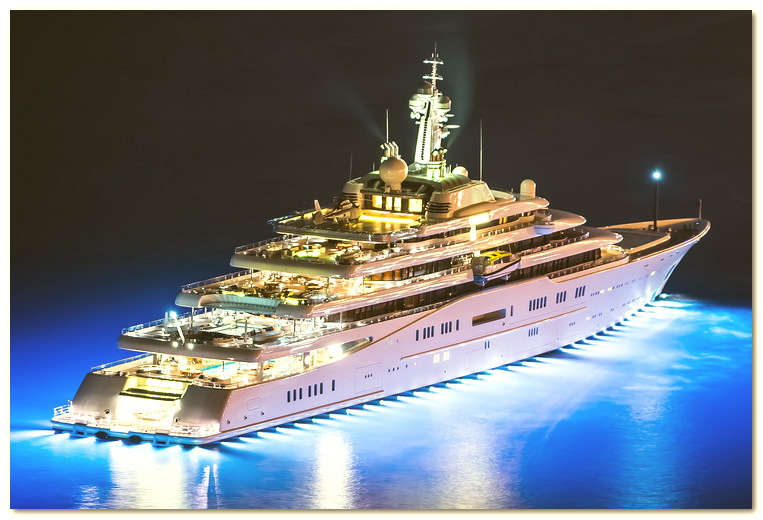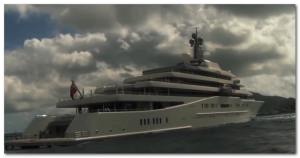 Super yacht Eclipse has an anti paparazzi system, which is a laser that can detect the electronic light sensor cameras use. The anti paparazzi system, when it senses a camera light, it targets it with a beam to overexpose the photo thereby making it useless. The super yacht has two swimming pools as well as two helicopter pads.
The yacht has a crew of about 60. Eclipse was built in secrecy and she has been seen in various locations. For example, in 2013, super yacht Eclipse arrived in New York docking in Manhattan. In June 2014, she was seen laying for anchor near Antibes in France for a couple of days.
Eclipse has visited other locations include Bergen in Norway. Abramovich's cars and yachts are designed with sophisticated security features such as shields to help deter hungry shutterbugs, and bulletproof glasses. Eclipse is the proud possession of Abramovich, and among the largest yachts. It even features a missile defense system.
Roman Abramovich – Jet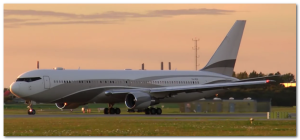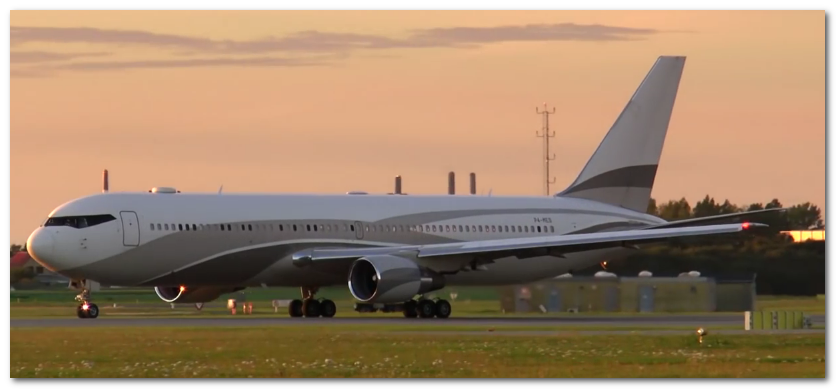 Apart from the luxurious Eclipse yacht, Roman Abramovich owns Boeing 767-33A./ER While this Boeing jet may look ordinary from its outside look, in its interior, it is reportedly said to be outfitted with chestnuts and is decorated with gold. The aircraft is often seen docked at Luton Airport, which is situated some 40 miles on the Northern part of London. This is where he spends his expat's life.
Roman Abramovich – Other Yachts, Jets and Islands

Abramovich is well known for living a flamboyant lifestyle. He holds several pricey collections, which range from sports cars to modern arts. This trophy collector also owns a fleet of jets and luxurious yachts, apart from the aforementioned ones. On top of that, he has a few private islands. He often throws grand parties for his friends in his yachts and the guests attend the parties without any sort of luggage.
Sponsored link
The billionaire has a penchant for yachts. Including the superyacht 'Eclipse', he owns other enviably beautiful yachts called Ecstacea, Sussurro, Pelorus and Luna. The five yachts are together known as 'Abramovich's Navy'.
Apart from Boeing 767-33A./ER, Abramovich also earns Airbus A340 and Airbus A340-313X. He is the owner of 3 Eurocopter helicopters – EC-115B, EC-145 and EC0135T1.
Among a few islands that he owns, the most noteworthy one is the New Holland Island. The island came into existence in the 18th century when two canals were constructed in St.Petersburg. Abramovich took it on his own to convert the deteriorating ex-army base and turn it into a cultural center.
Roman Abramovich – cars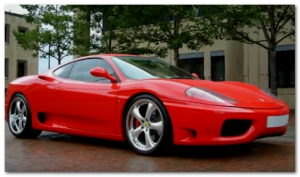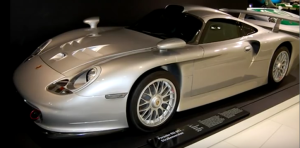 He has an enviable collection of luxury and sports cars including Ferrari FXX, Maybach 62 Limousine, Maserati MC12 Corsa, Bugatti Veyron, customized Porsche Carrera GT, Mercedes-Benz CLX GTR, Ferrari 360, GEM e4, Porsche 911 GT1, Rolls Royce Chronicle.
Roman Abramovich – Art Collector
He is one of the top ten art collectors in the world, known to own works of Pablo Picasso, Francis Bacon and contemporary artist, Lucian Freud.
Roman Abramovich – Philanthropy
Abramovich is considered the most secured person on earth with his crew of security personnel seen often accompanying him in his yachts and other places. Abramovich is also regarded as a generous charity donator and has given a lot towards philanthropic causes, more than any other wealthy Russian.
He is said to have given more than $3 billion in donation to Chukotka, an area he represented in the lower house parliament of Russia, for building hospitals, schools, and infrastructure.

Roman Abramovich – net worth
According to Forbes, Abramovich has a net worth of $8.3 billion as of July 2015. Prior to the financial crisis, Abramovich was considered the second richest person in US and UK. During the global economic crisis, he lost close to 3 billion sterling pounds and this made him drop his rank within the richest personalities in the world.  According to  Forbes in 2015, he is the 12th richest person  in Russia and the 137th richest person in the world.
Roman Abramovich – ex wives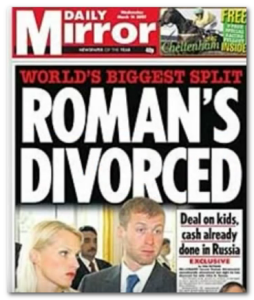 He married a single mother Olga Yurevna Lysova in December 1997. The marriage ended in a divorce in 1990. He then married an ex-stewardess in 1991, named Irina Vyacheslavovna Malandina. They have five children. The couple divorced in 2007.
Roman Abramovich – girlfriend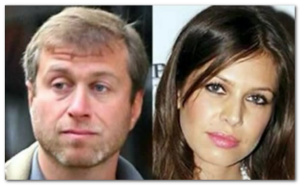 His current girlfriend is Dasha Zhukova, ex-girlfriend of Russian tennis champion, Marat Safin. Roman has two children from her, a daughter called Leah Lou and son Aaron Alexander.

Roman Abramovich – Houses and Properties
Lowndes Square mansion – This property is located in Knightsbridge, London and is one of the biggest properties owned by the billionaire. It is made of five apartments when combined forms a palatial home, spread over 30,000 square feet.
Gouverneur Bay Estate – This ocean-facing property sprawls across 70 acres and has four bungalows in it, with two tennis courts and extra cottages.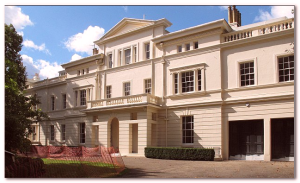 Kensington Palace Garden – This is the newest home of the billionaire. Located in West London, this 15-bedroom property has lush gardens around it.
Frying Hill Estate – Situated in Chichester in West Sussex, this property is co-owned by Abramovich and Irina.  This sprawling estate covers 300 acres and includes twenty mansions, six cottages, four guest-rooms and staff accommodations.
Wildcat Ridge Home – This ranch property located in Aspen, Colorado covers 200 acres of land. The main house sprawls across 14,300 square-feet of area and includes twelve bathrooms, eleven bedrooms, wine-tasting room, media room and a host of other add-ons. He makes it a priority to stay in this place when he goes on a vacation.
Cap d'Antibes mansion/Chateau La Croe – Abramovich spent more than $100 million to revamp this 1927 Victorian style mansion, located in South France.
Sponsored link