Sir Roger George Moore was a famous English actor, synonymous for reprising 'James Bond', the British Spy agent, on celluloid. The longest serving 'James Bond' in the history of the franchise, Moore played the role from 1973 to 1985, bringing the character to life in as many as seven movies in the 12 year span. He took over the role from Sean Connery, the first actor ever to portray Bond and first appeared as Agent 007 in the movie 'Live and Let Die'. At 45, he was the oldest actor ever to be cast as James Bond. He is also known for his role of Simon Templar on the television series 'The Saint' that aired from 1962 to 1969.
Moore was appointed a Goodwill Ambassador by UNICEF in 1991. Other honours include his Knighthood by Queen Elizabeth II towards "services to charity" in 2003 and his appointment as "Commander of the Ordre des Arts et des Lettres" by the French Government.
Early life and Education
Born on 14 October 1927 in the city of Stockwell, London, Roger Moore was the only child of his parents George Alfred Moore and Lillian "Lily" Pope. While his father was in the police services, his mother was a home-maker. Moore went to Battersea Grammar School. In the years of the World War II, Moore was evacuated to Devon and he attended Launceston College. Later he was enrolled at Dr Challoner's Grammar School, Amersham, Buckinghamshire. He attended college at Venerable Bede at the University of Durham, but was unable to graduate.
Sponsored link
Roger Moore – Young Pictures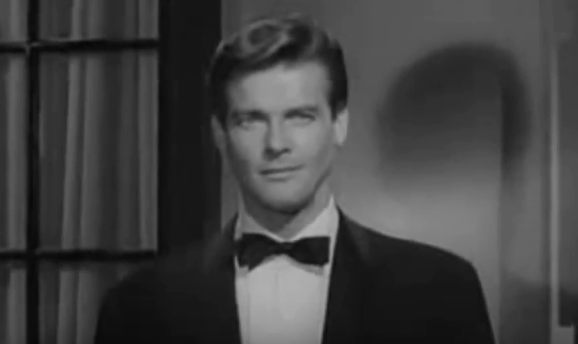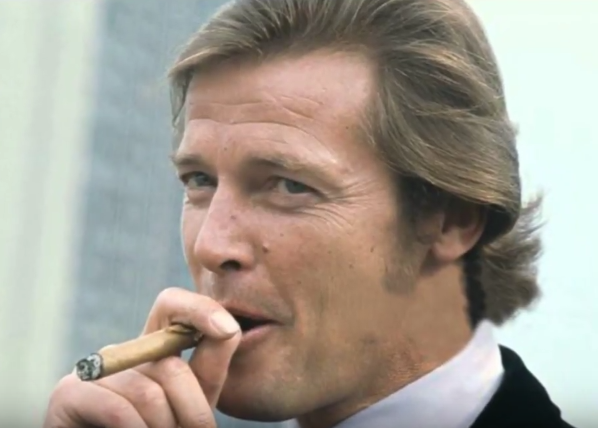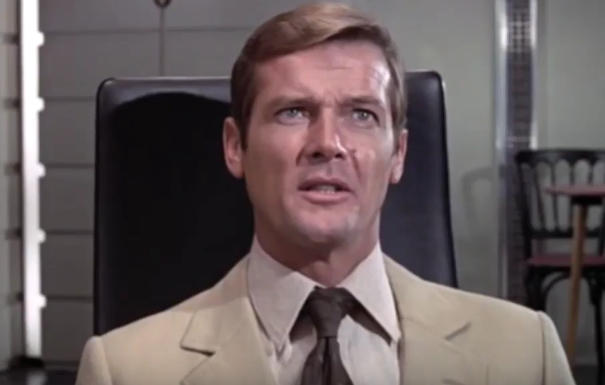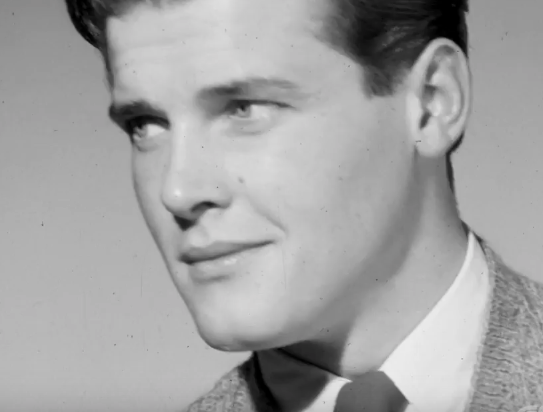 Career Rise
Early in his career, Moore achieved more fame for his roles on television compared to the movies. Moore first achieved nationwide recognition for his role on the television series 'Ivanhoe' where he played the role of 'Sir Wilfred of Ivanhoe' from 1958-59. He followed it up with other popular TV shows like 'The Alaskans' and 'Maverick'. However, he became a household name for his role of 'Simon Templar' in the very popular series 'The Saint' in 1962. The show had a 6 year run with a total of 118 episodes and was at the time, British television's longest running series.
Sponsored link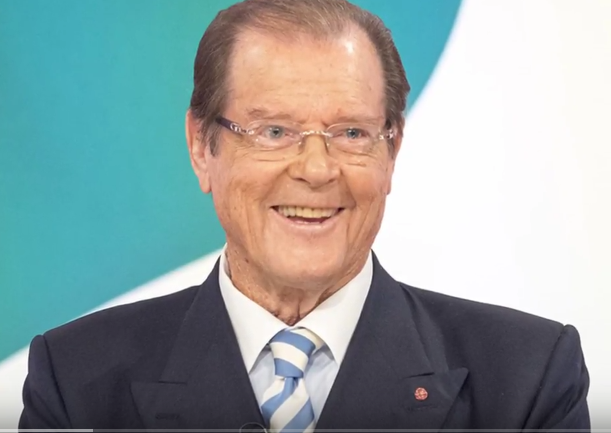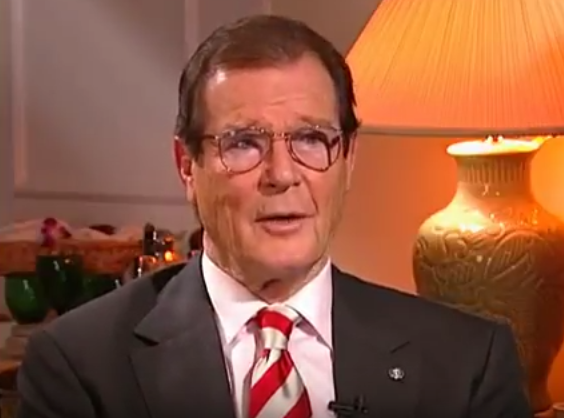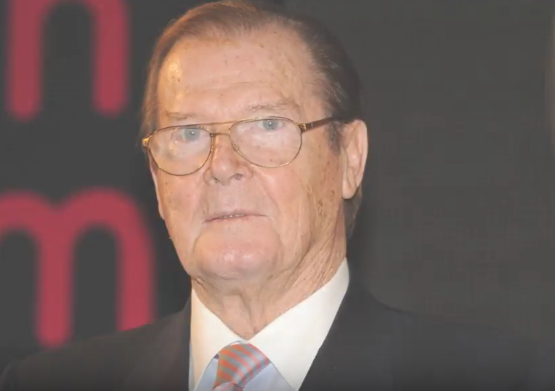 After the series ended Moore starred in movies like 'Crossplot', (1969) and 'The Man Who Haunted Himself' (1970) where he established his versatility. But his Career took a huge leap when he was announced as the Next James Bond, taking over the reins from the original 007 agent, Sean Connery. The longest serving of all the Bonds, he started with 'Live and Let Die' (1973) and went on to do 11 more movies in the Franchise, the most popular ones being 'Man with the Golden Gun', 'Moonraker' 'For Your Eyes Only' and 'The Spy Who Loved Me'. He was last seen on TV as a guest-host on the show 'Have I Got News For You' in 2012.
Roger Moore – Wives
Roger Moore was married four times. He was first married in 1946, when he was aged 18, to Doorn Van Steyn, an ice-skater. Steyn doubted Moore's acting abilities which caused tension in the marriage. Moore alleged that he suffered domestic abuse in his marriage to Steyn. In 1953, he left her to marry Welsh singer Dorothy Squires, who was 13 years older than him. A series of miscarriages coupled with Moore's roving eye resulted in another divorce. While he was married to Squire he started an affair with Italian actress Luisa Mattioli, whom he later married in the year 1969. Together they had 3 children together, a daughter Deborah and two sons; Geoffrey and Christian. He divorced her in 1993, to marry her good friend Kristina 'Kiki' Tholstrup with whom he remained married until his death in 2017.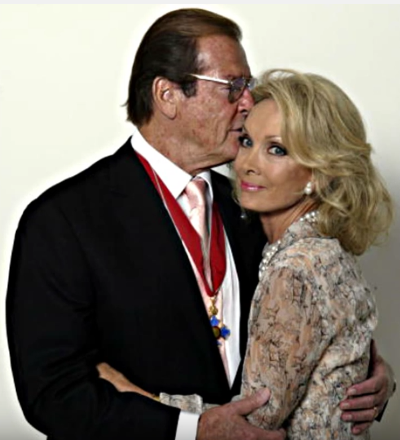 In 1993, Moore was diagnosed of prostate cancer. He died on May 23 2017 in Switzerland.
Roger Moore – Net Worth
As of 2017 Moore has an estimated net worth of $100 million.
Book
Roger Moore also wrote an autobiography called 'My Word is My Bond',  which made for an engrossing read.
Sponsored link