Roger Federer is famous Swiss professional tennis player who holds the world No. 2 position in men's singles tennis as per the Association of Tennis Professionals (ATP). Rightly known as "The Greatest Tennis Player of All Time", Federer has won a record 19 titles in Grand Slam singles and held his position as World no. 1 player for a total 302 weeks, including 237 consecutive weeks, which is another world record. He has retained his position in the top ten tennis players from 2002-2016
The 1.85 meter tall Federer's major victories include eight Wimbledon titles, Five US Open titles, five Australian Open titles, One French Open title, six ATP World Tour titles, 19 ATP Tour 500 tournament titles. He holds the record of being the only player in the history of Tennis to win 10 Hard Court Grand Slams and has Olympic Gold and silver medals.
Early Life and Education
Federer was born on 8 August 1981 in in Basel, Switzerland as the son of Swiss-German father Robert Federer and French Huguenot and Dutch mother Lynette Durand. He was raised as a Roman Catholic in the nearby areas of Birsfelden, Riehen and Münchenstein, along with his only sibling, an older sister named Diana. Since his mother is from South Africa, Federer has dual, Swiss and South African citizenship and can speak Swiss and Standard German, French and English languages fluently. He also speaks functional Swedish and Italian.
Sponsored link
Federer attended the University of Basel, which awarded him an honorary doctorate in February 2017 for putting Basel on the world-map through his accomplishments. Federer served in the Swiss civil protection force. He developed a passion for tennis as a child. By age 11, Federer was already among the top 3 Swiss Tennis Junior players and started playing professionally by age 14, winning the Swiss National Junior Championship.
Career Rise
Federer earned his first international victory with Martina Hingis in 2001 and emerged victorious at the Milan Indoor Singles. He finished the year 2002 at the no. 6 position on ATP ranking and received his breakthrough in 2003, when he won 7 out of 9 final games at the ATP tour. Federer won his first Wimbledon singles tournament and soon reached the no 2. Position in the ATP ranking. He won the singles Australian Open, US Open and Wimbledon Grand Slams and also won at the ATP 500 series and ATP Masters Series 1000 to become world number 1. In 2005, Federer won the US Open, the Wimbledon Open, two ATP 500 series and four ATP Masters Series 1000 and in the following year, won three Grand slams, 1 ATP 500 series and four ATP Masters Series 1000, retaining his World no 1 position for 3 years consecutively.
Federer continued his winning streak in 2007 winning 3 grand slams and 5 ATP Masters Series 1000 but descended to the 2nd position in 2008 after registering fewer victories. In 2009, Federer won the French Open for the first time, and completed a career Grand slam. He earned his world no. 1 position again. In 2010, Federer won the Australian Open but lost in all other major events and in the following year, failed to grab a single Grand slam title, slipping in the list of the top three world players. He regained the World no 3 title in the ATP tour of 2011 and won the 2012 Wimbledon Grand Slam among other international tournaments. He earned a silver medal at the Summer Olympics of 2012. Following a year of injuries in 2012, Federer returned to the World no. 2 position in 2014 and recorded his 1000th win in 2015 at the Brisbane International tournament but was plagued by injuries once again in 2016, missing the Summer 2016 Olympics. As of 2017, Federer continues to retain his position as World no. 2 player in Men's singles.
Wife and Children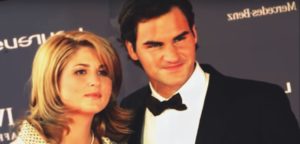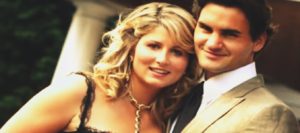 \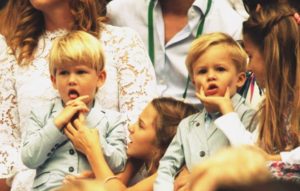 Sponsored link
Federer met Tennis player Miroslava "Mirka" Vavrinec at the 2000 Sydney Olympics where they were both representing Switzerland. The couple tied the knot in April 2009 at the Wenkenhof Villa, Riehen near Basel in a small, private ceremony. The couple became parents to identical twin daughters, Myla Rose and Charlene Riva in July 2009 and identical twin boys Leo and Lennart in 2014.
Philanthropy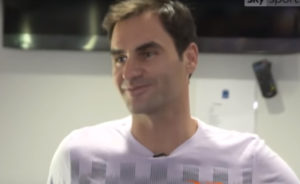 Federer supports several charitable causes through the Roger Federer Foundation which helps disadvantaged children gain access to education and sports. He also supports the South Africa-Swiss charity IMBEWU that connects children to health awareness and sports. Owing to his support for charities and his dedication to social work, he was appointed the UNICEF Goodwill Ambassador in April 2006.
House 
Federer owns three luxurious properties, two of which are in Switzerland and one in Dubai.
 Federer lives in a lake side Penthouse named 'Residence' located in Wollerau, Schwyz County, South of Zurich worth £6.5 million pounds. The stylish glass mansion is built on a 1.5-acre area and has three storeys featuring several bedrooms, baths, a gourmet kitchen, an out-door warm-pool, a tennis ground, an underground parking etc.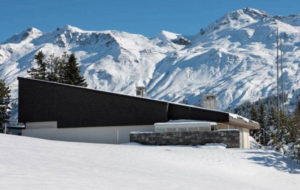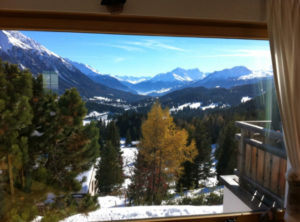 Federer purchased another home called Crap Curver villa in Valbella, a Swiss village in 2008. The home is built on the extensive ski area of Lenzerheide-Valbella in Graubunden Canton. The Swiss modern style chalet has a huge tennis lawn for Federer to practice and has spacious rooms designed in wood. Federer chose to have lots of open spaces in the chalet to make it give an aesthetically appealing view of the Swiss Alps.
Although Federer's Dubai apartment is built lavishly, Federer chose the location as a training base to get used to heat and weather conditions for playing across the globe.
Roger Federer – Net Worth and Salary
Federer has an estimated net worth of $400 Million. He is literally on top of his game, being the richest person in the world of tennis  with  total earnings of $64 million between 2016 and 2017. He has been the highest paid player in tennis for 12 straight years.  A huge pie of that money comes from sponsorships. He has a price tag of close to $2 million when it comes to having a presence in certain events.
Sponsored link