Charles Robert Redford Jr. is a famous American film and television actor, director and producer. Redford is also an environmentalist, businessman and philanthropist. He established the Sundance Institute and started the Sundance Film Festival. Redford is best known for his work in films like 'Inside Daisy Clover', 'Butch Cassidy and the Sundance Kid', 'Jeramiah Johnson', 'The Sting and 'All the President's Men'. He has also directed critically acclaimed films like 'Ordinary People', 'A River Runs Through It', 'Quiz Show' etc.
Redford received an Academy Award nomination for his performance in the 1974 film 'The Sting' and won his first Academy Award for his directorial debut film 'Ordinary People'. He received another Oscar nomination for Best Director for the film 'Quiz Show' in 1995. Redford's has also been felicitated with a BAFTA Award, a Golden Globe Award and a Screen Actors Guild award. Time Magazine declared Redford the "Godfather of Indie Films" while naming him in their April 2014 edition of "100 Most Influential People in the World.
Early Life and Education
Redford was born on 18 August 1936 in Santa Monica, California as the only child of home-maker Martha W. Hart and milkman-turned-accountant Charles Robert Redford Sr. Redford has English, Scottish and Scots-Irish ancestry. He was raised in Van Nuys, California. Redford acquired a stepbrother named William from his father's second marriage.
Sponsored link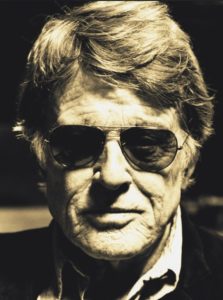 Redford graduated from Van Nuys High School in 1954 and enrolled into University of Colorado, Boulder from where he was expelled due to alcoholism. Redford then lived in the European cities of France, Italy and Spain. On returning to USA, Redford enrolled into the Pratt Institute, Brooklyn to study painting and then joined the American Academy of Dramatic Arts, New York City.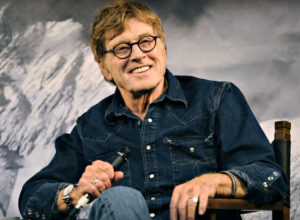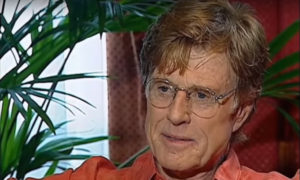 Career Rise
Redford began his television career as a guest star appearing on shows like 'Naked City', 'The Americans', 'Alfred Hitchcock Presents', 'The Twilight Zone', 'Rescue 8' among several others. His supporting role in the ABC series 'The Voice of Charlie Point' earned him an Emmy nomination. Redford made his feature film debut with the 1962 film 'War Hunt' and received a Golden Globe Award for his work in 'Inside Daisy Clover'. Redford received Broadway success with the 1963 play 'Barefoot in the Park' which was later adapted into a movie with him in the lead.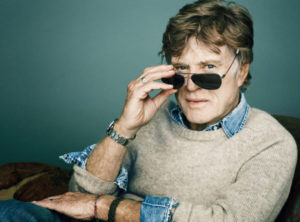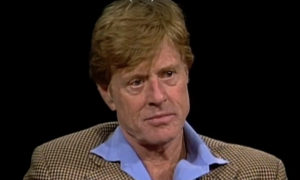 Sponsored link
Redford rose to fame in 1969 for his work in the film 'Butch Cassidy and the Sundance Kid'. He delivered great performances in films like 'Downhill Racer', 'Tell Them Willie Boy Is Here', 'The Way We Were', 'Jeramiah Johnson', 'The Sting' and 'All the President's Men'. Redford made his directorial debut in 1980 with the film 'Ordinary People' for which he won an Academy Award. Redford then starred in films like 'The Natural', 'Out of Africa', 'Lions for Lambs', 'The Company you keep' and directed films like 'A River Runs Through It', 'Quiz Show', 'The Horse Whisperer' etc.
Robert Redford – Young Pictures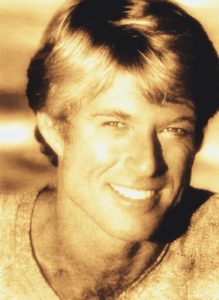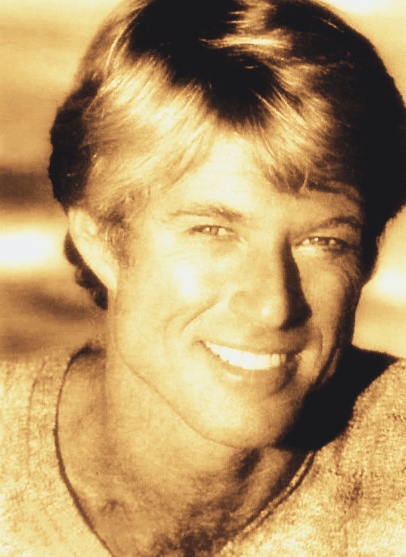 Personal Life
Redford first married Lola Van Wagenen in September 1958. The couple became parents to four children, sons Scott Anthony and David James and daughters Shauna Jean and Amy Hart Redford.  Redford and Lola divorced after 27 years of marriage, in 1985.
Redford dated and began living with Sibylle Szaggars in the 1990s. The couple tied the knot at the Louis C. Jacob Hotel, Hamburg, Germany in July 2009.
Robert Redford – Net Worth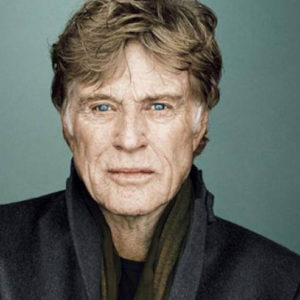 Redford has an estimated net worth of approximately $170 Million.
Sponsored link