Rachel Michele Nichols is an American reporter and sports journalist currently working as the sports anchor at CNN and occasionally as the anchor at CNN International's World Sport show. Since Oct 2013, Rachel has been the host of the show 'Unguarded with Rachel Nichols' that airs on CNN. As of October 2014, the show has been changed from being a regular series to being an occasional special.
Nichols also works for Turner Sports as a reporter; her job profile includes reporting about Major League Baseball on TBS and the varied roles of the on the NBA on the channel TNT as well as on the NCAA Tournament broadcasts. Additionally, Nichols makes appearances on CBS for NCAA Tournament broadcasts, occasionally along with Bill Raftery and Verne Lundquist. She became the darling of viewers after she confronted and questioned Floyd Mayweather, the boxer, on his personal history of domestic violence as well as for the tough questions that she posed to Roger Goodell, the NFL Commissioner, during the Ray Rice controversy.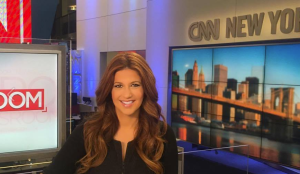 Sponsored link
Early Life and Career
Nichols was born as Rachel Michele Alexander on 18 October 1973 to Jane Alexander and Ronald Jacobas. She grew up in Potomac, Maryland and attended the Winston Churchill High School. After graduating from school in 1991, she went to Northwestern University's Medill School of Journalism and graduated from it in 1995.
Before CNN, Rachel worked at ESPN and regularly featured on varied shows like Sunday NFL Countdown, SportsCenter, and Monday Night Countdown. She was also a regular on the NBA and NFL coverage of the network. Also, Rachel covered many Monday Night Football broadcasts as a sideline reporter as well as worked as a correspondent and reporter for E:60.Before ESPN, she reported on the NHL's Capitals for the Washington Post from 1996 to 2004 as well as worked as a sports correspondent for the Fort Lauderdale Sun-Sentinel from 1995 to 1996.
Sponsored link
The Roger Goodell incident
Roger Goodell had replied to Nichols questioning about some conflicts of interest in a condescending, patronizing, and belittling manner. Rachel had asked about the steps that NFL is taking to mitigate conflict of interest issues arising out of hiring an outside investigator to look into the Patriots investigation, when the paycheck of the investigator is coming out of the payments made by the Patriots owner to the NFL.To this, Goodell replied that the NFL had people with uncompromising integrity and that they had done a great job of hiring outside consultants. He later added a zinger, stating that investigators needed to be paid and that unless she had volunteered to do so, they had to do so. This comment was criticized by all in the media and on Twitter. It was felt that Goodell would not have responded in the same manner to a male reporter.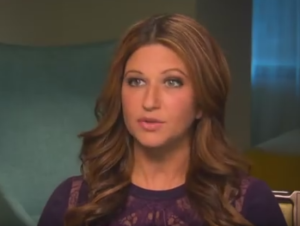 Rachel Nichols – Husband and Trivia

Rachel is married to Max Nichols, the music video and film director. He is the son of stage and film director Mike Nichols. The couple married in 2001 at Venice in a Jewish ceremony.
Sports Illustrated named her to 'Twitter 100' in 2013 and 2014 as well as to the 'MMQB 100.' They have called the tall (1.65 meter) blonde beauty as the most prominent and impactful female sports journalist in the country.The Hollywood Reporters listed Nichols in the '10 Most Powerful Voices in Sports Media,' while Esquire featured her in the list of 'Women We Love.'
Rachel Nichols – Net Worth and Salary
Sources put her salary to be at $1.5 million annually with a net worth of $10 million.
Sponsored link