One of the most popular faces in TV News reporting, Rachel Anne Maddow is a TV and radio personality. Her popularity has been on the rise since the debut of her eponymous night show in 2008.She is a self made lady and her quirky style makes her different from the crowd. Her ability to hold sway in the minds of millions of viewers everyday lies in her opinionated views. She is the only gay television anchor, but doesn't use her show as a platform to advocate gay rights. Maddow is the winner of many awards like Emmy award, GLAAD Media award and a Gracie award.
Early life and background
Born in the year 1973, April 1 to parents Elaine Maddow and Robert B. Bob; she was raised in the Roman Catholic way. This lady found her interest in three sports while attending school in Castro-Valley High. She was a competitive athlete in school and participated in volleyball, basketball and swimming. However a shoulder injury impacted her potential sports career and she went on further to pursue her education.  She went to Stanford University for her secondary education.  Later she received her DPhil degree in politics in 2001for her thesis on HIV/AIDS.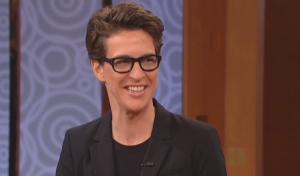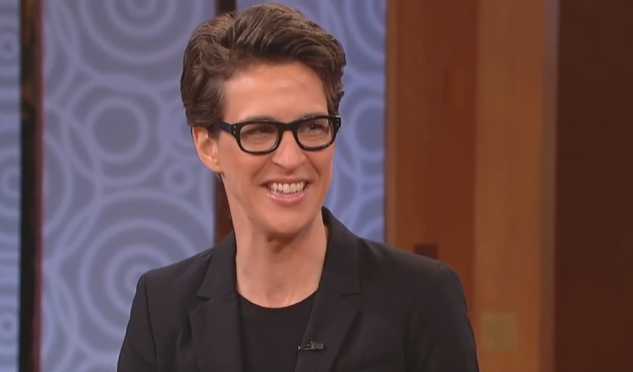 Sponsored link
 Rachel Maddow-  Radio Career
After completing her education, Maddow entered a contest run by WRNX radio to find a co-host for 'The Dave in the morning show'. She was successful in winning the contest and thus landed her first hosting job. She quit the job to host the show titled 'Big Breakfast' for two years.  She quit the job in 2004 to join the radio network 'Air America'. She hosted a program called 'Unfiltered' till it got cancelled in 2005.
After the cancellation of the show 'Unfiltered' she began hosting the Rachel Maddow show for Air America.. Her fame soared with this two-hour show where she had political interviews and commentary.   Her last Air America show was in the year 2010, the same year when the radio channel wound up.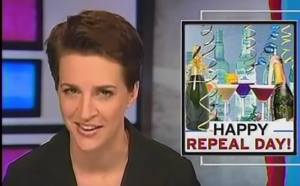 Rachel Maddow – TV Career
Maddow became a regular member on the panel of the MSNBC Show called 'Tucker' in 2005.  By 2008, she was a political analyst apart from a panel member on 'Race for the White House' on MSNBC and a contributor on a show called 'Countdown with Keith Olbermann'.
Sponsored link
In 2008,  Maddow became a substitute for Olbermann for the show. Though she seemed nervous in the  initial days she raked in praises especially from Keith Olbermann who even ranked her 3rd in the segment 'World's Best Persons'.  Maddow was also encouraged to start her own show by Olbermann
In September 2008, MSNBC started The Rachel Maddow Show at the 9 PM prime-time slot.  The show went on to beat Countdown as the highest rated show on the channel.  In a matter of one month, the eyeballs for this program doubled than what it was for 'Countdown'.  Among many records, the Rachel Maddow show was also known to  be the first news show in the US hosted by  gay/lesbian host.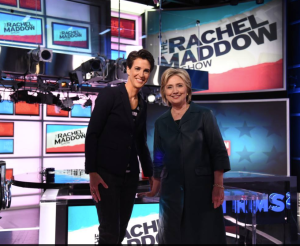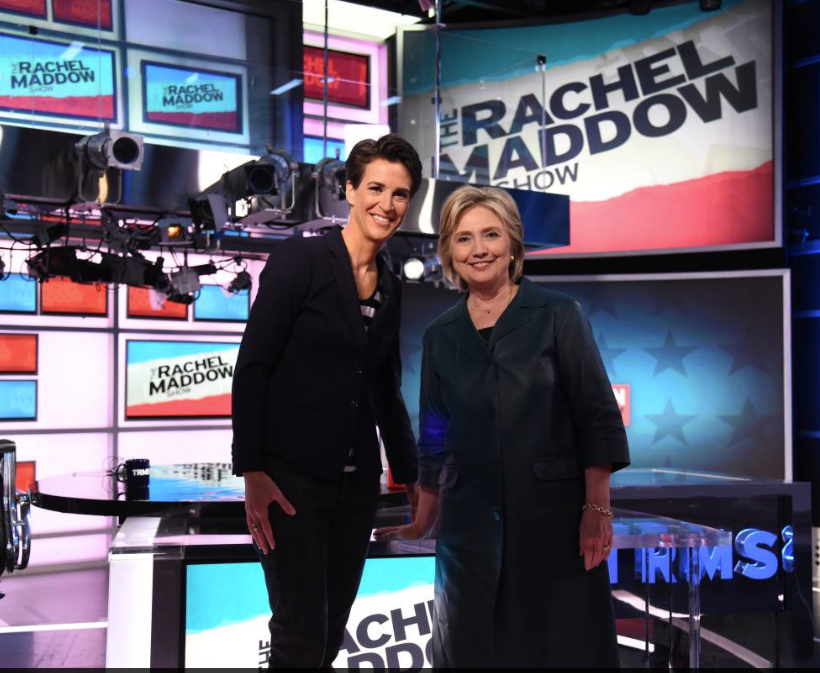 Book
'Drift: The Unmooring of American Military Power'  is a book written by the charismatic anchor.
Rachel Maddow – Girlfriend
Maddow claims to be the dude in the relationship with Susan Mikula. Maddow met Susan when she was hired by Mikula to do the yard work in her home, in the year 1999. During Maddow's doctoral dissertation, she fell in love with Susan. Mikula is a 52 year old artist. Both seem to be fond of dogs and lives together in their quaint home in Manhattan.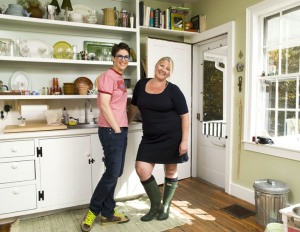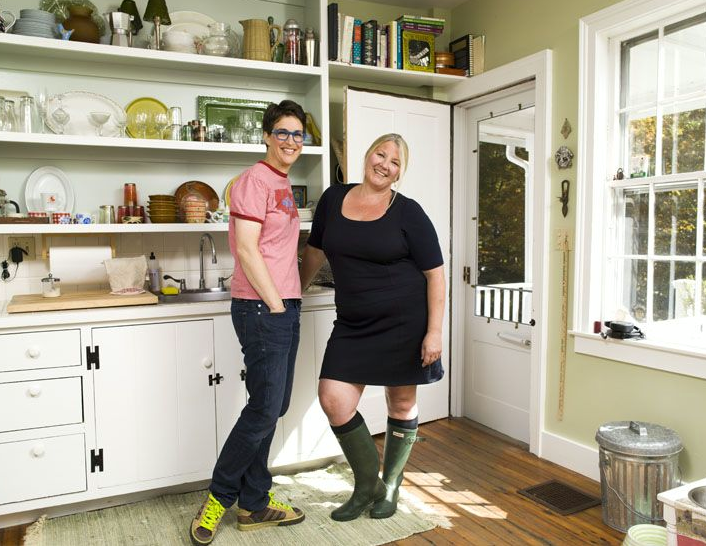 Rachel Maddow – Salary and Net Worth
The 1. 80 meter tall Rachel Maddow receives an annual salary of around $7 million from the show that she hosts. She has a net worth of about $20 million. Some reports even suggest the salary that Maddow commands beats Megyn Kelly's salary.
 Rachel Maddow-  House
The West Village pad in Manhattan is the place where Rachel Maddow and Susan Mikula live-in together.. Situated between New York and western Massachusetts this apartment is big enough to fit in at least a few vans. The house is made of two combined units that are sunny, bright and airy. The two bedrooms apartment is touched with an old world charm, replete with hardwood floors and wooden beams. It was worth $1.25 million when she bought it in 2010.

Sponsored link