Geoffrey Royce Rojas, known professionally by his stage name of Prince Royce is a popular American singer, songwriter and actor who gained nationwide prominence in 2010 with the release of his self-titled debut studio album 'Prince Royce' which went on to become a major hit and catapulted Royce to the position of a prominent musician of the current age. The album featured the hit singles "Corazón Sin Cara" and "Stand By Me" which went on to reach the top positions at several music charts in USA and Latin America.
Royce has since released 4 more studio albums titled Phase II in 2012, Soy el Mismo in 2013, Double Vision in 2015 and Five in 2016, all of which have produced several chart-topping singles. He has received 9 nominations at the Latin Grammy Awards and has won 19 Billboard Latin Music Awards out of 42 nominations. In the 8 years of his music career, Royce has received a total 147 awards out of 300 nominations.
Early Life and Education
Born as Geoffrey Royce Rojas on 11 May 1989 in The Bronx borough of New York City, New York, USA, Royce is the second of the four children born to Ramon to Angela Royce. While his father worked as a taxicab driver, his mother worked in a beauty salon. Royce has Dominican ancestry, with his parents migrating to USA from Dominican Republic before his birth. He has one older sibling and two younger siblings.
Sponsored link
Royce completed his elementary education from a public school in Bronx where he participated in the school's choir and competed in various talent shows. He started writing songs at the age of 13. Royce made his first public appearance as an elementary school student when she sang a Christmas song and "felt really comfortable" on stage. He has not shared details of his high school or University.
Career Rise  
Royce made his debut in March 2010 with the studio album 'Prince Royce', which became a huge hit instantly. Royce secured a deal with Sergio George of 'Top Stop Music' record label with the help of his manager Andrés Hidalgo who introduced him to George. 'Prince Royce' catapulted Royce to the status of an overnight sensation within a short period of time. The album earned the top spot on the US Billboard Tropical Albums Chart and became the top US Latin Album of the year. Royce released 'Phase II', his second studio album un April 2012 which incorporated the music styles of Mariachi and Bachata and featured the chart-topping singles "Incondicional" and "Las Cosas Pequeñas".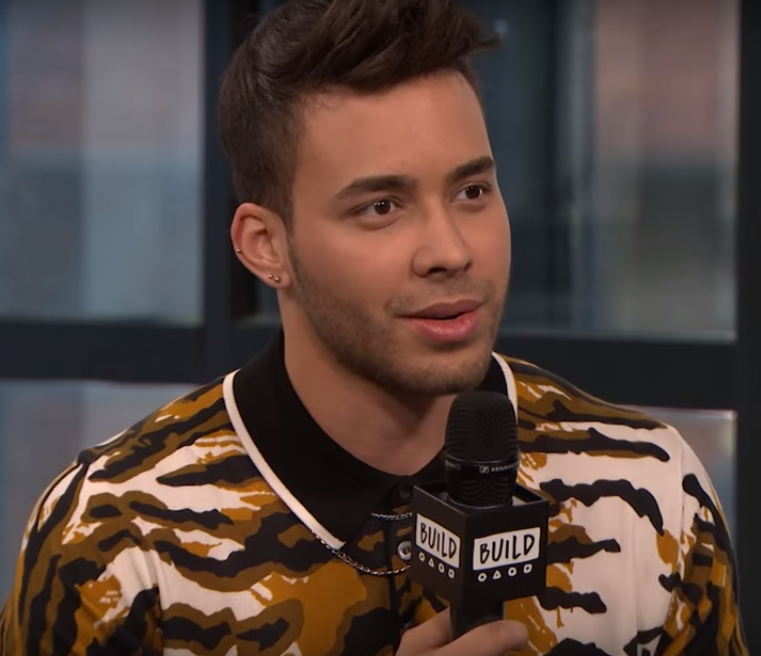 In 2013, Royce was signed on by Sony Music Entertainment and released 'Soy el Mismo', his third studio album. The album once again featured chart-topping singles like 'Te Robaré' and 'Darte un Beso'. Prince then contributed the song 'My Angel' to the 2015 hit film 'Fast & Furious 7'. In the same year, he released his fourth studio album entitled 'Double Vision' which marked his debut as an English language artiste. The album featured the singles 'Stuck on a Feeling' featuring singer Snoop Dogg as well as 'Back It Up' featuring Pitbull and Jennifer Lopez, which peaked on number 21 on US Billboard 200 and also appeared at number 39 on Mexican Albums chart. Furthermore, Royce has appeared as an actor in a few TV shows including 'La Voz Kids', 'The Passion', and 'East Los High'. Royce released the studio album 'Five', in 2017 which became a huge hit and appeared on Billboard 200 on the 25th position.
Sponsored link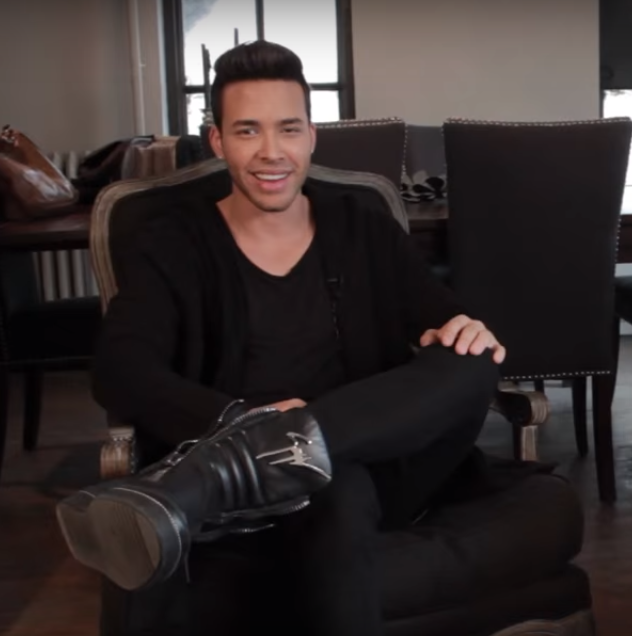 Girlfriend
The 1. 73 meter tall Royce entered a romantic relationship with Canada born American television actress Emeraude Toubia in 2011. Although speculation was rife that they had been dating each other since 2011, the couple only confirmed their relationship publicly in April 2016.
As of June 2017, the couple is speculated to be engaged after paparazzi leaked pictures of Toubia sporting an engagement ring valued at $100,000. They have however, not acknowledged their engagement publicly.
Prince Royce – Net worth
Royce has an estimated net worth of approximately of $14 Million
Sponsored link