Pokemon Go has swayed the world like no other game, in matter of few days since its release in US, Australia and New Zealand on July 6, 2016. The augmented reality game allows people to train, seize, fight and barter virtual Pokemon around the world.
Pokemon Go – Revenue
 The game is free-to-play and makes money through in-app purchases. Within 24 hours of release, Pokemon Go became the top app in both Apple Store and Playstore in the 'top grossing' as well as 'free' categories.
Within barely two days of release, Pokemon cross the record of Tinder, the dating app which released in 2012. At that rate at which it was going, it rivalled even Twitter in the record number of app installs on the phone. 5.6 percent of people in the US have Pokemon Go installed on their phone. Though clear numbers have not been given, it is estimated by Sensor Tower, an app analytics company, that the game has been downloaded 7.5 million times by July 11, 2016.  Just on Apple devices, Pokemon Go has been making a revenue of $1.6 million per day. The most revenue-generating game  Clash Royal has been making $350,000 which is lot lesser than Pokemon Go. Of course, with the decline in hype, the augmented reality came may make less, but with added features and the inclusion Pokemon Go Plus.
Sponsored link
Pokemon Go made close to $4.9 million on the first day.  By July 11, 2013, Nintendo, the parent company, witnessed it stock price rise to 23 percent. The augmented game added $7.5 billion to the company's overall net worth.
Hakura Mori from JP Morgan has stated that the manufacturers Niantic and Pokemon Co will split the revenue from the game, after excluding the portion for Google and Apple Inc. Pokemon estimates to make a revenue of $290 million per month, increasing the annual income for Nintendo.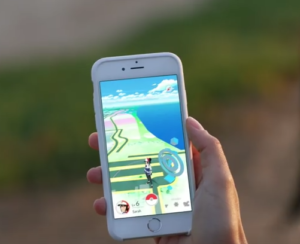 Pokemon Go Plus – Price
It is a hands-free Bluetooth wearable device that allows the player to look for Pokemon without using their smartphone or tablet. So whenever a Pokemon or Pokestop is nearby, the Plus begins to vibrate.  The player cannot check how many they have got, till they connect the Plus to the smartphone or tablet.  Pokemon Go Plus is  available for $35, though it was sold out at the official Pokemon store, Amazon and Gamestop for $100.
How to download Pokemon Go?
 At its inception,  Pokemon Go was released only in 3 countries, the US, Australia and New Zealand. The rollout in  other countries like the UK was temporarily paused as servers crashed due to massive downloads.  The game will be slowly unveiled to different countries in the world.  You can check out the game on the iStore  and Playstore, and download the game.  If the game is not available in your area, then you can go ahead and download the app by altering the region on your iPhone.  You can also download the game through the APK format on your Android phone.
How to play Pokemon Go?
Before dive into Pokemon, one should know how the game works, meaning understanding the world, its mechanics, and the process to access their Pokedex, Items, and more.
The person has to use their Google account in order to sign up for the game or they can sign up for a Pokemon Trainer Club account. All the information is stored on the servers of Pokemon Go, so they will have to use one of these two methods to link their Pokemon data to their device.
How to sign up for Pokémon Go
They will have to customize their digital avatar after signing up. They can choose their gender, eye colour, accessories and the style of backpack. After they have done completed all this, they will enter the game's main area: the Pokemon Go map. They will notice unmarked rioads, rustling grass and local landmarks. As they move in the real world, their avatar does to. As they move, Pokemon will pop up with a small vibration on the map.
Their player icon will be at the screen's bottom left corner. They can tap on this to view their character's information with a list of in-game achievements. Backpack is the place where all the items they pick up on their journey will be stored. Pokedex is index of Pokémon where they can complete with information on all species they've already caught. In the Pokemon area, they will be able to view all the Pokemon they possess. They can also view the nearby Pokemon by tapping on the screen's bottom right corner.
Whether the player has never caught a Pokemon before or they have collected it since childhood, they will get a quick introduction of Pokemon of this world as soon as the game starts. Over 100 Pokemon are available in numerous shapes, types, and sizes. However, any legendary Pokemon has not been seen yet.
 How to catch the first Pokémon
After customizing their avatar, they will see three Pokemon to choose from. After choosing, the other will disappear. And if they choose to walk away from the original more than three times, they will get fourth option: Pikachu.
Every area has a particular type of Pokemon, and some creatures are harder to find than other. If the person is running into same Pidget and Caterpie group, they need not be disappointed as they have to travel around their area to find all the available Pokemon. They can move in local lakes, beaches or ponds to search water-type Pokemon or wait till the evening to find Fairy type Pokemon.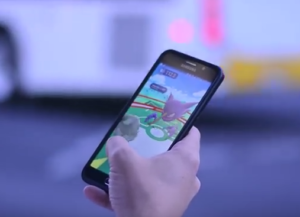 Sponsored link
How to catch other Pokemon
After getting started with the game and capturing the first Pokemon, it's time to hunt others. One can find wild Pokemon by walking around their area. Pokémon appear mostly near PokeStops. More PokéStops nearby the player, the more creatures should be appeared. They should visit locations with public art; tourist spots or shopping malls as the starting point. As they walk around in real world, their avatar moves with the map using GPS.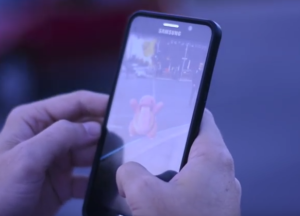 Pokemon Go – Creator and How it was Invented
 The idea for Pokemon Go was developed by Satoru Iwata of Nintendo and Tsunekazu  Ishihara (Pokemon Company president ).  The game was announced to begin in collaboration with Google, known as 'Pokemon Challenge' on April 1, 2013.
The augmented reality format of the Pokemon Game was done by the US company Niantic Inc, which is headed by founder and CEO John Hanke.  Niantics was formely known as Niantic Labs, and was started as an internal startup within Google.  By October 2015, Niantic Inc branched off as an independent identity after Alphabet Inc was formed by Google.
Pokemon Go began with an investment of $30 million. Though precise breakup of investment is not disclosed, the Tokyo-based Pokemon Company put in $20 million, while Google and Nintendo chipped in with $10 million.
John Hanke with his vast experience of working for Google Earth and Google Maps, tapped the expertise of his team while working on Pokemon Go.  Niantic Inc had already developed an augmented reality game called Ingress which provided the road-map to Pokemon's success, literally and figuratively.
Niantic Inc mapped few places including historical sites, local places that people frequented and asked users to contribute or submit places which could work as 'portals'.  There were nearly 15 million submissions, of which 5 million were used. The vast amount of data given by Ingres helped Niantic develop the game in a short span of time.   Some of the portals in the Ingress format,  became the 'gyms' in Pokemon Go, while others became Pokestops.  It took nearly two and a half years for Niantic to map data that could be used to play on Pokemon Game. However,  the team also had map out other places like water-bodies (river, ponds, etc) which were not in Ingress, these water bodies became places where the 'Magikarp' and 'Squirtles' appear.
 Pokemon – Creator Net Worth
As Pokemon Go became a cult game, the person who conceived the original 'Pokemon' makes merry and more money too! The man who conceived Pokemon, Satoshi Tajiri has a net worth of $6 billion.
Additional  features
Niantic Inc CEO John Hanke states that the game will have added features and options.  Trading Pokemon wil become commonplace as people will interact with each other in the real and virtual arena.  The game will be incorporated in augmented reality devices like Microsoft Hololens.  There are plans to make leadership boards which tell who the best Pokemon trainer in a certain area is.  Features like Pokestop and Gym will have lot more customizations than the ones at present. John Hanke went on to say that there is going to be lot more innovations and additions to what is now a very basic form of Pokemon Go.
John Hanke maintained that Pokemon Go is the one game that will have people coming oout of their house to play.  The game is also going to up its security and safety features by making sure that Pokestops are not in any heavy trafficked area. According to Hanke, the game has a three-fold motive-  to make people exercise and have fun (as other fitness apps make people bored), make them look at historical sites with a fresh perspective and help folks interact with each other.
Sponsored link