Penélope Cruz Sánchez is a Popular Spanish and American Actress. She debuted at 16, on the silver screen with Jamón in 1992 and received critical acclaim. Cruz became a household name as a result of her movies like Open Your Eyes, The Hi-Lo Country and Woman on Top. She received world-wide recognition for her roles in the 2001 movies Vanilla Sky, Blow, Captain Corelli's Mandolin and All the Pretty Horses.
Cruz won the Academy award for her role as María Elena in Woody Allen's acclaimed movie 'Vicky Cristina Barcelona' in 2008, making her the first Spaniard actress ever to receive the honour. She is also the first ever Spaniard actress who received her own star on the prestigious Hollywood Walk of fame. She is considered one among the top 20 beautiful women in the world.
Penelope Cruz – Childhood Photo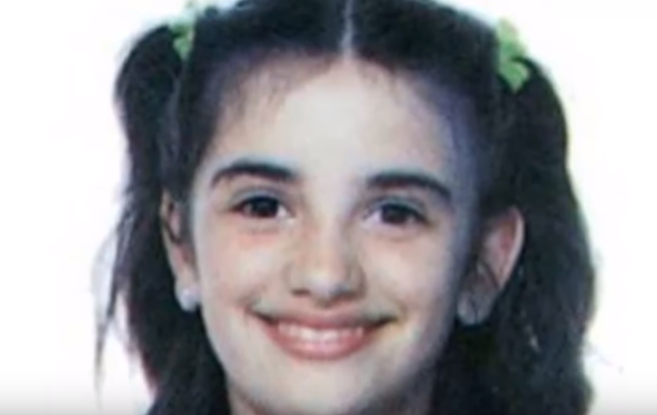 Sponsored link
Early life and Education
Cruz was born on 28th April 1974 in the town of Alcobendas in Madrid, Spain to Eduardo Cruz, and Encarna Sánchez. She was raised Roman Catholic and has two siblings, Eduardo and Monica Cruz, who is also an actress. Cruz studied Spanish ballet for three years. She also studied theatre for four years at Christina Rota's school in New York.
Cruz was inspired by Pedro Almodóvar movie 'Tie Me Up! Tie Me Down!' that she watched on the Betamax machine with her family. She claims that this movie inspired her to join the movie business.
Career
Cruz has been in the movie business for almost 3 decades. She started her career in 1989, when she was chosen out of 300 girls at an audition by a talent agency. She faced the camera for the first time in 'Mecano', a Spanish pop group Music Video. She was a regular on the television circuit throughout the 90's and hosted 'La Quinta Marcha', a teenage talk show. In 1992, she debuted with 'Jamón' where she played the female Protagonist. In the same year her movie 'Belle Epoque' won an Academy Award. By 1997, she had established herself as a successful and bankable actress.
She moved to Hollywood at the age of 25 years and made her English Language Debut in 2000 with 'Woman on Top'. She also featured in 'All the Pretty Horses' directed by Billy Bob Thornton in the same year. Both her roles were well received.
Sponsored link
By 2001 she had taken the movie industry by storm with her roles in 'Vanilla Sky' and 'Blow'. However, she saw a low point in her career from 2002-2004 with movies like 'Waking up Reno', 'Noel' and 'Gothika' failing at the box office. She resurrected her career in 2006 with 'Bandidas'. She received both, Academy award and Golden Globe nominations for 'Volver' in 2006 and 'Nine' in 2009. But the highest point of her career came with her role in Woody Allen's Vicky Christina Barcelona for which she won her first academy award in the best supporting actress category.
Personal Life
Cruz entered into a romantic relationship with Tom Cruise, during the filming of their movie 'Vanilla Sky' in 2001. Their relationship lasted for 3 years until they called it quits in 2004.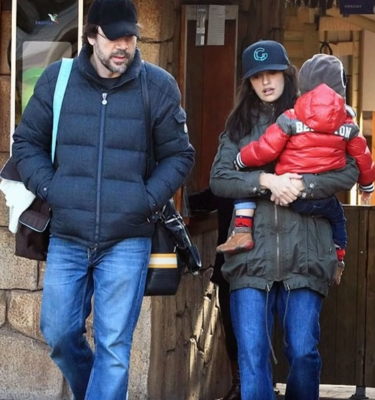 She stated dating Spanish actor Javier Bardem, her co-star in'Vicky Cristina Barcelona' in 2007. The couple got married in July 2010 int a simple private ceremony in the Bahamas. Their son Leo Encinas Cruz was born in 2011, while daughter Luna Encinas Cruz was born in 2013.
The 1.69 meter tall Cruz is very close to Pedro Almodóvar, her Spanish movies' director. She also owns a clothing line.
Penelope Cruz – Net Worth
The approximate Net worth of Penélope Cruz is $55 million.
Sponsored link