William Russell Geist is a famous television personality, a journalist and a humorist. He co-anchors 'Morning Joe' of MSNBC, and 'Sunday Today with Willie Geist'. He is also a substitute anchor for 'Today' when Matt Lauer is not present. He is also an anchor for NBC News, NBC Sports and covers Olympics for the channel.  On August 23, 2016, he announced that he was quitting 'Today's Take', the third hour of  'Today Show'.
Television anchoring is not everything for this prolific personality, Geist has authored two books. These two have appeared in the New York Times bestselling list.
Early Life
Willie was born on 3rd May 1975 in Evanston. His father was a CBS news correspondent and mother was a social worker. He went to Ridgewood High School, in New Jersey. He was the captain of football and basketball team. Later he transferred to Vanderbilt University and graduated from here. It was in this university he first started working as an editor. He was selected as the editor of the university newspaper.
Sponsored link
Willie Geist – Wife, children and family

In the year of 2003, Geist tied the knot with Christina Sharkey, his high school sweetheart. They have two children, a daughter and a son.
Geist's sister Libby Wildes, is a documentary film producer. She has won Peabody award for her film. She is married to Kevin Wildes.
Career
Geist started working as an editor for CNN Sports Illustrated. Eventually he transformed into a field reporter for CNN sports. He covered Super Bowl, The Masters and NCAA Final Four.
It was in the year of 2004, he started writing for shows. He produced and wrote for I, Max. It was a sports commentary show. Max Kellerman hosted this show. In April 2005, he joined MSNBC television. As a senior producer he worked on The Situation with Tucker Carlson.
Sponsored link
In April 2007, Geist has started co-hosting MSNBC's morning slot show. After the success of this show, he had joined as the permanent co-host of the show called Morning Joe.
In July 2009, he started hosting his own program called – 'Way Too Early with Willie Geist'. This program airs early morning just before Morning Joe. Geist substituted for Matt Lauer as a co-host in Today Show. In the year 2012, he had been selected as the official co-host of the show. To manage his time, he left Way Too Early.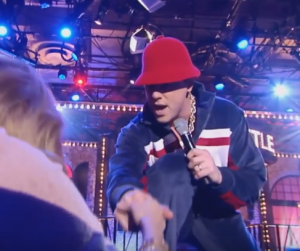 The 6 feet 4 inch tall Geist has been selected as the solo-host of Sunday Today. This show is about to be launched in the month of April 2016. In addition, Geist contributes to NBC Sports and News Coverage.
Geist has lent his voice for Kung Fu Panda 3. He played twin panda brothers.
Books
Geist's authored a bestselling book called 'American Freak Show'. The book have been acclaimed by the readers as revolutionary. This is a humorous book. Geist being true to his humor expressed his view in a satirical way. The book has spared no one. It has both made its readers laugh and cry using nothing but smart humor. It has enjoyed 4-star customer rating in Amazon.
He has co-authored a book with Boyd McDonnell called Loaded: Become a Millionaire Overnight and Lose 20 Pounds in 2 Weeks, or Your Money Back. This book has received four and half rating in Amazon.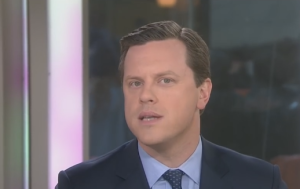 Willie Geist-   Salary and Net Worth

Geist makes $2 million per year as annual salary. His net worth is $6 million.
Sponsored link