Neil Cavuto is a television anchor. He also works as a commentator on Fox Business. He hosts three TV programs,  'Cavuto on Business' and 'Your World with Neil Cavuto' on Fox News Channel and 'Cavuto' on Fox Business Network.
Neil also hosts a nightly program which airs the wrap-up of business news. In addition, he takes care of radio business news. This show gets aired on each weekday afternoon.
Cavuto is the vice president and senior managing editor of business news of Fox Business. His job includes taking care of the content and overseeing business coverage. Cavuto has authored two books.
Sponsored link
Early Life
Cavuto was born on September 22, 1958 in New York City. His mother was a homemaker and father worked as a sales executive for a can company. Cavuto grew up in Danbury. He had done his schooling from Immaculate High School which is located in his home town.
He started working from the age of 17. He joined a fish and chips restaurant as the manager. However, this did not interrupt his study. Cavuto continued to attend high school even though he was working. His father was an Italian and his mother was Irish.
Eventually he started working as White House intern. It was during President Jimmy Carter's time he had served the White House. Cavuto has graduated in the year of 1980 from St. Bonaveture University. He had a bachelor degree in mass communication. Later he acquired his master degree from American University.
Career
In July 1996, Cavuto joined Fox News Channel as managing editor and anchor. His show Your World With Neil Cavuto was well received by the people. Later he became the vice president of business news in the year of 2006. Today, Your World is Fox News' one of the most popular business news program.
He used to host Power Lunch on CNBC before joining Fox. Additionally, he contributed to NBC's program Today. For 15 years he worked for Public Broadcasting Service. In addition to this he also worked as New York City bureau chief.
Sponsored link
He has acquired many awards in the journalism industry. Wall Street Journal gave him recognition of best interviewer. Cavuto got 1980 Hellinger Award. This is the most prestigious award for the graduating journalism students. In his career, Cavuto has interviewed a lot of people with high profile. From business leaders to politicians, he had interviewed many powerful people.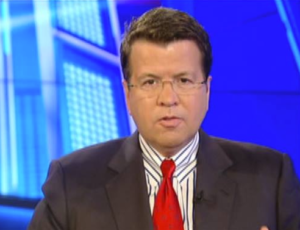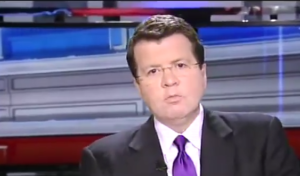 Neil Cavuto – Wife
The 5 foot 10 inch tall Cavuto married Mary Fulling in 1983. The couple has three children. Currently, they live in New Jersey.
Neil Cavuto – Books
Cavuto has written two books, 'More than Money' (2004) and  'Your Money or Your Life' (2006).
Your Money or Life is a fusion of many events. Cavuto recalls life before 9/11 in this book. Also, he provides tips to people with empty nester.
His other book 'More than Money'  shares personal stories of people who have battled hardships to accomplish success in their lives.
Neil Cavuto – Salary and Net Worth
Cavuto's salary is $10 million on an average. His net worth is $23 million
Sponsored link