Mukesh Dhirubhai Ambani is the richest person in India. He is the managing director, chairman and biggest shareholder of Reliance Industries Limited (RIL). It is India's second most valued company. He has stake of 44.7% in the company.
Reliance Industries Limited deals in petrochemicals, refining, and oil and gas sector. It is one of the largest retailers in India. The eldest Dhirubhai scion has also appeared in the Forbes list of most powerful people as well.
Early Life and Background
Born on 19th April, 1957 in Aden (Yemen) to Kokilaben Ambani and Dhirubhai Ambani, Mukesh is older to his brother Anil by 3 years. He also has two sisters Nina Kothari and Dipti Salgaoncar. The Ambanis lived a very modest life in a two bedroom apartment in Mumbai till the 1970s.  After he met Reliance a prosperous brand, Dhirubhai went on to purchase a 14 floor apartment block called the Sea Wind in Colaba.
Sponsored link
Mukesh studied in Hill Grange High School at Peddar Road with his brother Anil Ambani and Anand Jain, his classmate and now a close associate. Mukesh got his BE degree in Chemical Engineering at Matunga from Institute of Chemical Technology. He then enrolled for MBA from Stanford University, but did not continue with the program, in order to help his father build up Reliance, which was still a small but fast growing business at that time.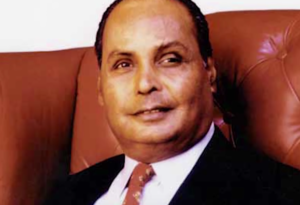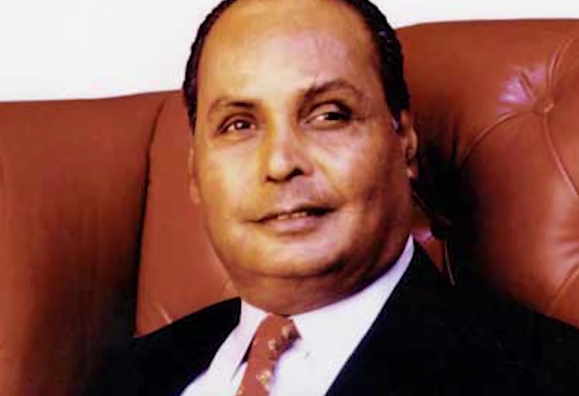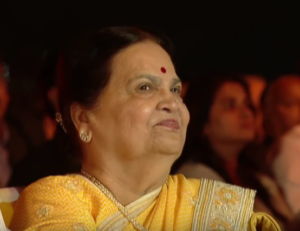 Career achievements
Indira Gandhi, in 1980, kickstarted Polyester Filament Yarn manufacturing to the private sector. Mukesh's father applied for the license to set-up a PFY manufacturing unit. Dhirubhai got the license despite the tough competition between the Tatas and the Birlas and many others. Dhirubhai selected his eldest son Mukesh for the set-up of this firm and started the backward integration of Reliance from textile to polyester fibres. There was further integration with petrochemicals in 1981.
He also directed the creation of the world's largest petroleum plant at Jamnagar in India. It had a capacity to create 660,000 barrels per day with power generation, petrochemicals and other infrastructure. He announced a collaborative venture with Bharti Airtel in 2013, for setting up a digital infrastructure.
Mukesh Ambani is also the chairman of Reliance Exploration and Production DMCC. He is the chairman of Reliance Retail Ltd, chairman of the board for Reliance Petroleum and former chairman of Indian Petrochemicals Ltd.. He has been honored with several awards like Businessman of the Year, Ernst &Young Entrepreneur of the year, Global Leadership Award, Honorary Doctorate and many more since 2000.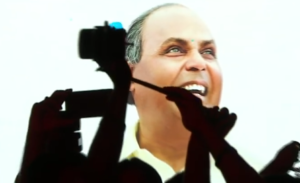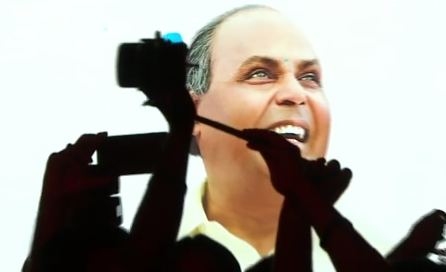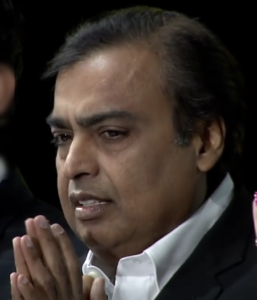 Reliance Jio – Budget
Mukesh Ambani always harbored love for the telecom sector. He had created Reliance Infocomm  in 2002, which was passed on to Anil Ambani after the brothers split professionally, as a part of the settlement process.
In 2014, Mukesh Ambani announced the major outlay of Reliance Jio, which is supposed to bring a revolution in 4G and other digital multimedia services for India. He has pooled in $10 billion for the project, of which $4 billion goes in licenses and infrastructural development, while the rest of the funding goes for stabilizing operations and promotion .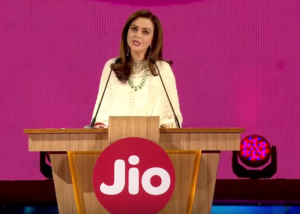 Wife and Children
Mukesh is married to Nita Ambani and has two sons, Akash and Anant, and a daughter Isha.  Anant Ambani was in the news for weight reduction, where he lost 108 kgs in a matter of 18 months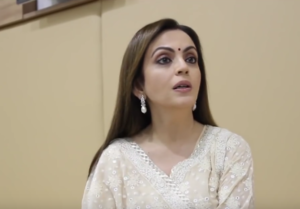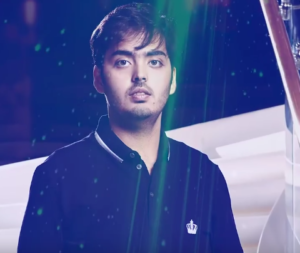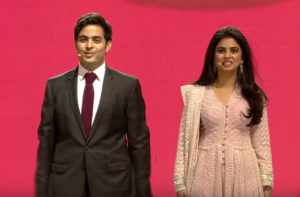 Sponsored link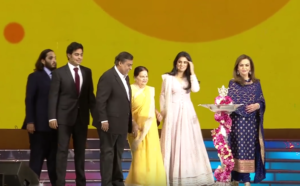 Mukesh Ambani  – Net Worth
Mukesh Ambani has a net worth of $19.3 billion, making him the richest person in India. In other words, he earns Rs. 12,000 crore a day.  He is also the 38th richest person in the world and second richest in Asia. As the largest shareholder of Reliance Industries and managing director, Mukesh Ambani has the coveted record of being the richest person in India for ten successive years. According to Hurum research Institute, Mukesh Ambani is the sixth highest philanthropist in India. Here is the list of the top 10 richest persons in India by net worth.
Mukesh Ambani – Salary
Compared to other key executives, Mukesh Ambani has kept his salary at a mid-level. He earns Rs.15 lakh annually, a figure that he has kept same for 8 years. Mukesh Ambani's salary can be broken into Rs. 4.16 as base salary, allowance and perks coming up to Rs.60 lakh, retirement privileges at Rs.82 lakh and profit on commission coming to Rs. 9.42 crore.
Mukesh Ambani -House
Antilia, the name of his 27-storey building is worth $2 billion. It is one of the most posh and expensive house in Mumbai. It has been deemed the 2nd most expensive place after the Buckingham Palace. Antilia was designed by Chicago based architects Perkins and Will. It was constructed to resist an eight Richter scale earthquake. It is 570-feet tall building, with a helipad, multiple swimming pools, spa plus yoga studio, own theatre, ice-room with man-made snow, conference and unwind room at the top floor facing the Arabian Sea. The property value as in 2016 is $689 million.
It has a parking lot for more than 168 cars. There are many lounge rooms, bedrooms and bathrooms, bar rooms, powder rooms and green rooms with large chandelier. Large amount of pearls, marbles, crystals, rare wood and stones have been used to build this super luxurious home.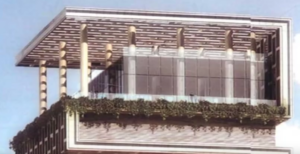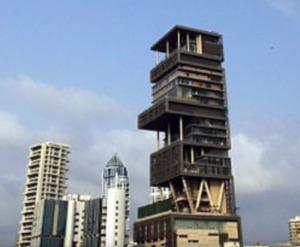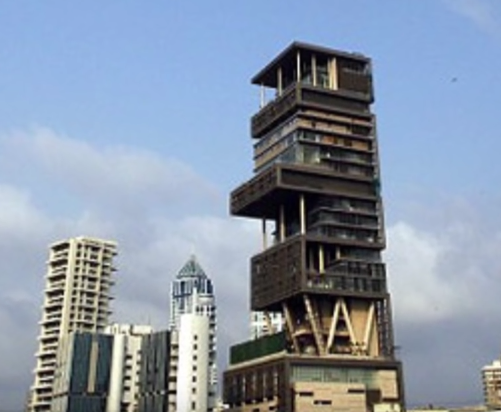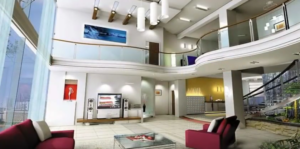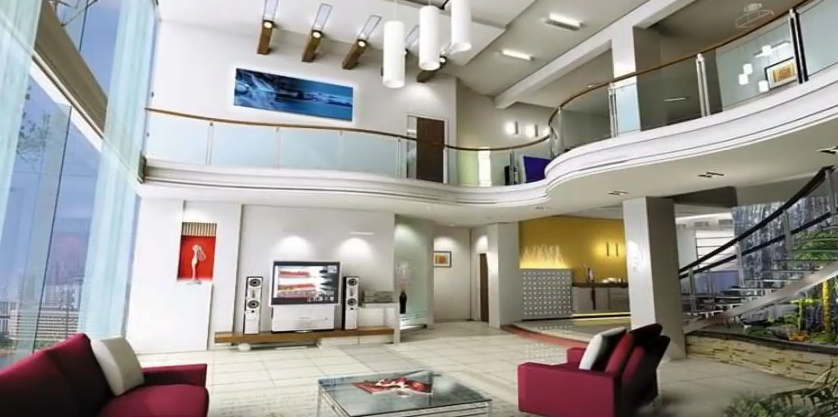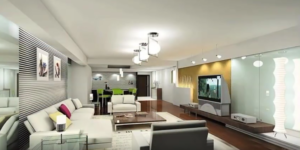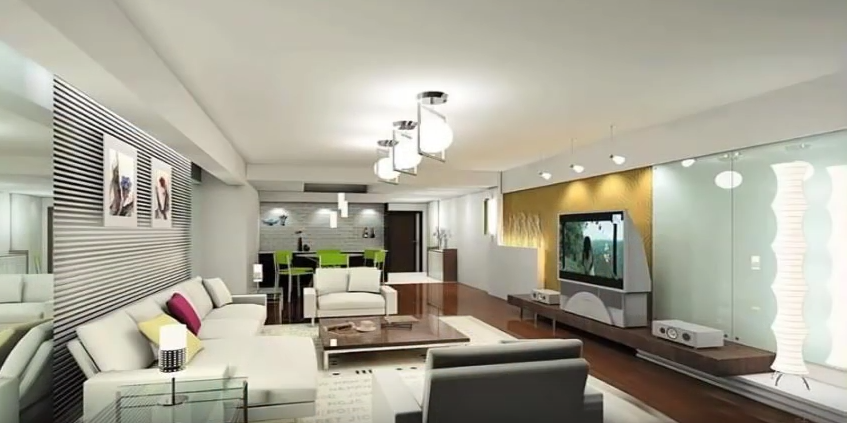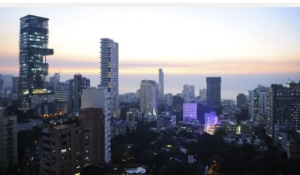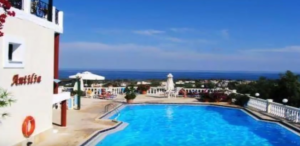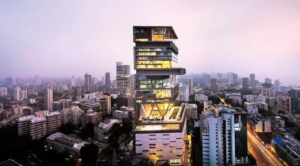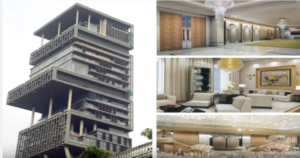 Sponsored link