Michael Fred Phelps II is an American swimmer. With 28 medals, he is the most decorated Olympian in the history of the games; he holds the record for most Olympic medals, the most individual Olympic gold medals, and the most individual Olympic medals.
Michael holds the long course world record for the 400-meter individual medley, 100-meter butterfly, and 200-meter butterfly swimming events. In major international long-course swimming competitions that include the Olympics, the Pan Pacific, and the World Championships, he has won 79 medals, with 64 gold, thirteen silver, and three bronze medals.
Phelps has won many awards for his record breaking feats in the pool. He is a 9-time winner of 'American Swimmer of the Year Award' and 7-time winner of 'World Swimmer of the Year Award.' In 2012, he won the FINA Swimmer of the Year Award. Sports Illustrated magazine named him 'Sportsman of the Year' in 2008.
Sponsored link
Early Life
Michael was born on 30th June 1985 in Baltimore, Maryland to former college football player and Maryland state trooper Michael Fred Phelps and middle school principal Deborah Phelps. He has 2 siblings. His parents got a divorce in 1994.
Phelps grew up in a neighborhood of Towson in Maryland. He went to Rodgers Forge Elementary, then to Dumbarton Middle School, and then to Towson High School. He was diagnosed with ADHD when studying in the 6th grade.
Michael started swimming when he was 7 years old as catharsis for his excessive energy and also due to his sisters' influence.  As a child, Phelps idolized swimming legend Ian Thorpe.
He was the national record holder for his age group by age 10. He then started training under the tutelage of coach Bob Bowman at the North Baltimore Aquatic Club.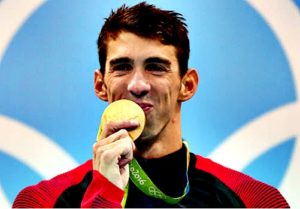 Career
At age 15 years, Michael qualified for the 2000 Summer Olympics. He did not win any medals at the Olympics, but made the finals and had a 5th place finish in the 200-meter butterfly event.
Phelps won the 200m butterfly gold at the 2001 World Aquatics Championships and broke the world record at the same time. Thus, at age 15 years and nine months, he became the youngest male swimmer to set a world record.
Records and wins followed after 2001. He won 6 gold and 2 bronze medals at the 2004 Summer Olympics. At the 2008 Beijing Summer Olympic Games, he won 8 gold medals and broke the record of 7 first-place finishes held by Mark Spitz. At the 2012 London Summer Olympics, he won 4 gold and 2 silver medals and announced his retirement.
Michael came out of retirement in April 2014 and qualified for the 2016 Summer Olympics in Rio. He won 5 gold medals and 1 silver, in the men's 200m butterfly, 4x200m freestyle relay, and 4x100m freestyle relays.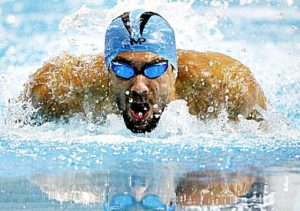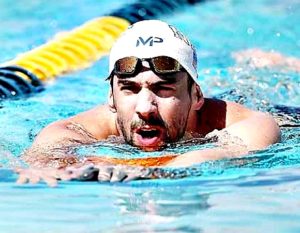 Sponsored link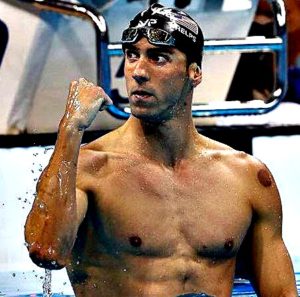 Michael Phelps – Wife
In Feb 2015, the 1. 93-meter-tall Michael announced his engagement to former Miss California Nicole Johnson. The couple have a son named Boomer Robert Phelps. The two are going to be married soon.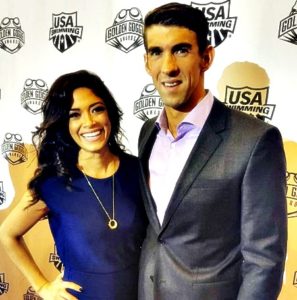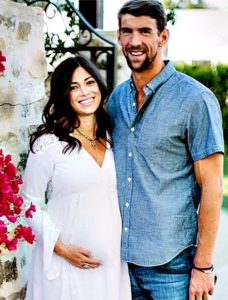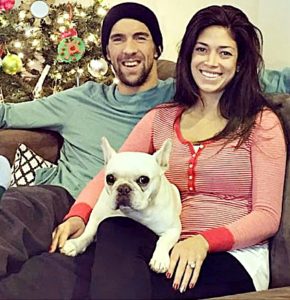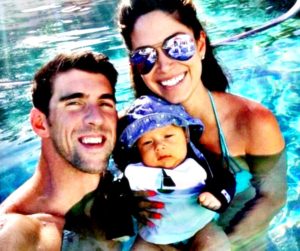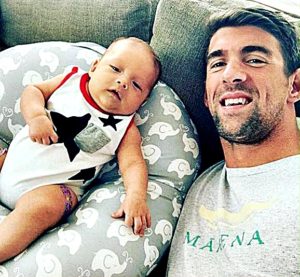 Trivia
Due to the unique physique of Phelps, it was rumored that he had Marfan's syndrome. Michael has stated that he tested negative for the condition.
Michael Phelps – House
Phelps owns a home in Paradise Valley in Phoenix, Arizona. The mansion is spread across 6,800 square feet.
Michael Phelps – Net Worth
The net worth of Phelps is estimated to be $55 million. His endorsement deals are valued at $12.5 million.
Sponsored link