Megyn Kelly is a political commentator and a television host. She is one of the most prominent faces on the Fox Channels and one of the biggest names in US media. She earned her Juris Doctor at the Albany Law School where she was also an associate editor, Albany Law Review magazine. She was previously called Megyn Kendall because of her former marriage. Before she was hired by an affiliate of ABC News in Washington, D.C., she worked as an associate in a law firm within Chicago, and as an attorney for Experian at Jones Day.
Kelly was hired as an assignment reporter by the ABC News affiliate in Washington. She has taken part in special assignment reporting such as the 2004 presidential election coverage, the Beltway sniper attacks, and confirmation hearings of Supreme Court Justice Samuel A. Alito, Jr. and Chief Justice John G. Roberts. 

Time Magazine in 2014,  included her in the list of 100 Most Influential People in the World.
Sponsored link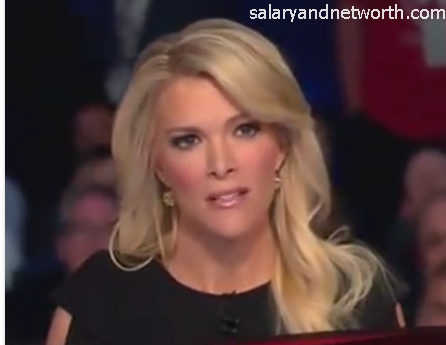 Early life
Megyn Kelly was born in New York in 1970 and when she was in high school, she involved herself in sports. She played basketball, field hockey, and was the school's cheerleading squad. When she finished her high school, she joined Syracuse University and studied political science before she later enrolled in Albany Law School while also working as an editor of the law school's magazine called "Albany Law Review".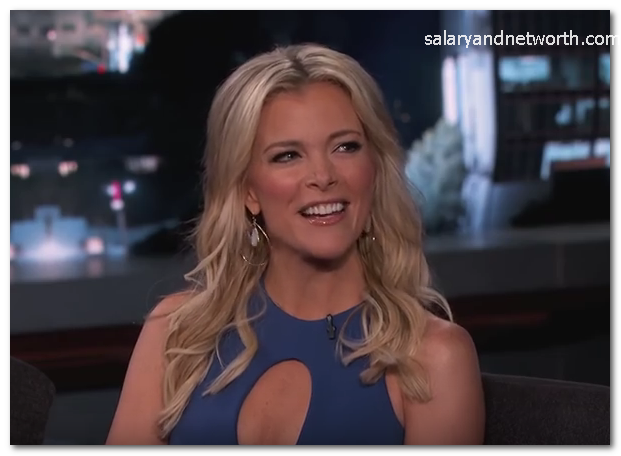 Her career path
When Megyn Kelly moved to Washington, D.C., her fame began to show up in the broadcasting field. In her first job in the broadcasting industry, she worked with WJLA-TV channel as a general assignment reporter. Soon after, she began to get more important jobs and eventually, she ended up being one of the significant staff members of Fox News Channel.
The 5 feet 6 inch tall Megyn Kelly is a well-known personality in the broadcasting industry. She currently works with Fox News Channels as a political commentator and show host. She is also the host of a television show known as The Kelly File. Before being a political commentator, she was hosting a show referred to as the "America Live". She has hosted many other shows including the "America's Newsroom" which she co-hosted with Bill Hemmer.
With Bill Hemmer, they also hosted the "New Year's Eve Special" a show that aired on Fox News Channels in 2007 to 2012. In 2014, her name featured in the Times magazine as among the 100 most influential people in the world. Her career in broadcasting has received a lot of appreciation and recognition as well.

Sponsored link
Megyn Kelly – Husband and Children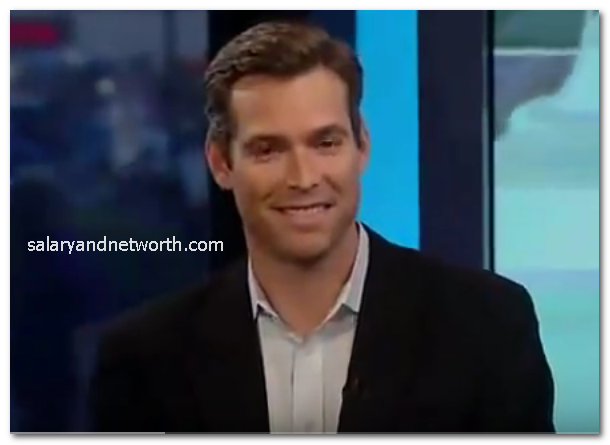 She has been married twice. Her first marriage was with Daniel Kendall but this sadly ended in 2006 making the beautiful couple to split. After dating her boyfriend Douglas Brunt for quite a while, she married him in 2008. She has three children.
Megyn Kelly salary and net worth
Her net worth is estimated to be around $15 million. Megyn Kelly is one of the most well-paid TV personalities with a salary of $9 million. She is certainly among the richest celebrities in America. From a political science education background to legal field, and then to broadcasting, she has diversified her career path.
Megyn Kelly, according to reports, is looking for a salary hike of $15 to $16 million, comparable to the likes of Bill O' Reilly.  She has definitely added to the brand value of Fox News which became globally popular due to her debates with Donald Trump.
On January 3, 2016, it was announced that Megyn Kelly was leaving Fox News for NBC, for an undisclosed salary.  Fox head-honcho Rupert Murdoch reportedly, was considering paying Megyn Kelly salary of $20 million per year to help her stay with the channel but she had made up her mind to migrate to NBC.
Megyn Kelly put up a status update on Facebook stating that she was leaving Fox for NBC. While thanking her colleagues including her  bosses including Rupert Murdoch, she briefed viewers about her responsibilities for NBC, which includes her own daytime news show for weekdays, including an evening based show for Sunday evening.  Her job profile also extends to participating in breaking news for the channel and coverage political analysis and special events for the channel.
Megyn Kelly's salary at NBC
After rising to the top rung of news anchoring at Fox News, she migrated to NBC. She is the biggest draw for the channel, where she will host many shows including 'Sunday Night with Megyn Kelly'.  The first episode aired on June 4, 2017 had her interviewing Russian President Vladimir Putin. Megyn Kelly's salary at NBC is between $16 and $20 million.
Book
The popular news anchor released a tell-all autobiography Settle for More, in which she talks about her rise in the media and her interactions with top leaders and influential people including Donald Trump. She also writes about being propositioned and exploited at work place by Roger Ailes, the CEO of Fox News.
Sponsored link