Mathew Todd Lauer is a well known American journalist and actor who currently hosts The Today show on NBC. In his career, he has interviewed various newsmakers and high profile individuals, including three US presidents. He has also travelled to many parts of the world to anchor both live and taped news on site. Every year since 1998, Lauer visits a new region of the globe and gives his audience a tour of its geography, culture, history and other interesting details.
Early life and education
Born on 30th December 1957, Lauer is the son of Marilyn Kolmer (daughter to Art Gentry; one of the Four Eton Boys singers) and Jay Robert Lauer. He has an elder sister called April.
Sponsored link
During much of his young age, the family resided in New York City where his mother ran a boutique. His dad was an executive at a bicycle company. The couple divorced while matt was in his teens.
Matt's father had been struggling with cancer. He died in 1997- the same year when his son received his bachelors' degree from Ohio University.
Lauer should have graduated earlier in the 80's from the same institution, but a job offer from WOWK-TV made him to quit studies while he was on internship. It took him 18 years to return and earn his four pending credits.
Career
At WOWK-TV, Matt was the producer for 12 O'clock news. This was his first television job. Even before the end of his first year, he had already been given an on air slot in the broadcaster's 6 am and 11am news cast.
Soon, Lauer was hosting talk show programs- at different times of the month or week- from four towns: Boston, Philadelphia, Providence and Richmond. He was also a host of PM magazine for about three years until the show was pulled down.
Matt also worked for WNYW-TV and ESPN during the 80s. In 1990, the Kushner-Locke Company picked him to host their pilot program, Day in Court, on NBC. When the series was officially launched however, Rob Weller was hired in his place.
In 1992, Lauer became a co anchor of Today in New York on WNBC-TV. A year later, he also joined Sue Simmons in Live at Five, as her co anchor. Soon, he started filling in for Margaret Larson on NBC's TODAY. He then joined the show full time as its news anchor in 1994, while still holding his positions in the other two.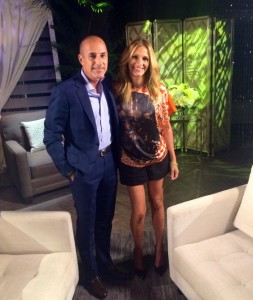 In addition to these, Lauer made once in a while appearances on many other NBC platforms, both as a fill in anchor and panelist. His viewer rating continued to grow tremendously.
From 1997 to date, he has been today's official co- anchor. He currently works alongside Savannah Guthrie. He was also a member of cast in the movie, Land of the Lost.
Sponsored link
Wife and children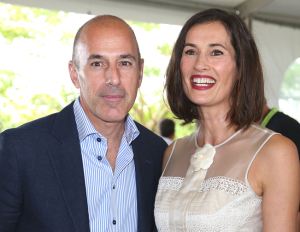 After having divorced from Nancy Alspaugh, Matt married Annete Roque, a professional model, in 1998. They have three children, Jack Matthews, Thijs and Romy..
Matt Lauer – affair
The charismatic 1.81 feet tall news anchor has been linked to many media personalities. He was known to be having an affair with Lara Spencer, fellow journalist. Matt Lauer was also known to be having an affair with glamorous chef Giada De Laurentiis, which both denied. He was also known to be having an affair with Natalie Morales, the anchor from NBC News Today. He has also been known to be having an affair with co-anchor from The Today show, Savannah Guthrie.
Matt Lauer – Net worth and salary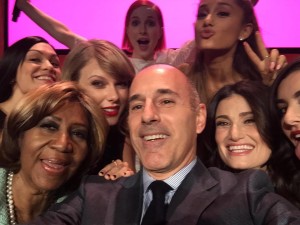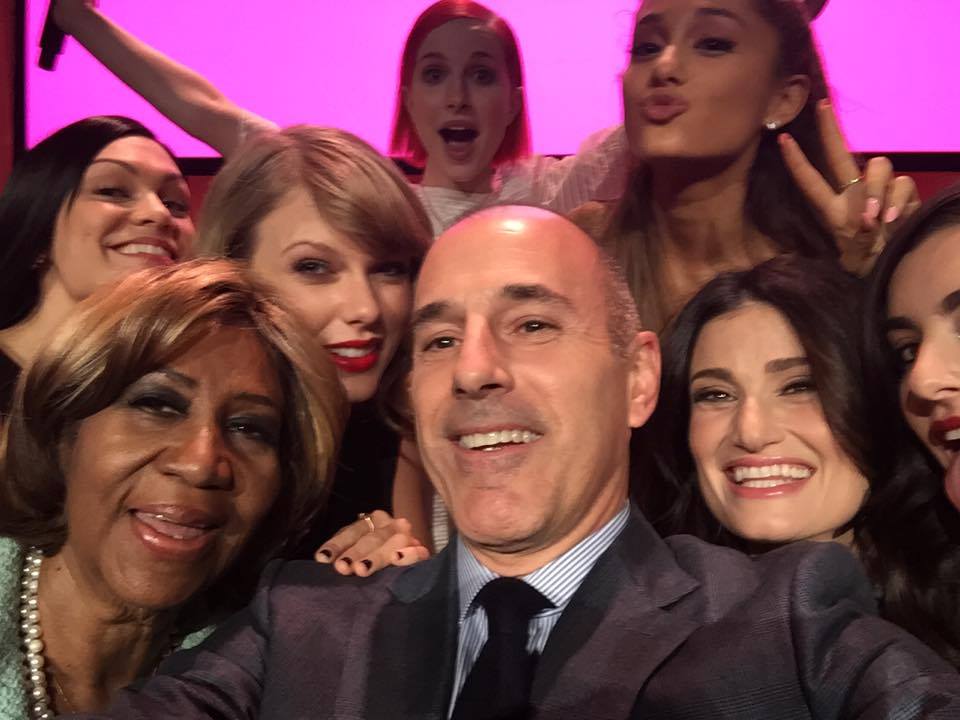 Matt Lauer is one of the highest earning media personalities with an annual salary of $28 Million and $60 million net worth.
House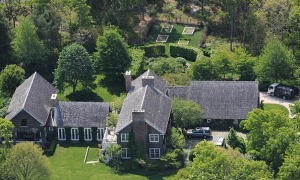 He stays with his family in Southampton, New York in a splendid looking waterfront cottage. The property is valued at $2.5 million and sprawls across 1500 square feet.
Sponsored link