Maria Sara Bartiromo is a popular American broadcast journalist, columnist and author who is best known for her work at the national Fox network where she serves in the capacity of a news anchor. Bartiromo is the anchor of the network's main business morning program 'Mornings with Maria' which airs on Fox Business Network. She is also the anchor of 'Sunday Morning Futures with Maria Bartiromo', which is a news show airing on Fox News Channel. Furthermore, Bartiromo also fulfils the role of being the Global Market editor of Fox Business Network and also hosts a segment on Fox' Business Global Power Players.
Bartiromo embarked on a career in journalism in 1988, having spent twenty years of her entire three decades long career with the CNBC network alone. She created history when she became the first ever journalist to report live from the New York Stock exchange floor. Throughout the years, Bartiromo has been felicitated with several accolades, awards and honours, the most prominent of them being her Emmy Awards in the categories of 'Outstanding Business and Economic Reporting' and 'Outstanding Coverage of a Breaking News Story'. She is one of the most respected journalists in USA.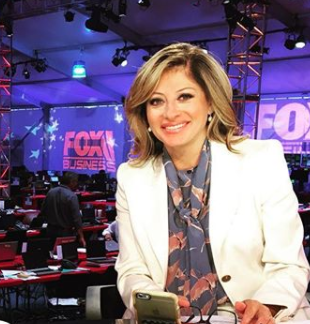 Sponsored link
Early Life and Education
Bartiromo was born in the city of in Brooklyn, New York, USA on the on 11th of September 1967. Her parents are Vincent Bartiromo, the owner of an Italian Restaurant named Rex manor and his wife, home-maker Josephine Bartiromo. Bartiromo is the youngest child of her parents and has two elder siblings.  She is of Italian-American descent and grew up in Dyker Heights, South Brooklyn.
Bartiromo graduated from the Fontbonne Hall Academy, which is an all-girls Catholic school in Dyker Heights, South Brooklyn. She then enrolled into New York University from where she earned her Bachelor of Arts degree with a dual major in journalism and Economics.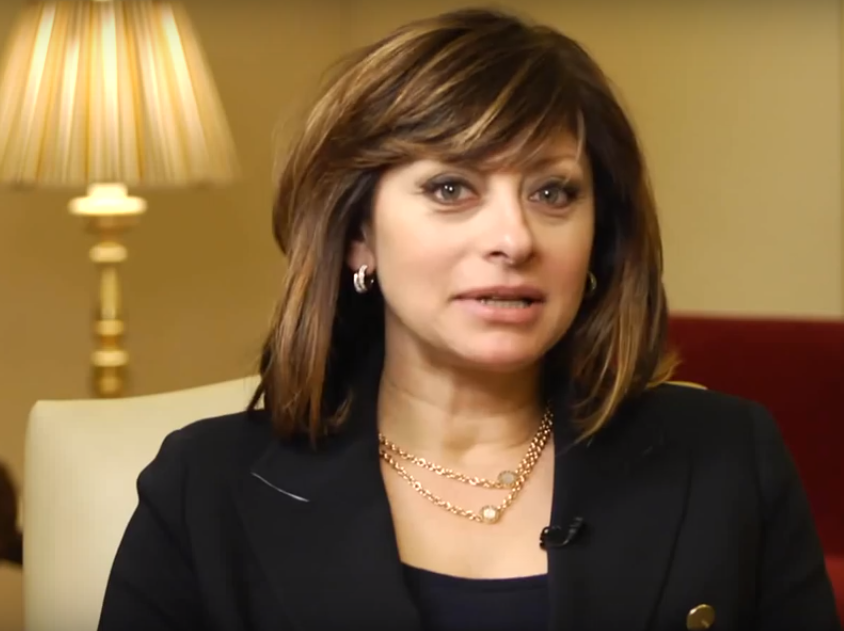 Career Rise
Bartiromo was hired as an off-camera intern by CNN in 1988 which marked the beginning of her career in journalism. After completing her internship, she received a permanent position at the network and continued to serve there for a period of 5 years until she received an offer from Roger Ailes, the President of CNBC to join their network in 1993. In 1995, Bartiromo replaced Roy Blumberg and made her debut as a broadcast journalist. She created history by becoming the first evet journalist to report live from the NYSE floor, which contributed to her nationwide fame.
Throughout the 1990's Bartiromo appeared as a regular contributor on segments of the CNBC programs 'Squawk Box' and 'Market Watch' She was the anchor of CNBC's flagship show 'Business Center' with co-host Tyler Mathisen. Bartiromo became the foremost host of CNBC's 'Closing Bell', on which she discussed the end of the NYSE trading session. In 2004, she was named the host of 'The Wall Street Journal Report' replacing former host Consuelo Mack. She made guest appearances on various shows including 'Late Night with Conan O'Brien' and 'The Tonight Show with Jay Leno' on NBC Universal, 'The Oprah Winfrey Show' and 'Real Time with Bill Maher' on CBS, 'The Caroline Rhea Show', 'The Colbert Report' and 'McEnroe' on Warner Bros. Television.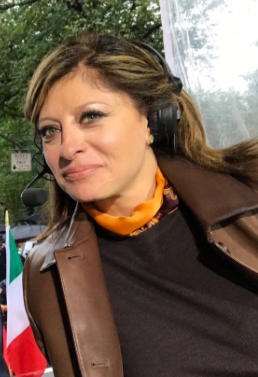 Sponsored link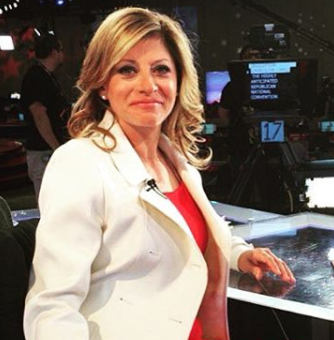 Husband
Bartiromo is married to Jonathan Steinberg, New York financier Saul Steinberg's son who serves as the Chief Executive Office of Wisdom Tree Investments since 1999.  The couple do not have any children.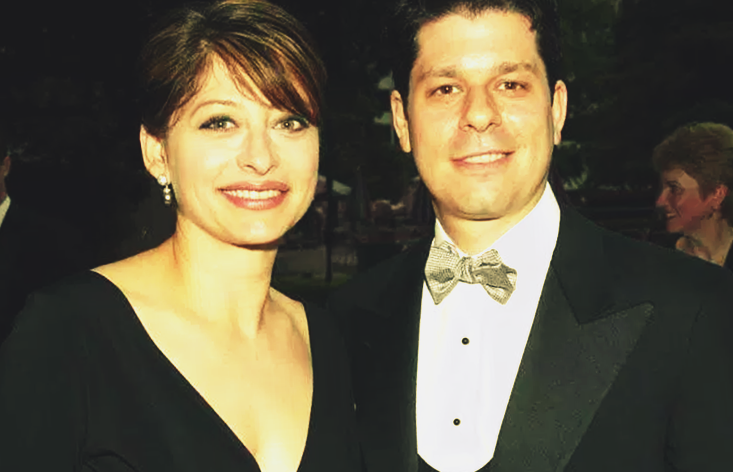 Books
In her capacity as an author, Bartiromo has penned several books, three of which went on to become New York best-sellers. Her books are entitled 'Use the News: How to Separate the Noise from the Investment Nuggets and Make Money in Any Economy', 'The 10 Laws of Enduring Success', and 'The Weekend That Changed Wall Street'.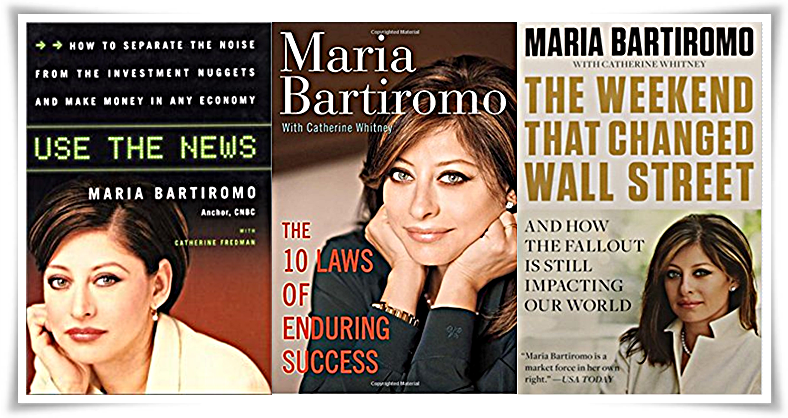 Maria Bartiromo – Salary and Net Worth
Bartiromo draws an annual salary of $3 Million and has an estimated net worth of $22 Million.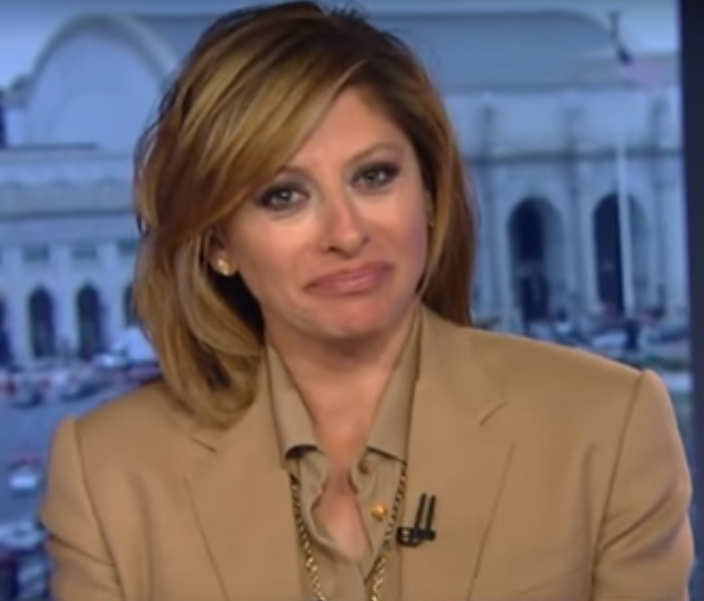 Sponsored link