Alisia Salter, or Lisa Salters, is an American journalist, sports reporter, and former women's college basketball player currently working as the permanent sideline reporter for ESPN and as a contributor for ESPN's investigative news magazine E: 60. She has also previously reported for ABC News and is most famous for her coverage of the O.J. Simpson murder case for the channel.
During her career, Salters has been around the globe and talked about different incidences of public importance, while concurrently highlighting issues related to sports. Some of these news items are funny, while others are intriguing or saddening. Her worldwide coverage for ESPN include coverage of the Winter Olympics of 2006 from Turin, Italy; reporting from the Middle East before the Iraq War; and coverage of the FIFA World Cup of 2002.
Early Life
Lisa was born on March 6, 1966. She went to the Upper Merion Area High School in King of Prussia, Pennsylvania and is currently the school's Hall of Fame member. She then enrolled at the Penn State University and graduated with a bachelor's degree in broadcast journalism in 1988.
Sponsored link
At Penn State, Lisa was the guard for women's basketball team, the Lady Lions, from 1986 to 1987. At 5'2" she holds the record for being the shortest player in the history of the university. Salters has stated that despite her limited dribbling skills and her short stature, he got through into the team due to her high self-confidence and self-esteem as well as nil nervousness while facing crowds.
Career
After college, Salters joined WBAL-TV in Baltimore as a reporter and worked for them from 1988 to 1995. During these 7 years she covered the political disorder in Rwanda and Somalia. She then moved to Los Angeles-based ABC News and worked as a correspondent for them for 6 years. She provided News coverage for varied ABC News broadcasts, including World News Tonight with Peter Jennings. Some of her well-known reportage at ABC include the criminal and civil O.J. Simpson trials, the Matthew Shepard murder, trails of the 1995 Oklahoma City bombing, and the TWA Flight 800 crash and explosion.
Sponsored link
In 2000, Lisa left ABC and began working for ESPN. Her work at ESPN, replete with awesome stories from around the world, has been responsible for the growth of her popularity. Currently, in addition to covering Monday Night Football and other sports events for ESPN, Lisa also works for ABC as a secondary sideline reporter for the networks coverage of college football, college basketball, and the NBA.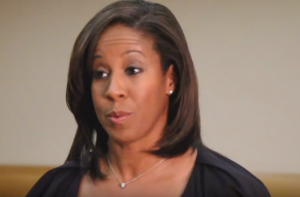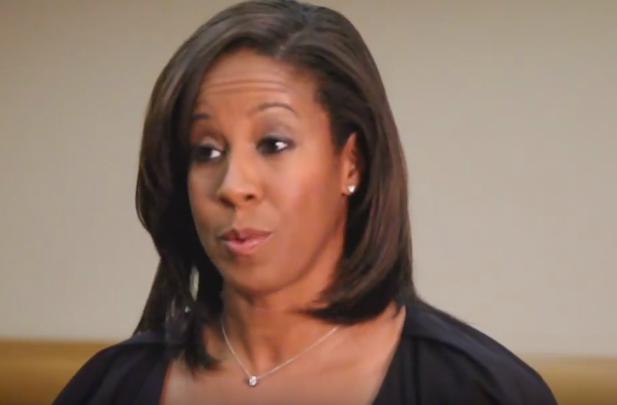 Personal Life and Trivia
Salters is unmarried and is currently not dating anyone. She lives in Baltimore with an adopted son.
Tony Dorsett, the former star running back the University of Pittsburgh and the Dallas Cowboys is her cousin.
Salters is fitness and health conscious and regularly hits the gym. Her biceps and other muscles are well-toned. Lisa owns many unique collections and pieces of furniture, varied paintings, as well as several dressings and wines; they are kept at her home
Lisa Salters – Net Worth and Salary
Salters is paid about $235,000 per year and her net worth is about $2 million.
Sponsored link