Lionel Andrés "Leo" Messi is a world famous professional football player from Argentina known for playing as a forward for the Argentina National football team and the Spanish club FC Barcelona. Messi is regarded by many as the greatest all time football player and is often referred to as the world's best player of the sport. Messi holds several records and is the only player in football history to have won The FIFA Ballon d'Or award five times, of which 4 wins were recorded consecutively.
A highly awarded football player, Messi's wins include 29 trophies while playing for Barcelona of which 8 of them are the La Liga titles, five Copas del Rey wins and four wins at the UEFA Champions League titles. Messi is both a creative playmaker and a prolific goal scorer, making a record 348 goals in La Liga, scoring 50 goals in a single season, 73 goals during one of the seasons in club football, Europe, 91 goals in a calendar year, 137 goals for most assists made at La Liga and another 11 goals at Copa America. In his entire country and club career, Messi has scored more than 500 goals.
Early Life and Education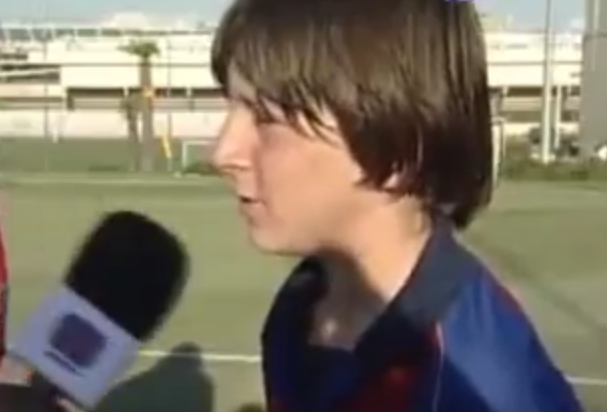 Sponsored link
Messi was born on 24 June 1987 in Rosario, Santa Fe, Argentina to part time cleaner Celia Cuccittini, and factory steel worker Jorge Messi. He is the third of the couples four children that include his 2 elder brothers named Rodrigo and Matias and a younger sister named Maria Sol. He was coached to play football by his father and started playing at age five as a member of the local Grandoli club and later for Newell's Old Boys.
Messi completed his elementary education from Las Heras. At age 11, Messi learnt that he was suffering from a growth hormone deficiency but received no medical or financial help from the clubs for whom he played. He was offered help by FC Barcelona's sporting director Carles Rexach under the condition that he move to Spain and enrol at the Barcelona youth academy, which Messi did.
Career Rise
Messi debuted competitively at in October 2004 at age 17. Although he was injury prone in his early career, Messi successfully established himself as Barcelona Royal Academy's integral player in a period of just three years. He was named the finalist for the FIFA World Player of the Year award and the Ballon d'Or by the end of 2007. Messi helped his club achieve their first treble in the history of Spanish football in an uninterrupted campaign in the 2008-09 seasons. He won the FIFA World Player of the Year and the Ballon d'Or by record voting margins when he was 22.
Messi continued a successful run for three seasons and won the FIFA Ballons d'Or thrice consecutively, which also included another unprecedented fourth victory. The 2011-12 season proved to be Messi personal best statistical campaign in which he scored the most goals at both European games and La Liga in a single season. In 2014–15, Messi broke every all-time goal-scoring record in both Champions League and La Liga, leading Barcelona to its historic second treble.
As a national player, Messi is Argentina's all-time leading goal-scorer. His wins include the FIFA World Youth Championship in 2005 where he finished the tournament with both, Golden Shoe and Golden Ball, a Gold Medal at the Summer Olympics of 2008. He is Argentina's youngest player and earned recognition for scoring in the 2006 FIFA World Cup. He also became a finalist at the 2007 Copa América. Messi became Argentina's Captain in 2014 and led his team to the finals of the 2014 World Cup, winning the Golden Ball.
Wife and Children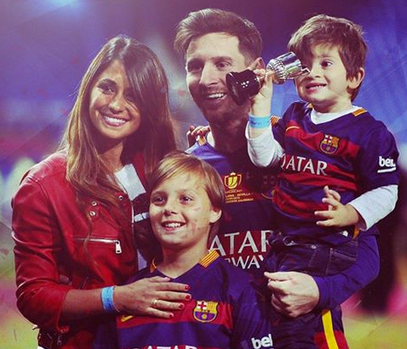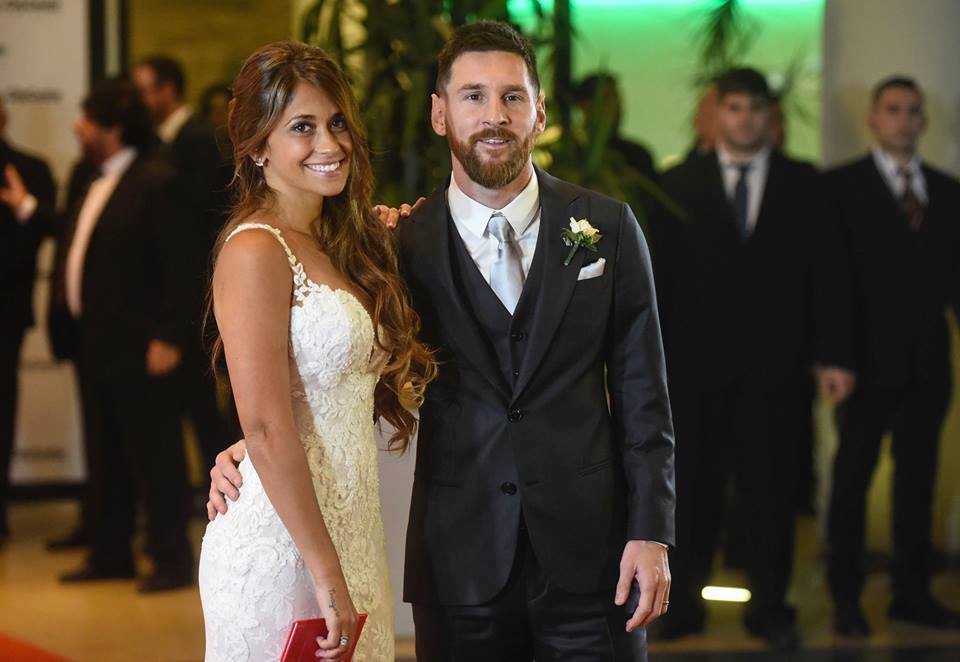 Sponsored link
At age 20, Messi entered into a relationship with Rosario native Antonella Roccuzzo. Roccuzzo is the cousin of his best-friend Lucas Scaglia and Messi knew her as a child. Messi officially announced his relationship with Roccuzzo in 2009. The couple became parents to their sons Thiago and Mateo in 2012 and 2015 respectively. They married in June 2017 in Rosario after being together for almost a decade.
Lionel Messi – House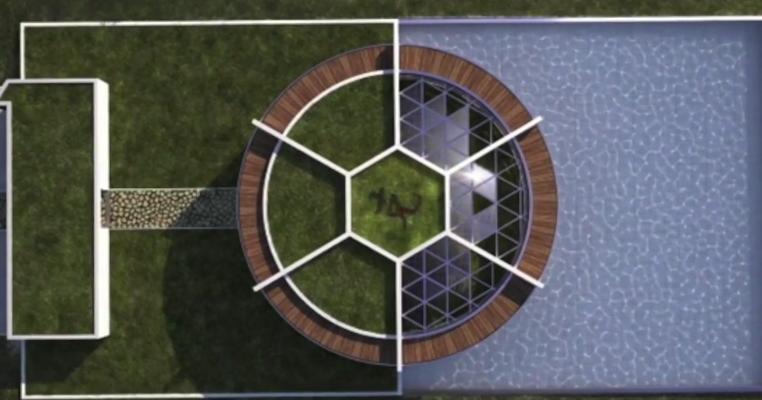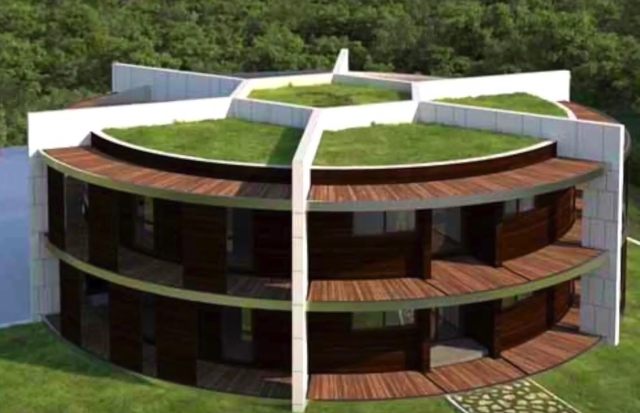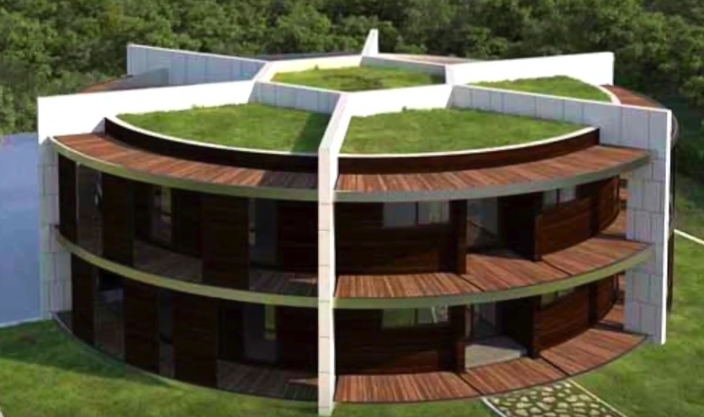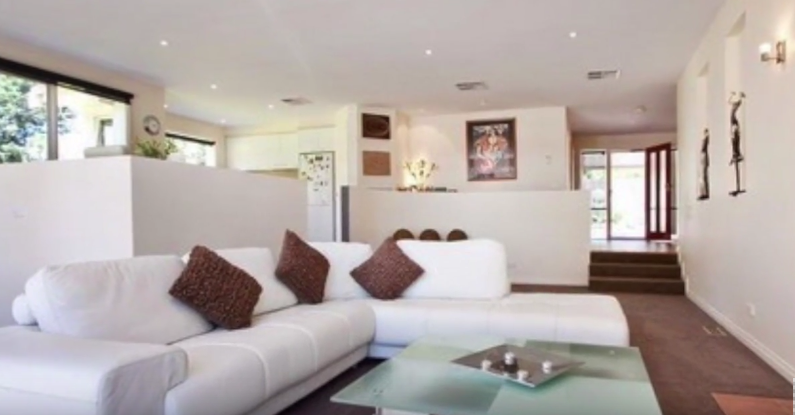 Messi employed architect Luis Garrido to design a soccer ball shaped house on a plot in the Castelldefels area, out Barcelona that overlooks the Catalan mountains and named it One- Zero Eco House. He spent 7 Million Euros to build the home on a football field-like plot that is divided into 2 halves each with an oversized swimming pool on one side and a plush lawn on the other. The soccer ball shaped house is in the centre of the two halves.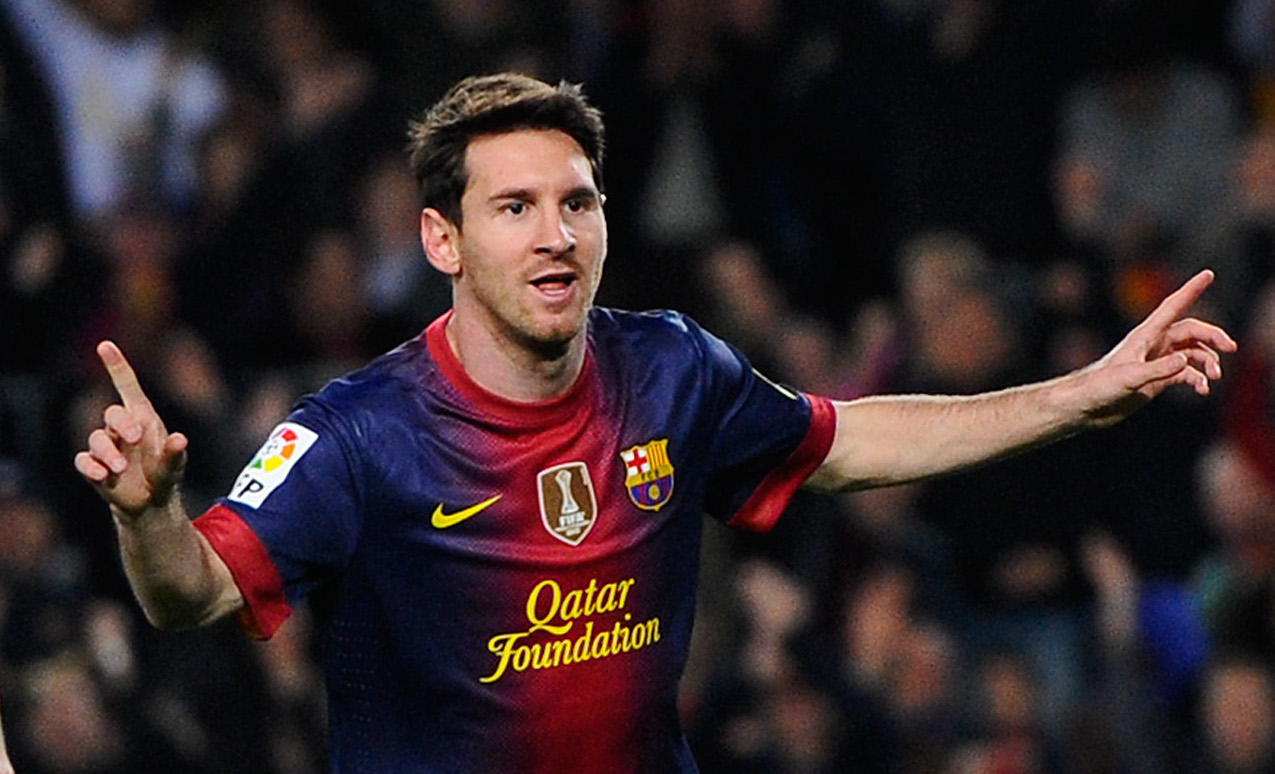 Messi – Salary and Net Worth
Messi is the second richest football player after Cristiano Ronaldo and has an estimated net worth of approximately €200 Million ($218 Million).  The 1. 70m tall ( 5 feet 7 inch) player is also the third richest athlete in the world.
Lionel Messi draws an annual salary of roughly $80 million, of which $53 million are earnings from his game and $27 million are from sponsorship tie-ups.
Sponsored link