Lester Don Holt, Jr. is an American TV anchor and journalist currently working as the host of NBC Nightly News weekday edition as well as an anchor for the program Dateline NBC.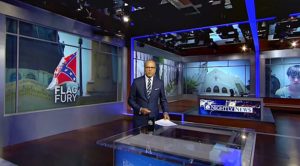 Lester Holt – Ethnicity
He bears mixed ancestry, his maternal grandparents were from Jamaica. His grandfather from mother's side was of half  Indian, half English descent.  Due to  his multiracial ethnicity and his affable nature, he finds popularity in all communities.
Sponsored link
Career
Holt began his career in journalism in 1981 as a WCBS-TV reporter in NYC. He then worked as a weekend anchor and reporter for KNXT in LA, but later returned as a weekend anchor and reporter for WCBS-TV in 1983. Lester began working for Chicago's WBBM-TV in 1986. He anchored the evening news at this station for 14 years. Additionally, he extensively reported from troubled areas around the globe such as Northern Ireland, Iraq, El Salvador, Somalia, and Haiti.
In 2000, Holt moved to MSNBC. Within 3 years he was named as a substitute anchor for Today and NBC Nightly News. After the untimely demise of David Bloom, Lester became a permanent host of the show Weekend Today. In 2007, he was appointed as the host of NBC Nightly News weekend edition. In addition to the above hosting jobs, Holt worked many roles, including as NBC Sports sports-desk reporter for 2008 Summer Olympics coverage; as host of '9/11 conspiracy theories' special by The History Channel; as Dateline on ID host; and as narrator for Sci-Fi Channel documentary about actual crystal skulls.
In Feb 2015 after the suspension of Brian Williams, Lester was named the temporary anchor for weeknight NBC Nightly News. He became a permanent host of the show in June 2015 after Williams was reassigned to MSNBC.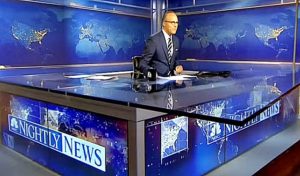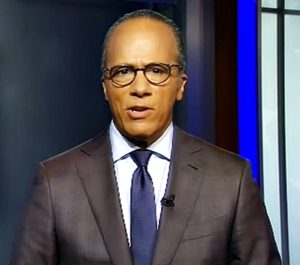 Lester Holt – Wife and Children
Holt married Carol Hagen in 1982. The couple has 2 sons, Cameron and Stefan. Lester and Carol live in Manhattan and attend NY's Manhattan Church of Christ. Though they have been married for more than 32 years,  there were reports lately that there were cracks in their marriage. However, there is no point denying that Lester Holt and his wife are among the most respected and solid couple in the TV industry.
Sponsored link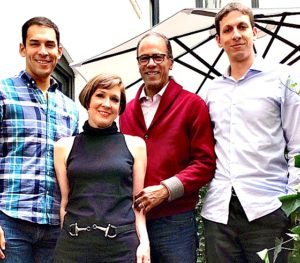 Trivia
Lester likes to play his bass guitar in free time.
Stefan Holt currently works at Chicago's WMAQ-TV NBC5 as a morning news anchor.
Lester was awarded the Robert F. Kennedy Journalism Award in 1990 for his work and journalism for the show '48 Hours: No Place Like Home' for CBS.
Lester has made many guest and cameo appearances in varied movies and TV series. He appeared in movies like 1996 Primal Fear, Harrison Ford starrer 'The Fugitive,' and in U.S. Marshals of 1998. Some of his TV show appearances include Due South's 'Red, White, or Blue' episode; Warehouse 13's 'A New Hope' episode; Early Edition's 'Fate' episode; and 30 Rock's 'Cleveland' episode.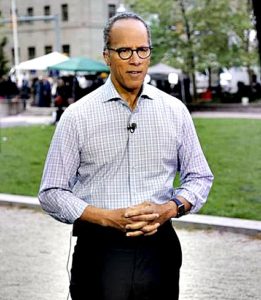 Lester Holt – Salary and Net Worth
He earns an annual salary of around $4 million and his net worth is estimated to be about $12 million.
Sponsored link