Leslie Roy Moonves is a renowned American Television business executive who serves in the capacity of the Board Chairman, the President as well as the Chief Executive Officer of the famous television corporation, the CBS Corporation in USA. Moonves previously served in the capacity of a Co-Chief Operating Officer and Co-president of Viacom, Inc., which was the CBS corporation predecessor until the two companies split in December 2005.
Moonves began his career on the business side of television after his acting career failed to take off and held positions ranging from executive to President at various American broadcasting networks including 20th Century Fox Television, Lorimar Television and Warner Brothers Television before he started serving at CBS in July 2005 where he rose in ranks. Moonves has also been serving on the board of director of ZeniMax media since the company was founded in 1999.
Early Life and Education
Moonves was born on 6 October 1949 in New York City, New York, USA as one of the three children of nurse Josephine Schleifer and her husband Herman Moonves. He was raised in a Jewish family in Valley Stream, New York along with his two siblings, brother Jonathan Moonves who is an entertainment attorney and a sister named Melissa Moonves Colon.
Sponsored link
Moonves was educated at the Valley Stream Central High School from where he graduated and moved to Lewisburg, Pennsylvania to enrol into Bucknell University. During his sophomore year at Bucknell, Moonves switched his major to Spanish from pre-med acted in some plays.  He graduated in 1971 and shifted to Manhattan, New York City to pursue an acting career, but after it did not take off, Moonves started pursuing a career in the business side of TV.
Career Rise
During the early phase of his career as an actor, Moonves made appearances in episodes of television shows like 'The Six Dollar Man', 'Cannon' and 'The Practice'. He also served as an office assistant to casting director Caro Jones. Moonves began his career in the TV business when he was put in charge of 20th Century Fox Television's first-run syndication and cable/pay programming. He was later promoted as the Vice President of short movies and mini-series division as well as of vice president of Saul Ilson Productions development. He also worked for Catalina Productions as a development executive. Moonves was next employed by Lorimar Television from 1985-1995 where he served in various positions including an executive, creative affairs head until he was named President in 1990. He then served as CEO and President of Warner Bros. Television after the two networks combined operations.
Sponsored link
Moonves began his career at CBS in July 1995 serving in the capacity of CBS Entertainment's president. He served as both CEO and President of CBS Television from 1998 to 2003 until he was named as the CBS network's CEO and chairman. Under Moonves, CBS became the most watched TV network in USA in 2003. CBS, under Moonves introduced popular shows like Survivor and CSI Franchise and featured six out of the ten most-watched TV shows in the prime-time slot in 2005's final quarter. Moonves played a significant role in bringing together the CBS owned UPN and the WB networks which led to the formation of the CW network in 2006. He was inducted into the Television Hall of Fame in 2013 and in February 2016, was named CBS chairman.
Wife

Moonves has been married twice. He was first married to Nancy Wiesenfeld from 1978 to 2004. Wiesenfeld took Moonves' last name legally upon being married. The couple separated and ultimately divorced in December 2004 citing irreconcilable differences.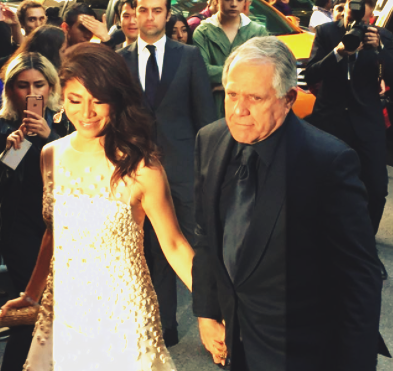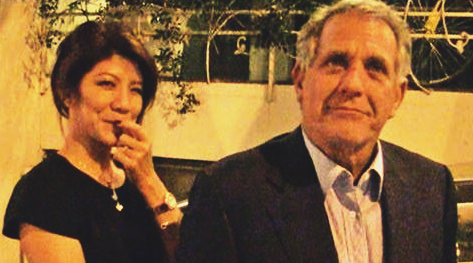 Moonves then married CBS reporter Julie Chen 23 December 2004, thirteen days after his divorce came through. The couple tied the knot in Mexico. Together, they have one child, a son named Charlie Moonves born in September 2009. The family resides in Beverly Hills, California in a home previously owned by Andy Heyward. he also owns homes in Malibu and New York City.
Leslie Moonves – Salary and Net worth
Burton draws an annual salary of approximately $69.6 Million. He has an estimated net worth of approximately of $700 Million.
House
He bought the coveted Malibu beachfront estate house from Microsoft co-founder Paul Allen for $28.8 million. It is a five bedroom house, with seven bathrooms.  Moonves is also the owner of a condo in Pacific Palisades and a palatial home in Beverly Hills.
Sponsored link