Leo Varadkar is an Irish Politician belonging to the Fine Gael Party and is the current Taoiseach or Prime Minister of Ireland. After Enda Kenny announced his retirement, Varadkar was elected the party leader on June 2, 2017 and nominated for the post of Taoiseach by Dáil Éireann on June 14, 2017. Varadkar has been a member of the parliament or 'Teachta Dála' for the west constitution of Dublin since 2007 and held the Transport, Tourism and Sport ministries from 2011-2014, the health ministry from 2014-2016 as well as the social ministry from 2016 to 2017.
Varadkar came out as the first openly gay minister of Ireland during 2015's same-s*x marriage referendum and is also Ireland's first Indian heritage Minister. Varadkar is not only the youngest Taoiseach of Ireland, but also the first from a minority ethnicity in the country to do so.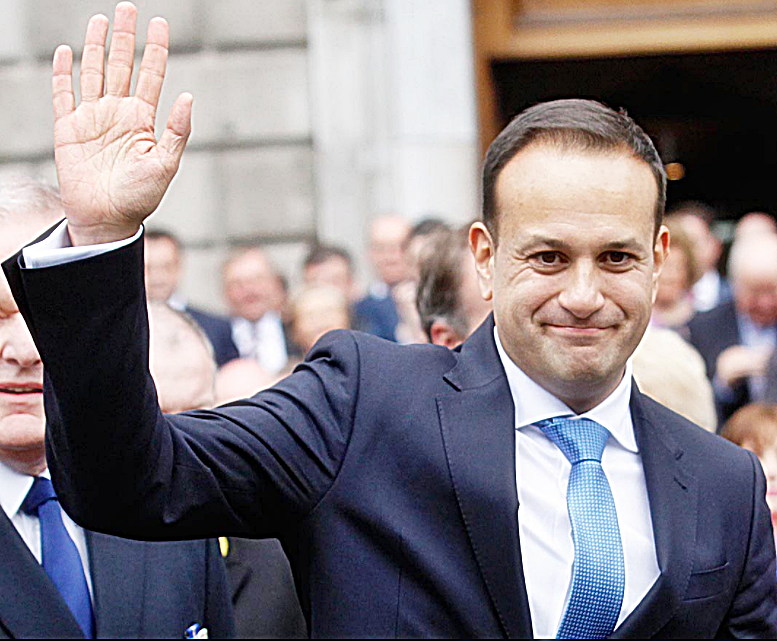 Sponsored link
Early Life and Education
Varadkar was born in Dublin, Ireland on 18 January 1979. His father, Ashok Varadkar, an Indian Hindu Doctor met his Irish born Catholic mother Miriam, a nurse working in Slough, England, in the 1960's when he moved to England. They settled in Dublin in 1973. Varadkar has two older sisters named Sophie and Sonia Varadkar.
Varadkar attended the St Francis Xavier National School, Blanchardstown and later studied at The King's Hospital, Palmerstown. It was at this time that he joined Fine Gael. Varadkar studied Medicine at Trinity College, Dublin from where he graduated in 2003 and served as a junior doctor in Connolly Hospital and St. James' Hospital. He also qualified as a general a general practitioner in the year 2010.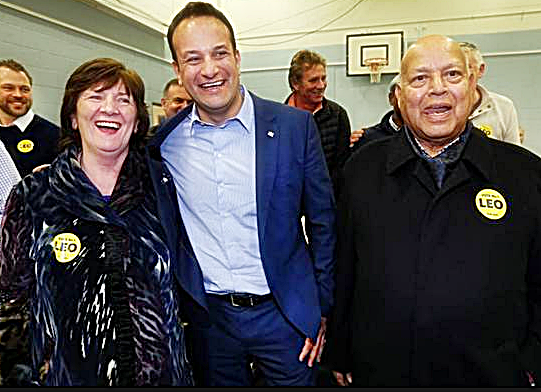 Career Rise
Varadkar was a twenty year old, second-year medical student when he first entered politics and in 2003 was co-opted to the Fingal County Council for the Castleknock area, replacing Sheila Terry. He was named the first count after winning with 4,894 votes at the local elections of 2004. Varadkar was elected to the lower house of the Parliament or 'Dáil Éireann' at the general election of 2007 and was named the spokesperson for the party's Enterprise, Trade and Employment office from 2007-2010. He re-contested the general elections in 2011 and won with 8,359 votes. From 2011-2014, Varadkar was appointed as the Minister for Transport, Tourism and Sport, after the Fine Gael party formed a coalition government along with the Labour Party and in 2014, he replaced Minister of health James Reily, and served in the position until 2016. Varadkar was appointed by Party President Enda Kenny as the Minister of Social Protection in May 2016.
Sponsored link
Varadkar contested against Simon Coveney to become Fine Gael's Taoiseach candidate. He won the premiership in June 2017, with a 57–50 vote and 47 abstentions and became the first openly gay Irish Prime Minister, who is also the youngest ever Taoiseach, and of first one of half-Indian descent. In one of his first acts as the Prime Minister, Varadkar announced that an abortion referendum would be held in the year 2018.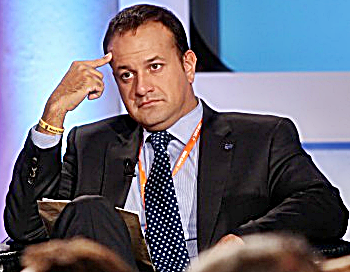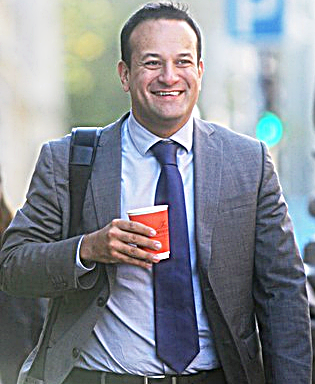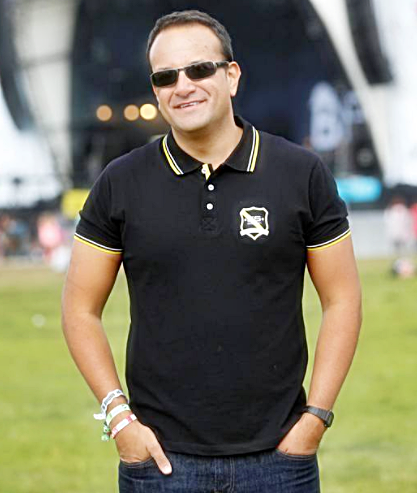 Boyfriend

Varadkar spoke about his sexual orientation and came out as gay for the first time on 18 January 2015 during an interview for RTÉ Radio, stating that "it does not define me". Varadkar is the first openly gay minister in the Irish cabinet and has been a prominent advocate of the referendum for same-sex marriage. He is in a relationship with Matthew Barrett, a doctor at Mater Misericordiae University Hospital, Dublin.
Leo Varadkar – Salary
As a Taoiseach, Varadkar draws an annual salary of €185,350 or $211990, an amount fixed for Taoiseachs since 2013
Sponsored link