Larry Ellison is an internet entrepreneur, philanthropist and a businessman from America. He serves as the Chief Technology Officer and Executive Chairman of Oracle Corporations. In 2014, he was in the Forbes magazine as the third wealthiest man in America and the 5th wealthiest man in the world.
Early Life and Background
Larry was born on 17th August, 1944 in New York City to an unwed Jewish mother, but was brought up in Chicago. His father was an Italian American US Army Air Corps pilot. He received his education from University of Illinois and University of Chicago but is not a graduate. He moved to California in the year 1966. After he had pneumonia at the age of 9-months, his mother gave him for adoption to his uncle and aunt. He never saw his mother again until he turned 48 years old.
He remembers his adoptive mother as loving and warm in comparison to his unsupportive austere and distant adoptive father. He was raised in a reform Jewish household by his adoptive parents, but remained a skeptic towards religion. His parents went to Synagogues.
Sponsored link
At the age of 22, he shifted his base to North California.
Career achievements
In the 1970s, he had a brief opportunity to work at Amdahl Corporation. He then began working at Ampex Corporations. In 1977, he established a Software Development Laboratories (SDL) with an investment of $2000 with two partners. $1,200 of the entire amount, was his own money. In 1979, the company renamed itself to Relational Software Inc. and officially became Oracle Systems Corporations in 1982.
Because of losing a lot of money, Oracle laid off approximately 10% of its workforce (nearly 400 people). This happened due to the upfront marketing strategy that resulted in bankruptcy of the company. During this time, the salespersons urged people to buy large amount of software all in once.
Informix became the biggest enemy company of Oracle in 1994. The intense battle between Ellison and Informix CEO Phil white was big front page news at that time. Larry Ellison later went on to become the Director of Apple Computers after Steve Jobs came back to the company. Ellison resigned as the director of Apple stating that he had schedule problems. He exit the company in 2002.
Oracle's acquisition of Sun Microsystems was approved by European Union in 2010.  So ubiquitous is Oracle's contribution that if you have a mobile phone or a computer, you are already using Oracle as a service in the form of online payments. In 2014, he stepped down from his role as the CEO of Oracle Corporation, making Mark Hurd and Safra Catz, co-CEOS. He continues as the CTO and executive chairman of the company.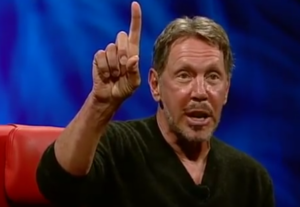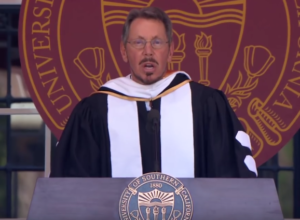 Ex Wives
Larry Ellison had been divorced 4 times. Adda Quinn, Nancy Wheeler Jenkins, Barbara Boothe and Melanie Craft are the names of his ex-wives. He has two children David and Megan Ellison.
Larry Ellison – Girlfriend
He has a girlfriend in the form of Nikita Kahn. She is a Czech model who has also acted in a few movies like Catch.44. Larry Ellison also owns a restaurant in Malibu, which he has named after his girlfriend, Nikita.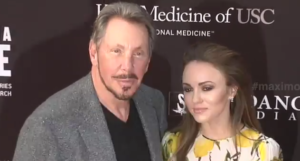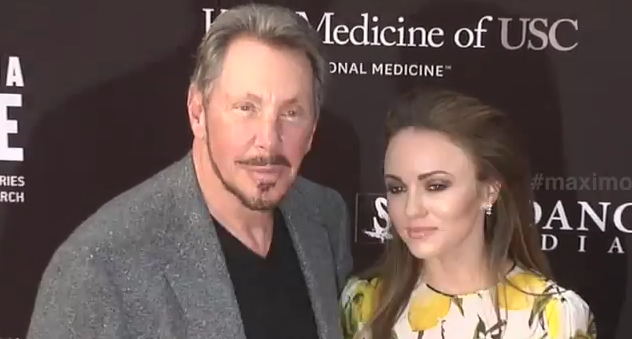 Sponsored link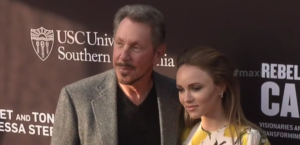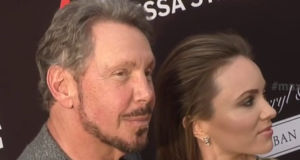 Larry Ellison – Net Worth
Larry Ellison has an estimated net worth of $50.2 billion.  He is the 7th richest person in the world and the 5th richest person in the United States. Larry Ellison is also the second richest person in the tech industry.
Philanthropy
He has donated  close to 1 percent of his wealth to charity. He has also signed 'The Giving Pledge', which means when  he feels like or post his death, he would have a maximum part of his wealth, attributed to social causes.
House
Larry currently resides at home that costs $110 million.  It is situated in Woodside, California and is designed after a Japanese architecture on a man-made 2.3 acres lake.
Ellison also purchased 12 properties in California which is worth $180 million. He had spent $65 million on residential transaction. In 2012, he had purchased the Astor's Beechwood mansion in Rhode Island for reportedly $10.5 million. Larry also owns a tennis garden and several aircrafts.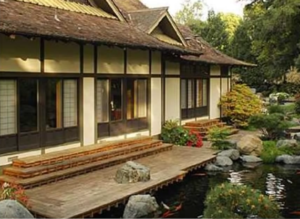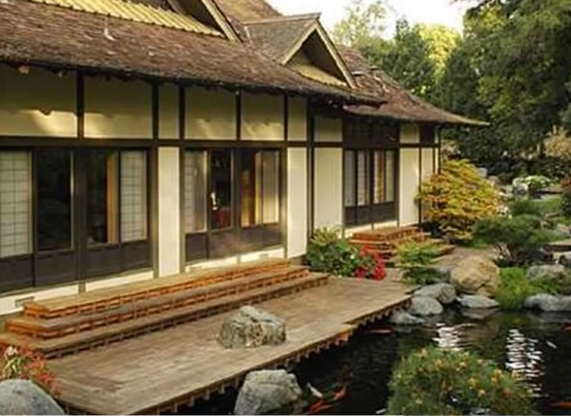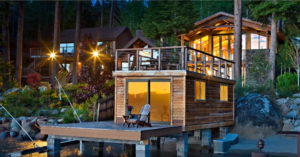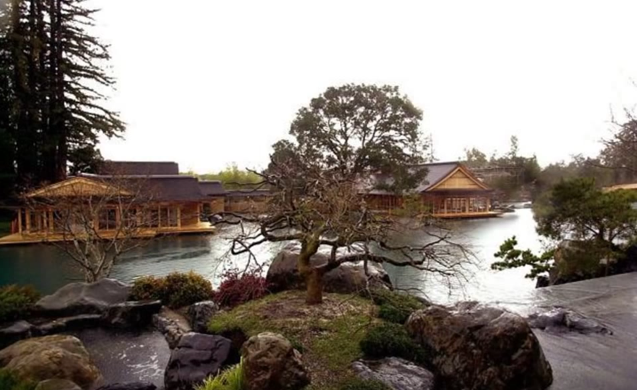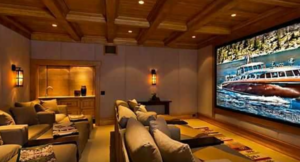 Sponsored link