Kobe Bean Bryant, a professional American basketball player, had a career of 20-years with Los Angeles Lakers of National Basketball Association (NBA). From high school, he took a direct entrance in NBA and won five NBA championships. Bryant is a 15 time member of the All-NBA Team, an 18 time all-star, and 12 time member of the All-defense team.
Early life and background
Born on 23rd August, 1978, in Philadelphia, Pennsylvania, Bryant is the youngest sibling amongst the three of them. His parents Joe Bryant (former NBA player) and Pamela Cox Bryant raised him under a Roman Catholic religion. Bryant completed his high school from Lower Merion High School, Ardmore, in Philadelphia and won a lot of awards because of his great basketball skills.  He had achieved a SAT score of 1080, but never visited any campus, in which he could easily get admitted in.
He was just six years old when his father left the NBA. They moved to Rieti, Italy and continued playing professional basketball. He started playing basketball at the age of 3, and chose his favorite team the Lakers. Apart from basketball, he also loved playing soccer and learnt that game at an early age. Joe Bryant's retirement from basketball, in 1991, made the whole family shift to the US again.
Sponsored link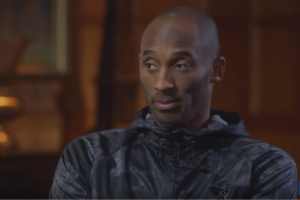 Career
Bryant was picked as the 13th overall draft picked by Charlotte Hornets in 1996. He debuted in the Summer Pro League in Long Beach, California, making a score of 25 points. 1996-97 was the period he became the youngest player to play for the NBA and the youngest NBA starter ever. In 1997, he took part in the Slam Dunk Contest and won it. 1998-99 was the time he was marked as the premiere guard in the league. Bryant became a fortunate student of Coach Phil Jackson in 1999.
The career of the 1.98 meter (6 foot 6 inch)  tall NBA sensation was sidelined due to injuries and a sexual assault case in the following years. In 2007, he became the youngest player to gain 20,000 points against New York Knicks. On 2011, he was fined for gay slur at a referee. He underwent knee surgery but still managed to play well for his team. After the beginning of the 20th season, Bryant announced his retirement after that season finishes. He is the youngest player to reach 30,000 points in the history of this league.
Career Stats
Points     33,643 (25.0 ppg)
Rebounds -7,047 (5.2 rpg)
Assists -6,306 (4.7 apg)
Kobe Bryant – Wife

In 1999, Bryant (21 years) and Vanessa Laine  (17 years) met each other at a music recording building. They got engaged within 6 months, that is, on May 2000. None of Bryant's family members and the professional contacts arrived for the marriage that took place on April 2001 because of several reasons. His parents were upset for a couple of years, about him getting married so early and not with an African-American girl. They have 2 daughters.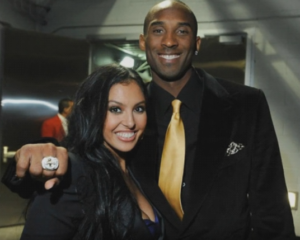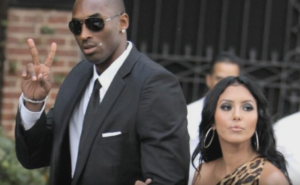 Controversy
On 2003, he faced an arrest in Colorado in connection with a physical assault filed against him by a 19-year old hotel employee. He later apologized for it.
Sponsored link
Kobe Bryant – Salary and Net Worth
During his playing years, Kobe Bryant's salary was $24.25 million per year. In 2014, he had signed a 2-year contract for $48.5 million. He is the second highest player in NBA history.
His net worth is an enviable $680 million which include $323 as career earning and the rest are through endorsements.
House
He owns 3 properties in Orange County, the total cost is around $18 million.  He bought one of them with a private lagoon, in 2001 for a cost of 13.5 million dollars. The 14000 sq. ft. home is now up on sale.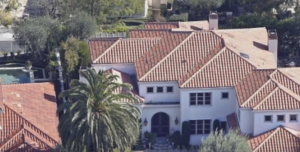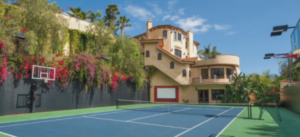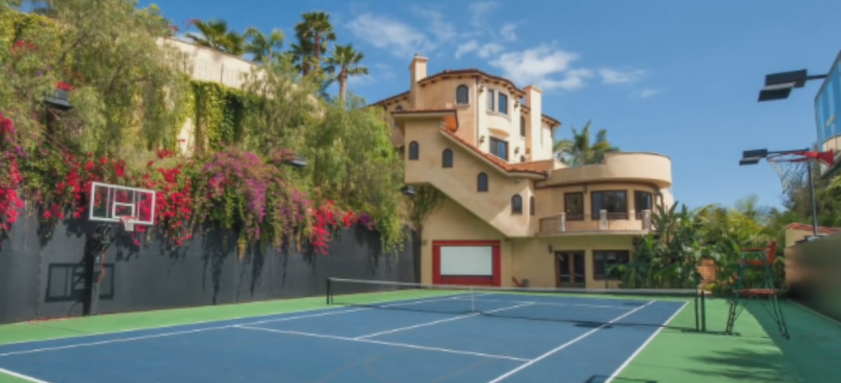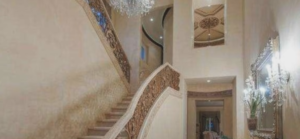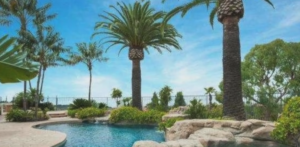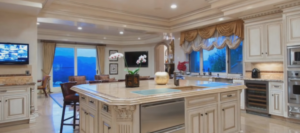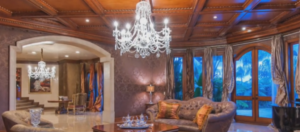 Sponsored link