Vladimir Vladimirovich Putin is a Russian political figure who currently serves as the President of Russia, after assuming office in May 2012. He also served in the same position, holding office from 2000 to 2008. Additionally, Putin has served as the Prime Minister of Russia from 1999 to 2000 and again from 2008 to 2014. He was named the United Russia Party Chairman during his second term as Russia's Prime Minister. Putin served as a Foreign Intelligence Officer for KGB for 16 years and rose to the rank 'Lieutenant Colonel' upon retirement in 1991, after which he entered politics.
Putin served under President Boris Yeltsin's administration and became the acting President in December 1999, following Yeltsin's resignation and went on to win the 2000 Presidential election. He was re-elected in 2004. Putin's first presidency resulted in the growth of Russian economy for a period of eight years. During Dmitry Medvedev's term as President, when Putin was Prime Minister, their period in power was labelled as "tandemocracy". In 2016, Putin was accused of interfering in the United States Presidential election by launching a campaign against Democratic nominee Hillary Clinton.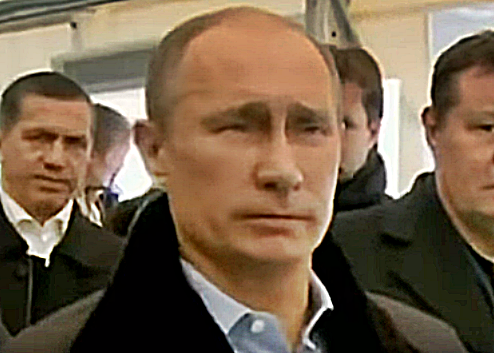 Sponsored link
Early Life and Education
Putin was born in Leningrad, Russian SFSR, Soviet Union, (Saint Petersburg presently) on 7 October 1952 as the youngest of the three children born to factory worker Maria Ivanovna Shelomova and Soviet Navy conscript Vladimir Spiridonovich Putin, who served in the submarine fleet. Prior to his birth, Putin lost his two older brother; Viktor and Albert with the former dying in infancy and the latter due to diphtheria when Leningrad was under siege in the Second World War. Putin lost a lot of family members in the war including his maternal grandmother and a few uncles.
Putin began attending School No. 193 at Baskov Lane, close to his home in September 1960. He stared training for Judo and Sambo at age 12 and holds a black belt in Juso as well as a Sambo national master of sports. Putin studied German as a second language at Saint Petersburg High School 281. Putin attended Saint Petersburg State University in 1970 and graduated with a law degree in 1975 and also joined the Soviet Union Communist Party. His business law professor Anatoly Sobchak served as a major influence in his career.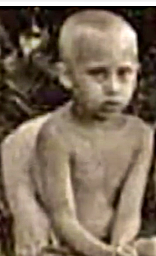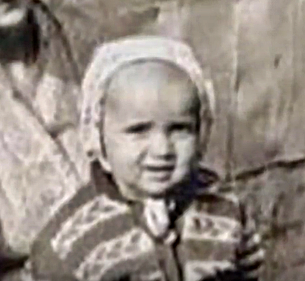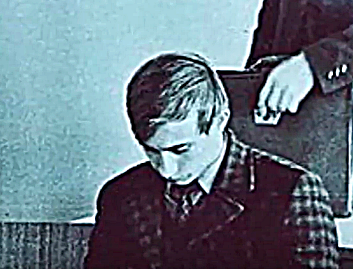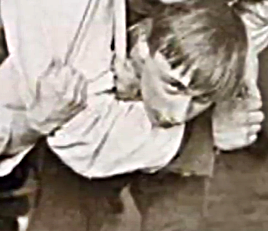 Career Rise
Putin became a member of the KGB (Komitet Gosudarstvennoy Bezopasnosti), the government run intelligence agency after graduating law school. He received his training from KGB School No. 1 in Moscow in the first few years of the 1980's and even worked for the agency's Directorate Secretariat. From 1985-1990, Putin lived in Dresden city in East Germany, where he operated as an undercover agent. He was promoted to the rank of lieutenant colonel and later was named as the senior assistant to the department head in the Intelligence office. Putin moved back to Leningrad in 1990 and in 1991, was named the Chairman of the Committee for International Relations at the St. Petersburg City Hall. He resigned from his position at KGB after joining City Hall.
Putin moved to Moscow in 1996 and in 1997 became the Deputy Chief of Staff and the Main Control Directorate Chief of the Presidential Executive Office. In 1998, Putin was promoted to First Deputy Chief of Staff while he also joined office in the capacity of Federal Security Service Director. Putin, in 1999, was named Russian Prime Minister by Boris Yeltsin, who was serving as the President. Yeltsin, stepped down as President and named Putin as his successor. Putin became the Russian President for his first term in March 2000 and went on to serve in the office until the end of his second term in 2008. He was named as Prime Minister by President Dmitry Medvedev who succeeded him. From March 2012, Putin started serving in his third term as President, which has since been extended to a 6 year term as opposed to the previous 4 year team and continues to serve in the role.
Sponsored link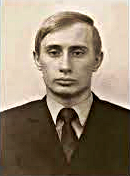 Vladimir Putin – Wife

Putin dated and later married Lyudmila Shkrebneva in July 1983. The couple lived in East Germany for a period of five years from 1985 to 1990. Together they have two children; daughters named Mariya Putina born in Leningrad in April 1985 and Yekaterina Putina, born in Dresden, East Germany in 1986. Putin and his wife split after thirty years of togetherness, allegedly due to Putin's rumoured affairs. Putin announced the end of their marriage in 2013. The couple divorced officially in April 2014.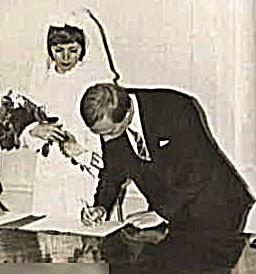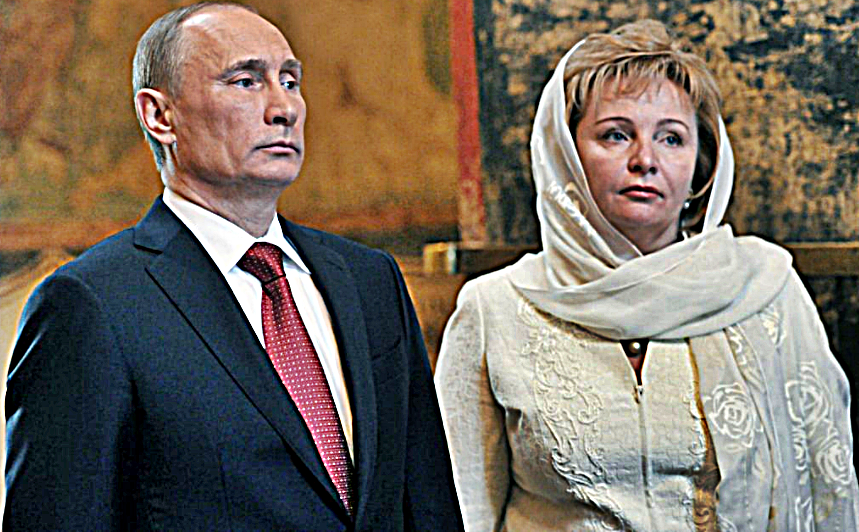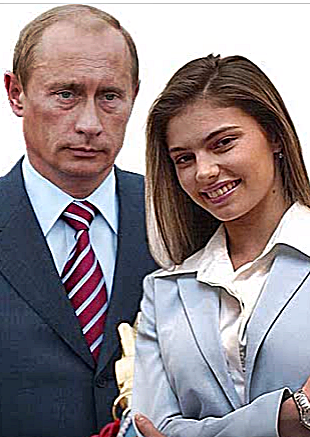 Trivia
The capital city of Chechnya in Gronzy, Russia has a street named Vladimir Putin Avenue, after Putin. There is also a peak in the Tian Shan Mountains that has been named Vladimir Putin Peak.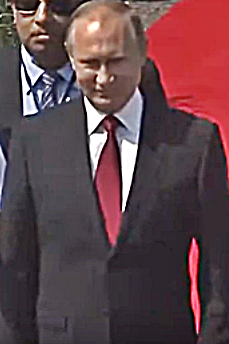 House
As the President and the Prime Minister of Russia, Putin has lived in several official residences across the country including the Moscow Kremlin, the White House in Moscow, Novo-Ogaryovo in Moscow Oblast, Gorki-9 near Moscow, Dolgiye Borody in Novgorod Oblast, Bocharov Ruchey and Riviera in Sochi with 12 such official residences being built during the 12 years he was in power, as alleged by his critics.
After retiring from Germany, Putin build a Dacha or a seasonal home near Lake Komsomolskoye, Solovyovka in the Priozersky District of Leningrad Oblast, close to St, Petersburg which burned down in 1996. He re-built an identical one in the same year with the help of seven friends. Putin also commissioned the building of a massive Italianate-style mansion known as "Putin's Palace" in the media, costing US$1 billion. The mansion is allegedly built on government land and features 3 helipads on a huge plot of land with a private road.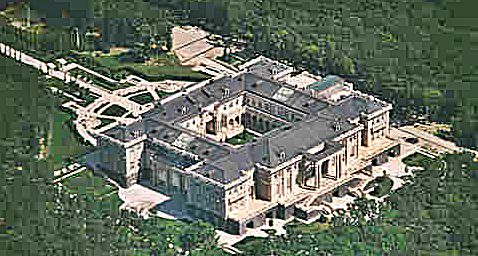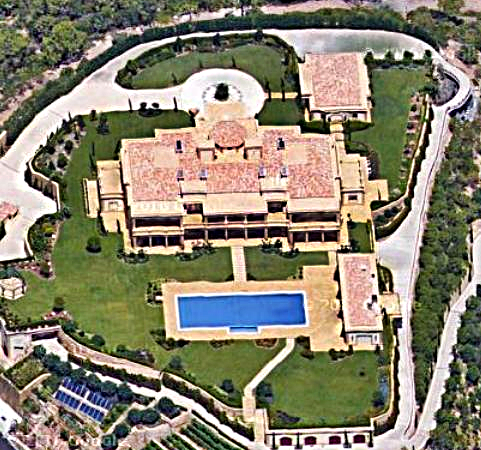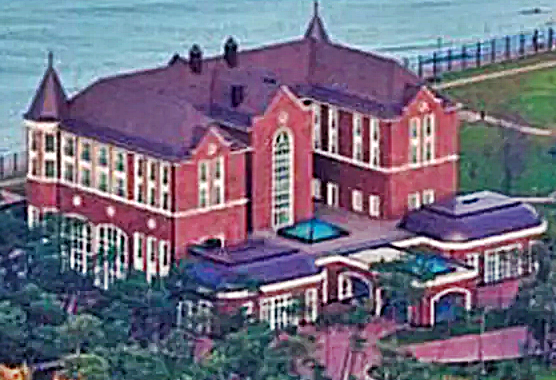 Vladimir Putin – Salary and Net Worth
Putin draws an annual salary of 306,000 rubles i.e. $114,000 USD per annum. He has an estimated net worth of approximately $70 billion USD.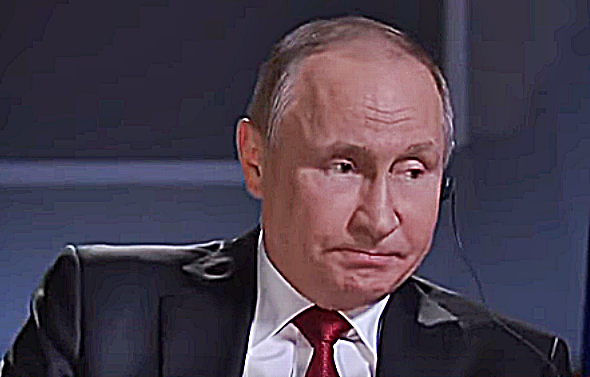 Sponsored link