If you are making a list of the most celebrated cricketers of all times, the name of Virender Sehwag will appear among the top stars. This former Indian cricket star was known for playing big strokes and has won many matches for the country.
Though he was a right-handed batsman, he was often used by the captain for getting a few wickets. He was also somewhat successful with the ball as a right-arm bowler, who has mastered the skills of off-spin.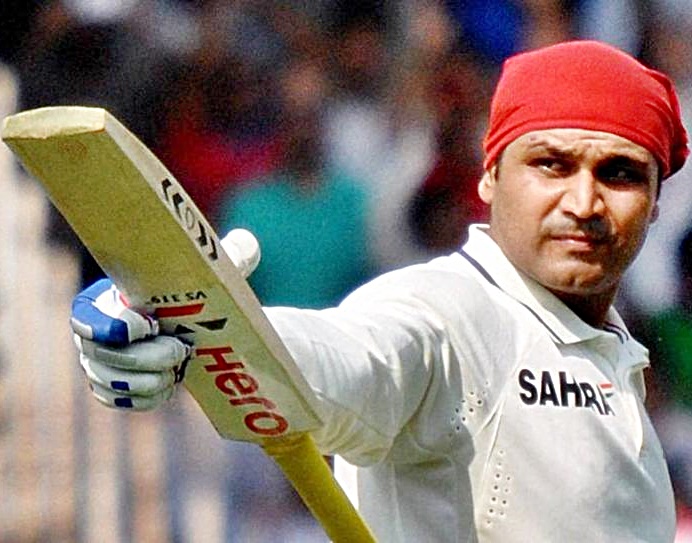 Sponsored link
Early Life and Education
Virender Sehwag was born in a big joint family, who are based in the state of Haryana. He was born to Krishan Sehwag (father), a grain merchant; and Krishna Sehwag (mother) on the 20th of October 1978. He was the couple's third child and has a younger brother. His father was a grain merchant. Sehwag is based in New Delhi. The names of his other siblings are Anju, Manju, and Vinod. According to his father, the interests of the boy in cricket grew as he gifted him small bat at the tender age of seven months.
Virender Sehwag received his early education from Arora Vidya School, which is located in Delhi. For completion of his higher education, he was enrolled at the prestigious Jamia Milia Islamia College.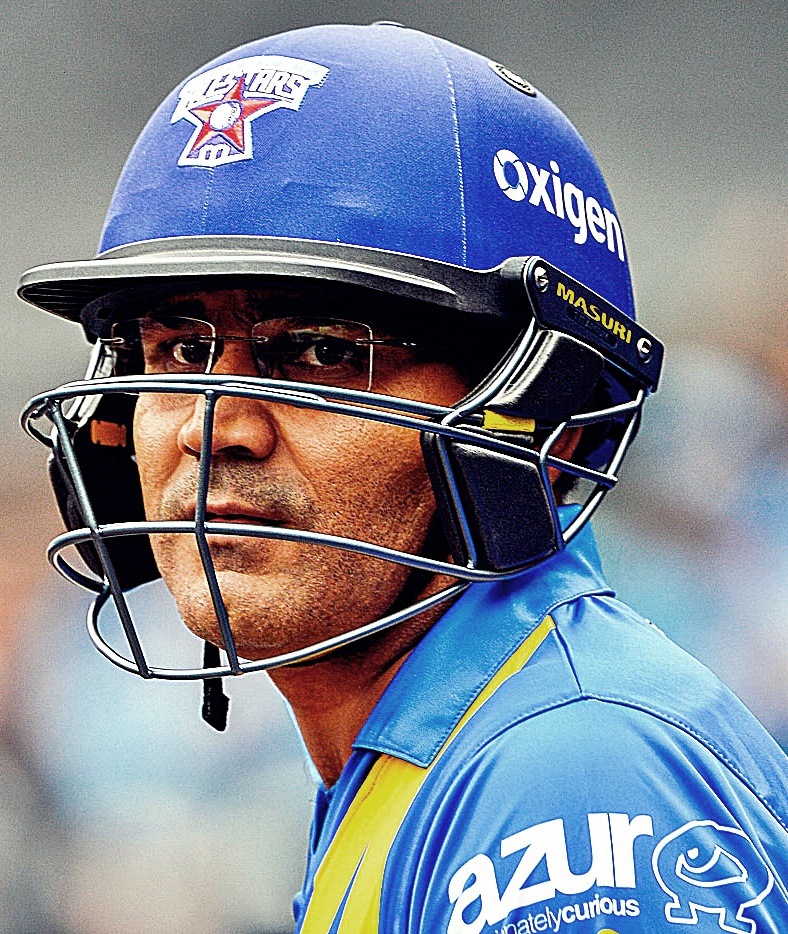 Virender Sehwag – wife
Sehwag got married on April 2004 to Aarti Ahlawat. The whole event was hosted by the then Union Minister of Law, Arun Jaitley. Aryavir, their elder son, was born on 18th October 2007 and Vedant, their younger son was born in 2010.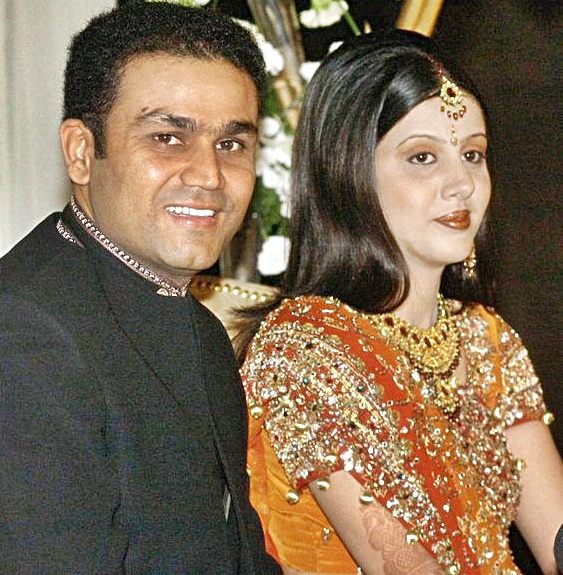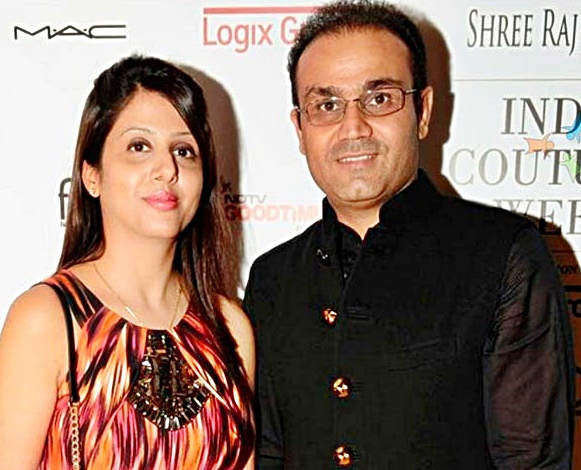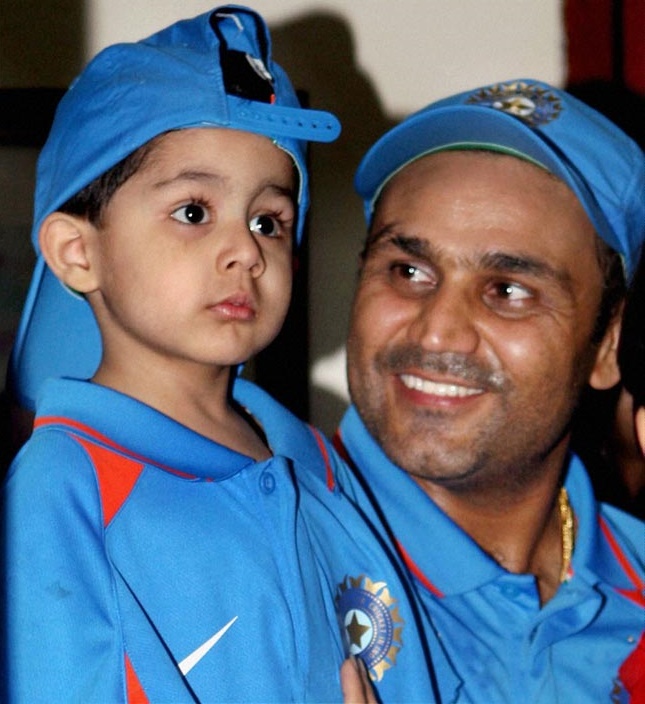 Sponsored link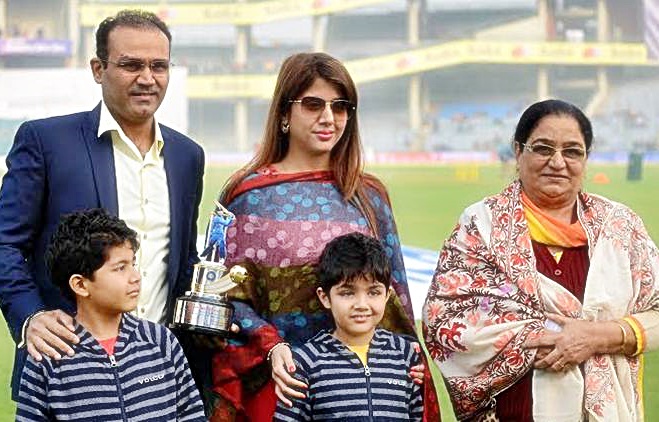 Career
Virender Sehwag started playing international one-day cricket in the year 1999.  It was in the year 2001 that he joined the test team by proving his metal. He was a professional cricket player. He was an opening batsman and had accompanied Sachin Tendulkar on the path of victory of the team many times. He holds the record for making the highest (319) score in Test Cricket. He was the second Indian to score a triple century but was the fastest player to do so, in just 300 off 278 balls. He was the first Indian to score the fastest century off just 60 balls.  He is also one of the two players in the world (as on 2017) to score a double century in ODI and a triple-century in Test Cricket, apart from Chris Gayle.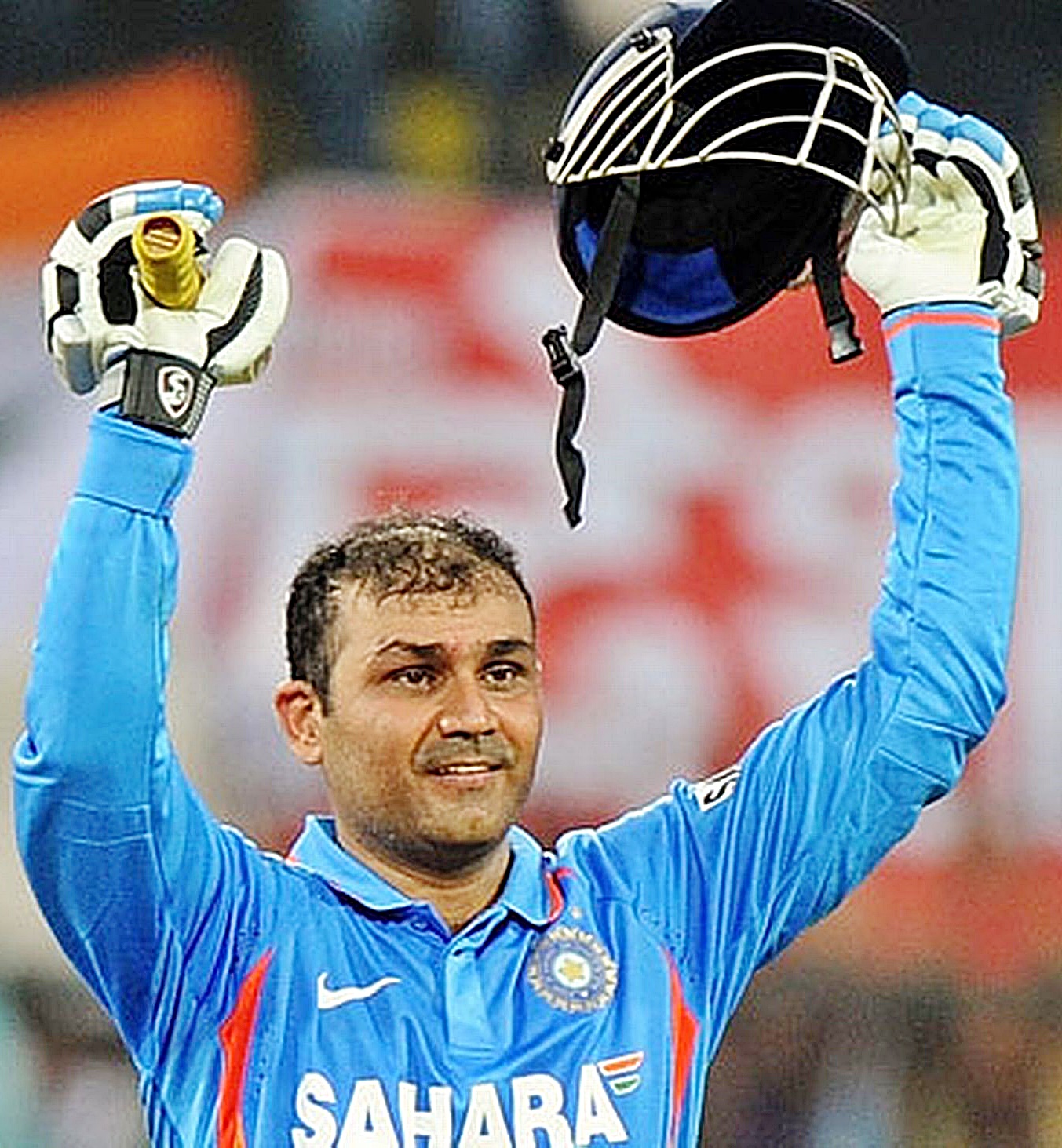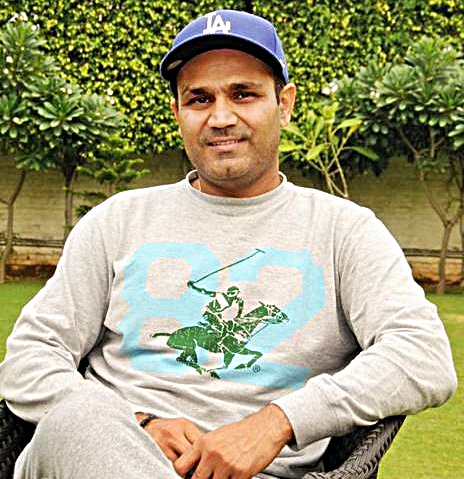 Trivia
Sehwag has been nicknamed Viru and the" Nawab of Najafgarh" by his fans. He has opened cricket training schools for training the future generation of Indian cricket. Recently he has been appointed as the mentor of the Kings XI Punjab in the IPL league. He has also taken up commentary after his retirement from international cricket. Of late, Virender Sehwag has carved a niche in the social media world for his witty status updates an comments on Twitter and Facebook.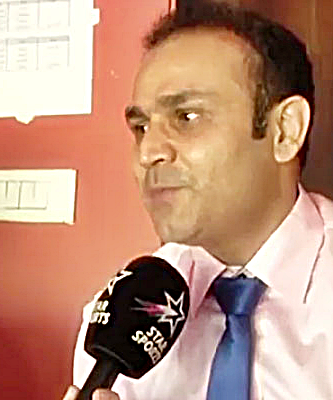 Virender Sehwag – Net Worth and Salary
The net worth of Sehwag amounts to $40 Million, and he used to get a salary that was equal to $3.5 million.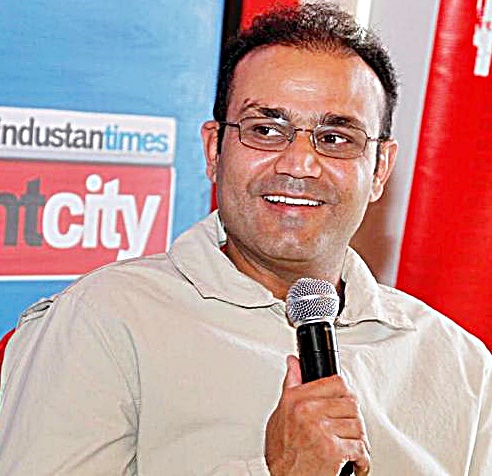 Sponsored link