Ram Nath Kovind is an Indian Politician, a Member of the Parliament in India since 1994 and the current Governor of the Indian State of Bihar, a position that was awarded to him by Pranab Mukherjee, the President of India. Prior to a career in politics, Kovind served as an advocate and practiced law at both the Delhi High Court as well as the Supreme Court of India until 1993.
Kovind found a following in the capacity of a Dalit Leader. He has also held the title of being the President of the BJP's Dalit Morcha from the years 1998-2001, as well as the President of the All India Koli Samaj. Kovind also served as BJP's National Spokesperson. He came into the limelight after he was announced as the Presidential candidate of the Bharatiya Janata Party (BJP) by Amit Shah, the President of the BJP, on June 19, 2017.
Early Life and Education
Kovind was born on 1 October 1945 in his hometown of Paraunkh, in the Dehat District of Kanpur, Uttar Pradesh in an agricultural family to Kalwati, a homemaker and Maikulal, a practitioner of Ayurveda. He has 7 siblings; 4 brothers and 3 sisters. A Dalit by birth, Kovind has always striven to work for the rights of the members of his community and regards Dr. B. R. Ambedkar as his idol.
Sponsored link
Kovind attended and graduated from Kanpur University, Uttar Pradesh, India with a Bachelors Degree in Commerce. After graduating from the University, Kovind prepared for his Civil Service Examination but was successful only on his third attempt. Instead of being selected into the Indian Administrative Service (IAS) as per his aspiration, he was selected into Allied Service, due to which he dropped out. Kovind then went on to earn a Bachelor of Law (LLB) Degree from Kanpur University.
Career Rise
Kovind started a career in politics in 1994 after being elected as a Member of the Rajya Sabha in 1994 from Uttar Pradesh, a position he held for 2 consecutive terms and a period of 12 years, until 2006. As an M.P., Kovind was named a member on several significant parliamentary committees like Welfare of Scheduled Castes/Tribes, Home Affairs, Social Justice and Empowerment, Law and Justice and was also named the Chairman of the Rajya Sabha House Committee.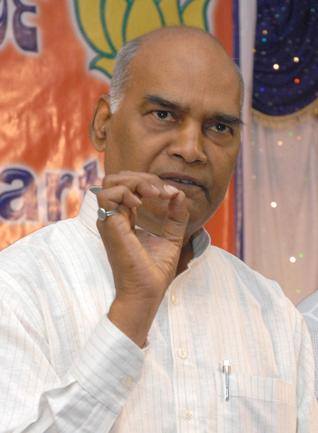 He was also a board member of the Dr. B.R Ambedkar University, Lucknow and is currently on the Board of Governors at IIM, Kolkata. Kovind has also been represented India at the United Nations Forums and addressed the UN general Assembly in 2002.
Ram Nath Kovind – Wife

Sponsored link
Kovind married his wife Savita Kovind in May 1974. Together the couple have two children, a son named Prashant Kumar and a daughter named Swati. Kovind is said have a clean track record with no instances of nepotism or corruption ever reported. As per a news report, Kovind is said to have denied favours to members of his family and has encouraged them to achieve things on their own merit.
Kovind is greatly influenced by Atal Bihari Vajpayee and Narendra Modi (Former and Current Prime Ministers of India) respectively.
Contributions
Kovind has worked tirelessly for the rights of members of Scheduled castes and Scheduled tribes in India. He has also fought for the rights of members of Other Backward Classes and  minorities. Besides this, Kovind ia also a pioneer of education and related infrastructure and strove to have better amenities for students in the rural areas by constructing schools in both UP and Uttarakhand. He used his education as an advocate to provide free legal aid to the weaker sections of society. Kovind was appointed the Governor of Bihar in 2015 and is often praised for his work.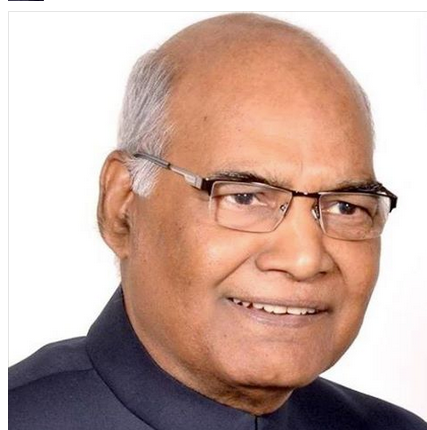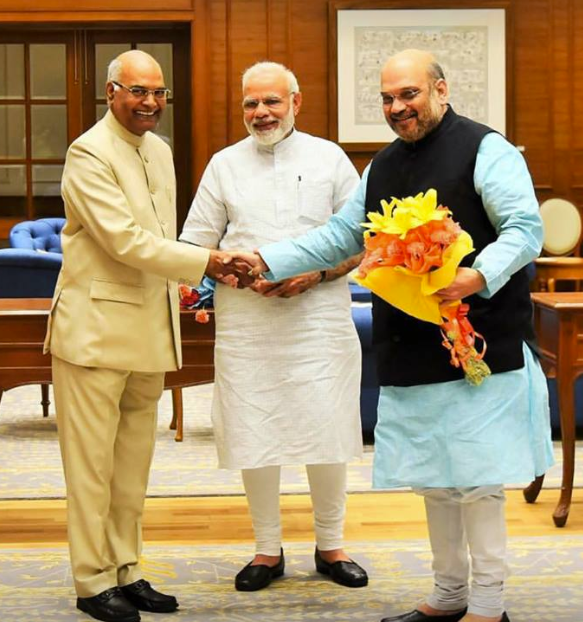 Ram Nath Kovind – Salary
Kovind currently draws a monthly salary of INR 110,000 plus extra allowances fixed for Governors. If elected president, he is set to receive a salary in the range of INR 150,000 to 500,000 per month
House
The President of India lives in Rashtrapati Bhavan, (presidential residence); it is the official residence of the POI.  While the main building has two rooms, there are guest rooms, offices and gardens, stables etc sprawling across 320 acre. The Rashtrapati Bhavan is one of the largest residences in the world, for a head of state.
Sponsored link