Omarion is a popular American singer, songwriter, dancer and actor. He is best known as the lead singer of B2K band. This group has achieved many successes. However, some singles like 'Bump, Bump, Bump' standout in the array of hits. This single reached the number one spot of Billboard Hot 100.
The group, however, did not last for a long time. Once B2K broken up, Omarion continued with his solo music career. In 2005, he released his first solo album called – O. This album received Grammy award nomination.
He released his second album 21 in the year of 2006. This album contains his biggest hit Ice Box. This single has reached the top 20 spot in the Billboard Hot 100. The third album Ollusion was released in the year of 2010. 'I Get It In' is the lead single of this album. 'Sex Playlist' is his fourth album. He released it in the year of 2015. The album featured the hit single 'Post to Be'. The single has also reached the top 20 spot of 100 Hot single chart.
Sponsored link
Omarion is not only a talented singer but an accomplished actor as well. He has appeared in some movies including, You Got Served, Somebody Help Me, Fat Albert and The Proud Family Movie.
Early Life
Omarion is born on November 12, 1984, in California. He grew up in a family of seven children. Omarion is the oldest one. He played football at school. He was famous for his unusual dance moves.
He dropped out of school early. However, he did not stop performing even after that. He worked on Kellogg commercial before making it to the music business. Also, he did cameos in a music video called Before Dark. Later he gained fame from B2K group. It helped him create the foundation for his solo music career. His younger brother O'Ryan is into music business too.
Career
Omarion appeared in some movies in early 2004 among, which the most notable one is 'You Got Served'. The plot of the movie is based on a hip hop dance group that performs in underground dance shows. In the same year his another movie called 'Fat Albert' released. In this movie Omarion played the role of a school bully.
Sponsored link
One year later, Omarion's first music album O was released. The first single of the album was O. The song hit the number 27 spot on Billboard Hot 100. The second single of the album Touch hit the number 94 spot.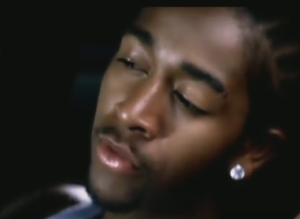 On 2006, his second album 21 was released. Ice Box is the most famous single of the album. It hit the number 12 spot on Billboard Hot 100. It is the most successful single of Omarion's career till date.
On 2007, once again Omarion decided to display his acting talent. He was featured in Somebody Help Me. This thriller was aired on the day of Halloween.
His fourth music album is Sex Playlist which was released on December 2nd 2014.
Girlfriend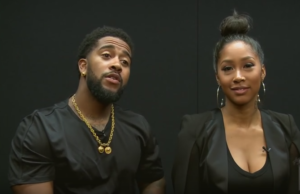 The 1.68 meter tall Omarion dated Jennifer Nichole Freeman from 2003 to 2005. He has a son with his girlfriend Apryl Jones. On Sept 2015, Omarion declared that his Apryl was pregnant. The couple was blessed with a daughter on March 2016.
Omarion – Net Worth
According to a report Omarion's current net worth is $8 million.
Sponsored link