Navjot Singh Sidhu is a former Indian Cricketer, a commentator, a motivator, an entertainer and also a Member of Parliament from Amritsar between 2004 to 2014.
Sidhu played for the Indian team from 1983 to 1999. He took up commentary as his career after retiring from International Cricket. Other than that Sidhu is also an entertainer, in 2016, he became a permanent guest on the renowned comedy show of Sony Entertainment known as 'The Kapil Sharma Show'. He was also the permanent guest on 'Comedy Nights with Kapil' shown on Colors TV from June 22, 2013 to January 24, 2016.
Sidhu has also participated as a contestant in 'Bigg Boss 6'.
Sponsored link
Early life and background
Sidhu was born on 20th October 1963, in Patiala in a Jat Sikh family. His father Sardar Bhagwant Singh Sidhu wanted his son to reach the top spot in International cricket.
Career highlights
Sidhu debuted against West Indies in 1983. After much criticism, Sidhu was given another chance in the 1987's World Cup. Sidhu did not crumble under the harsh criticism, in fact he came back with a vengeance and slammed his critics with 5 fifties in a row. With his flawless performance he managed to awe all the critics and turned their opinion from "Strokeless Wonder to Palm-Grove hitter". There was no looking back for Sidhu, he scored his first one-day century against Pakistan in 1989.
Sidhus hit his only Test Double Century against West Indies in 1997. His immense stamina made him last for 11 hours in this innings; he went on to score his career best of 201 in Test Cricket.
In 1999, December, Sidhu took the decision to bid adieu to all forms of cricket. To his credit, he has scored over 7000 international runs, which includes 27 First-Class centuries in his 18-year career.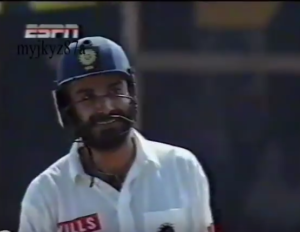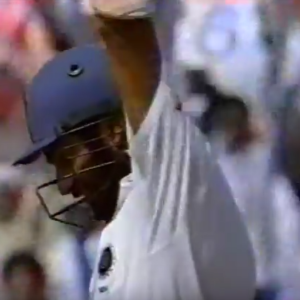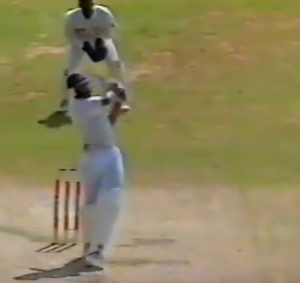 Cricket Commentary
Two years later, in 2001, Sidhu started his career in the commentary box when India was touring Sri Lanka. Sidhu again grabbed attention with his one-liners which were unique in style and came to be known as 'Sidhuism'.
Sidhu is known for his ill temper as well, he was fired from ESPN-Star for swearing on air, but he was brought back again in 2012. He has also appeared in various News Channels as 'Cricket Analyst'.
In 2004, Sidhu stepped in politics when won on a BJP ticket from Amritsar seat in the General elections. Since Sidhu is quite familiar to controversies, he had to resign from his position due to a homicide case against him. In 2009 general election, he defeated Om Prakash Soni kept the Amritsar seat.
TV and Movie Career
Sidhu's way of speaking earned him huge attention and he was welcomed in the entertainment industry. He participated in the popular show 'Bigg Boss 6' although he pulled out later on stating political engagement as the reason. His acting in 'Mera Pind', where he played the role of an NRI, was applauded by film critics, the film was release in 2008.
In 2013, Sidhu first appeared in 'Comedy Nights with Kapil', later in 2016, Sidhu was made a permanent guest on the 2nd season entitled as 'The Kapil Sharma Show'.
Controversy
Sidhu is quite familiar to controversies, in 1988, he was arrested for attacking and murdering 50-year-old Gurnam Singh, along with his friend Bhupinder Singh Sandhu Sidhu. Apparently this happened due to a case of road rage. Gurnam had overtaken Sidhu's car. The then-25-year-old Sidhu and his friend had reportedly beaten Gurnam due to which he had a heart-atack and died.  Sidhu refuted the charge against him and claimed that he was innocent.
Jaswinder Singh, the nephew of Gurnam Singh was ready to testify in Supreme Court of India, claiming that he was the witness to the crime. In 2008, Sidhu was found guilty and was given a three-year imprisonment for the homicide case.
Sponsored link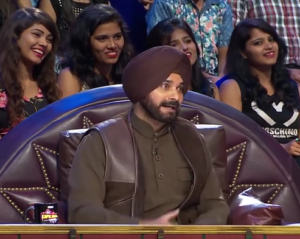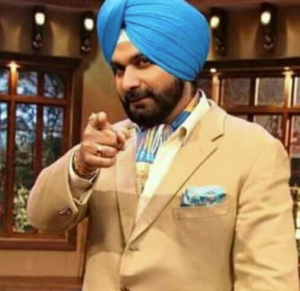 Sidhu is married to Navjot Kaur Sidhu, they are blessed with a son Karan Sidhu and a daughter Rabia Sidhu.  Navjot Kaur is a doctor and member of the Punjab legislative assembly. She  was working in the Punjab Health Department before resigning and joining politics as a BJP member. She resigned from BJP on April 1, 2016. While daughter Rabia is a model, son Karan is grooming himself for the law profession.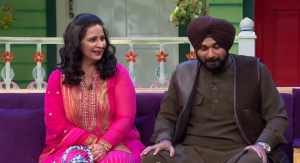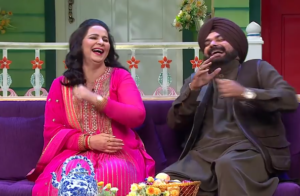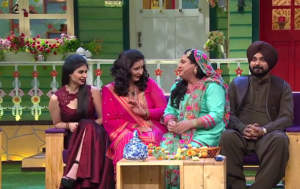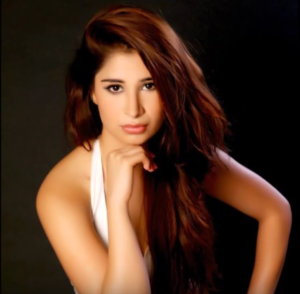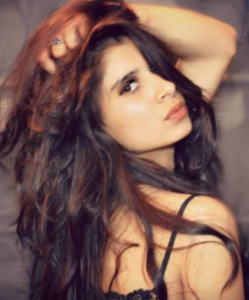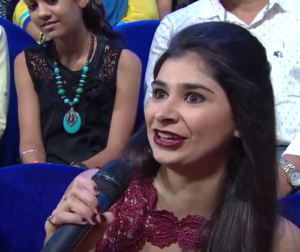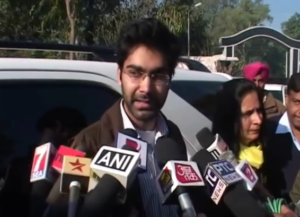 Resignation as a Rajya Sabha member
Sidhu's resignation on July 18 2016, as the Rajya Sabha MP took BJP by surprise. He had become a member on April 28, 2016. It was believed that Sidhu might join AAP and would be projected as the CM choice for Punjab.
Sidhu is having an approximate net worth of INR 15 cr. According to some sources, Sidhu earns 8 lakhs per episode from 'The Kapil Sharma Show'. As a member of the Rajya Sabha he earns Rs. 70,000 p.m. As a cricket commentator, Sidhu earns $1000 per day for IPL and T-20 matches, $1500 for test matches and $2500 for ICC World Cup matches.
Navjot Singh has a net worth of Rs. 15 crore.
Sponsored link