Natalie Morales is a popular American journalist and news anchor, who works for NBC News. She is the anchor of Today Show, a talk show which focuses on current issues, interviews and weather reports. Other than Today, Natalie anchors shows including Dateline NBC and NBC Nightly News.
Early Life
Natalie was born on June 6 1972, in Taiwan. Her mother was a Brazilian while her father, a lieutenant in the army, was a Puerto Rican. Her early life included extensive travels.  For the first eighteen years of her life she had spent in Panama, Brazil and Spain. Due to exposure to many countries, Natalie can speak Spanish and Portugal fluently, apart from English.
 Education
She has a bachelor degree in Arts. She went to Rutgers University. From here she graduated with double major in journalism and Latin American studies.
Sponsored link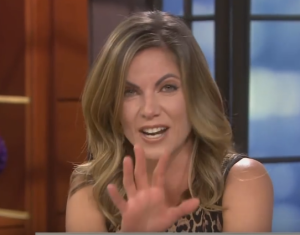 Career
After completing college education, Natalie went to work for Chase Bank. She did not pursue her journalist career right away. She began pursuing her journalist career as a weekend reporter. She also worked as a co-anchor at WVIT-TV. Here she reported a lot of important news including, Columbian shooting, 2000 Presidential Election and also 9/11 attack.
The 1.6 meter tall Natalie has also co-hosted Emmy nominated documentary which is called 'Save Our Sound'. It is a joint production with WNBC. Her on-air television career began at News 12-The Bronx; this was her first show as an anchor. Other than anchoring, she worked as the camera operator, producer and the editor of the show. Natalie has also worked behind the scene at Court TV for two years of her life.In the year of 1999, she was voted as one of the most influential Latinas by the Hispanic Newspaper, El Diario La Prensa.
The vivacious TV personality had been the anchor and correspondent for MSNBC for four years, from 2002 to 2006. Here she has worked on a number of important stories. From 2004 presidential election to 2004 summer Olympics in Athens, she has covered them all. Keeping these aside, Natalie has been involved in major news reports like Iraqi Prisoner Abuse, Operation Iraqi Freedom and 2002 Beltway Sniper attack.
She has been honored with Groundbreaking Latina Award in 2007. Also she has topped the list of 50 most beautiful people in the same year.
Apart from the talk shows and news reporting, she has hosted Miss USA television show segment in the year of 2010. Also, she has hosted Miss Universe 2011 and 2014.
In a television show Sharknado 3: Oh Hell No, Natalie played herself. This show had been aired in the year of 2015.
Sponsored link
Her success is the result of her hard work. In a chat with Today Morning Routine, she said that she wakes up at 4.10 am every morning. By 4.45 am, she goes out to her work. In this interview, she has also shared her breakfast habit and secret of staying fresh so early in the morning.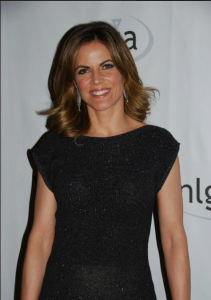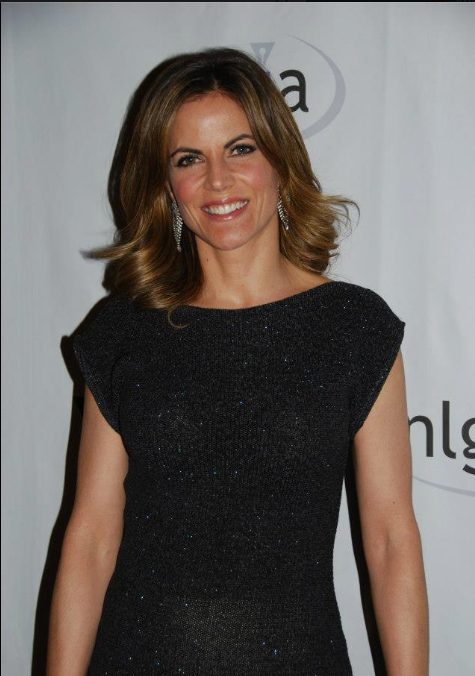 Natalie Morales – Husband and Children
She is married to Joseph Rhodes. They couple tied the knot in the year of 1998. They are the proud parents of two sons. Josh and Luke. Natalie is a runner. She has completed five marathons. Joe Rhodes is an investment banker and former partner at Stockton Road Capital LLC.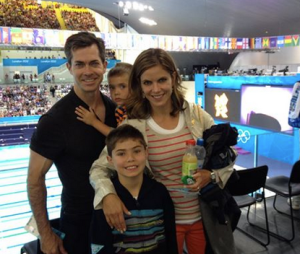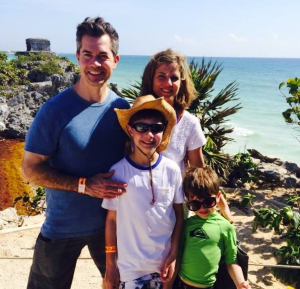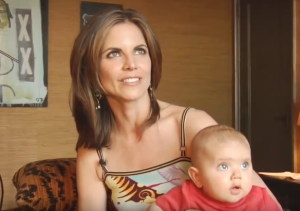 Natalie Morales – Net Worth
Natalie Morales's net worth is worth $ 8.5 million. Reportedly, she earns $2 million as annual salary.
Sponsored link