Monica Crowley is a famous American author, talk radio personality, political commentator and a conservative columnist.  She is best known for her appearances on Fox News. Apart from that, she is currently serving as an online opinion editor for Washington Post and is also a member of Council on Foreign Relations
Early life and background
Monica Crowley was born on September 19, 1968 in Fort Huachuca. This is an Army base located outside of Sierra Vista in Arizona in United States of America. She spent her childhood in Warren Township in New Jersey. Monica attained her graduation degree in Political Science from Colgate University and thereafter went on to earn PhD in International Relations from Columbia University.
Monica Crowley began writing letters to the President Richard Nixon while she was still a student. In the year 1990, Monica was hired as a research assistant by the president. She served as an editorial adviser and consultant on Nixon's last two books and after his death she published the books about him namely Nixon in Winter and Nixon off the Record: His Candid Commentary on People and Politics.
Sponsored link
Career Achievements
In the mid 90s, she began to write columns for the New York Post. She has also made her contributions in popular national dailies like the New Yorker, the Street Wall Journal, the LA Times, the Baltimore Sun and the Washington Times. Crowley has also served as a commentator in mid 1990s for National Public Radio's Morning Edition. In the year 2002 she started her own radio show named "The Monica Crowley Show".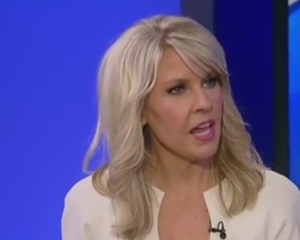 Sponsored link
In the year 1996, she joined Fox News Channel and served as a political analyst. She also sometimes substitutes Sean Hannity on Fox News Channel's show Hannity. In the year 2004, Crowley joined the MSNBC and served as a co-host of the show "Connected: Coast to Coast" along with Ron Reagan. She has also provided her service as a recurring guest on the show "Imus in the Morning". Apart from that, she has also hosted the show "The Best of Imus in the Morning "for MSNBC. From the late 2007, she was seen as a regular participant on the show The McLaughlin Group. Crowley also serves as an occasional panelist on Fox News and has appeared as a guest host for Bill O'Reilly on the program "The O'Reilly Factor". She has also appeared in a US TV series "House of Cards" portraying herself.
Crowley's glorious career was plagued with controversy when she was alleged for plagiarizing an article by British writer Paul Johnson in the Wall Street Journal.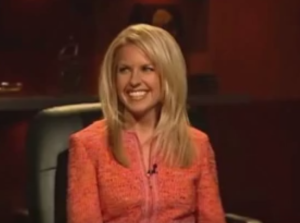 Relationships
As per the media reports, the 1.53 meter tall Monica Crowley is unmarried till date and has no children. However reports of several linkups surfaced in the media. In 2011 there was a rumor that she got engaged.
Monica Crowley – Salary and Net Worth
She has a salary of $170,500 with a net worth of $4 million.
Sponsored link