Miranda Kerr is one of the most popular supermodels in the world and an 'angel' with Victoria' Secret. This Australian model also represented the renowned chain store 'David Jones'. She also heads her own brand of organic skin products known  as Kora Organics.
Early life and background
The daughter of Therese and John Kerr, Miranda was born to them on 20th April 1983. She grew up in Gunnedah, New South Wales, along with her younger brother Matthew.  After sometime their parents thought of letting them experience city life and moved to Brisbane. Miranda was a nutrition and health Psychology student before moving on to modelling.
Career highlights
Miranda's career took off quite early. Before her 14th birthday she entered a 'Dolly Magazine' modelling competition, she was crowned the winner of the contest. Her win was not taken in a good note, the local media expressed their concerns about young girls taking part in the entertainment industry.
Sponsored link
After the momentary setback, Miranda moved ahead to shoot for various clothing brands. Her modelling assignments include big names like 'Billabong Girls', 'Tigerlily', 'Roxy', and 'One Teaspoon'.
Later on, in New York City, Miranda signed with 'Next Model Management' in 2004. Miranda graced the covers of magazines like 'Vogue' and 'Harper's Bazaar'.
By this time Miranda became a name in the entertainment industry. She was noticed by big brands. Miranda signed a contract with 'Maybelline New York' a top notch cosmetics company.
The year 2007, became a very significant year for Miranda. She was signed by the lingerie giant 'Victoria's Secret'. Replacing Gisele Bundchen she became another face of 'Victoria's Secret'. This became another milestone in her career, Miranda turn out to be the first Australian model to represent 'Victoria's Secret'.
Miranda has also appeared in few TV series like 'How I Met Your Mother' and 'Project Runway'.
In 2008, Miranda's contract of $3.5 million with 'David Jones' earned her a place in Forbes's list of 'World's top-earning models'. In August 2009, she came up with own self-help book called 'Treasure Yourself'. In October 2009, Miranda Kerr launched her own brand of beauty-skin organic products called 'Korr' along with business partner George Moskos.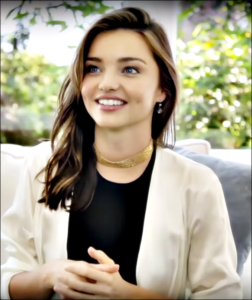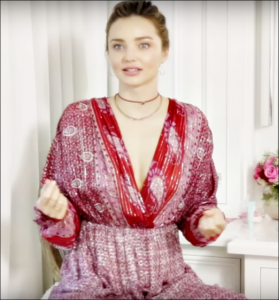 Controversy
In 2010, David Kiely, a banker at Macquarie Bank, was caught browsing some photos of Miranda, sitting in the background of where his colleague was giving interview to Channel 7. David was immediate suspended. Miranda backed David saying "I am told there is a petition to save his job, and of course I would sign it". This made Miranda the talk of the entire nation. Just after this incident her name was searched 100% more than before. After this incident David saved his job.
This lady is known for her experimental style, she became the first pregnant model to pose for 'Vogue' in 2011.
In 2013, Miranda did not get a renewal contract from 'Victoria's Secret'. Internal sources revealed that Miranda was not a big seller for the lingerie brand. Her camp was quick to respond to the same, saying Miranda is unable to dedicate her time to the brand.
Miranda was again ranked no.2 by Forbes in the category of 'World's Highest paid Models' in 2013. Miranda was lso regarded as one of sexiest women in the world. As on 2016, Miranda held the 4th place in Models.com list of sexiest models.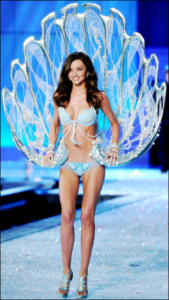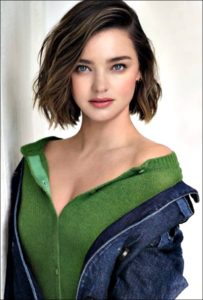 Relationship and personal life
Miranda got married to Orlando Bloom in 2010 when she was four months pregnant with his child. She gave birth to their son Flynn Christopher Blanchard Copeland Bloom in 2011. The couple broke all ties in 2013.
The 1.75 meter tall Miranda briefly dated Evan Spiegel, the founder and CEO of Snapchat, for a year before announcing their engagement in 2016. She turned to Instagram where she wrote "I said yes". She also posted a 'Bitmoji' picture of both of them in Snapchat. Miranda was seen flaunting her gorgeous engagement ring.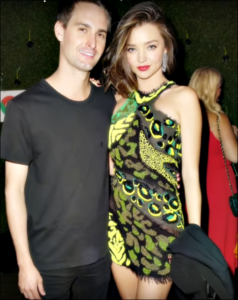 Sponsored link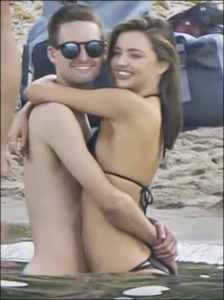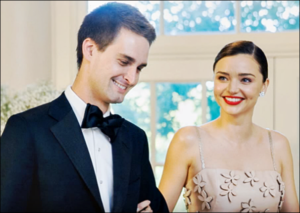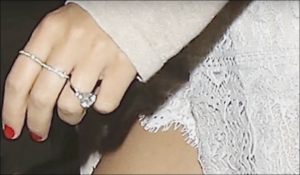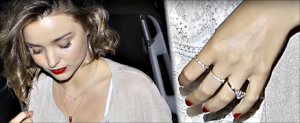 Miranda Kerr – House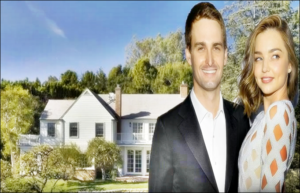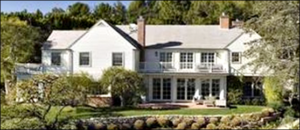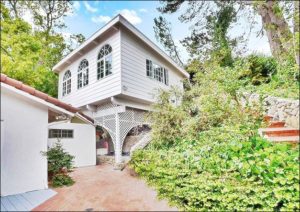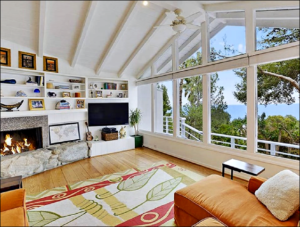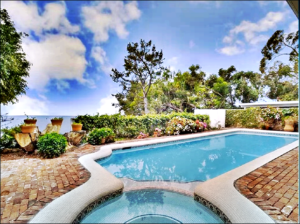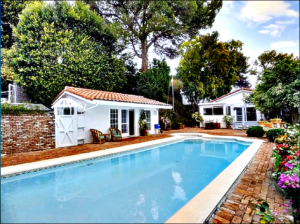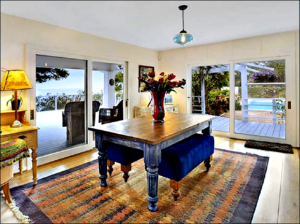 Miranda Kerr – Net Worth
Miranda is having an approximated net worth of $38 million. As on 2016, she is the world's fifth highest paid model.
Sponsored link